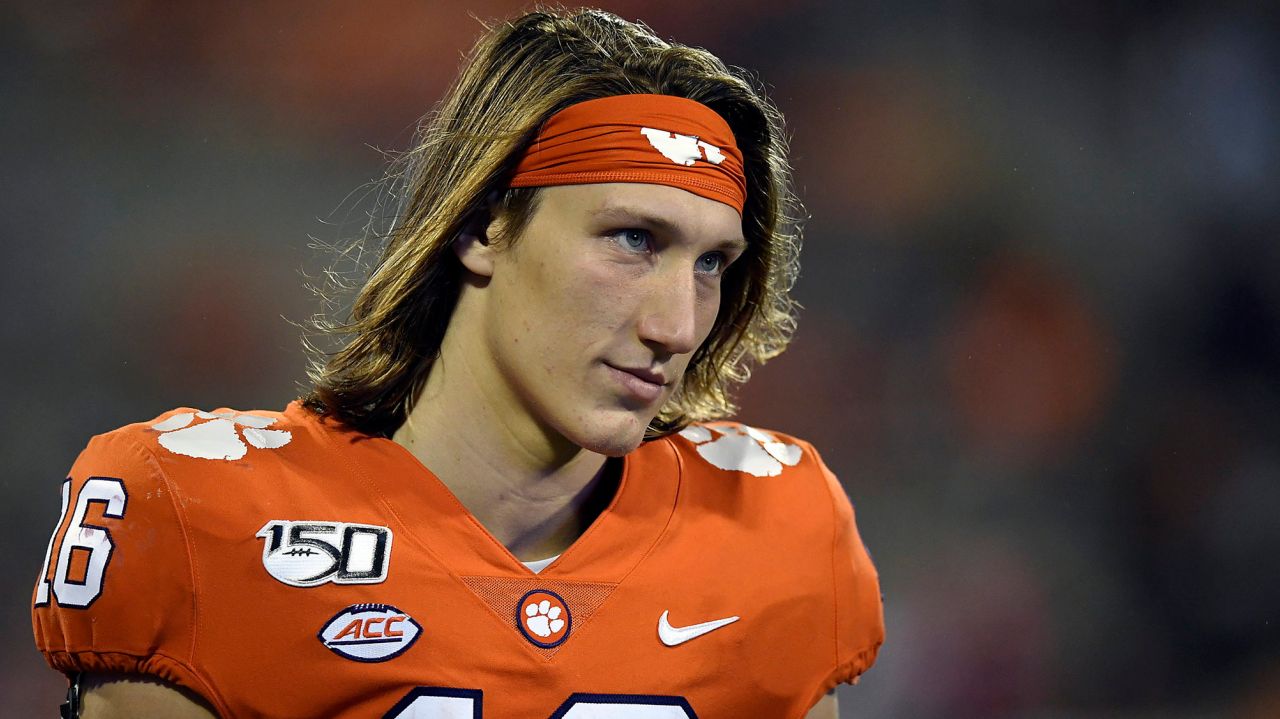 With only 2 more weeks left in regular season football, it is officially mock draft season. Although the draft positions are not finalized and a lot could happen between now and the actual 2021 NFL Draft, let's get into the first-ever 2021 Mock Draft of the year.
#1 Jacksonville Jaguars select: Trevor Lawrence, QB (Clemson)
This is as simple as it gets, Trevor Lawrence is the most anticipated QB prospect since Andrew Luck. He is as NFL-ready as they come and will without a doubt be a spark to a Jacksonville team that is struggling with consistency.
#2 The New York Jets Select: Micah Parsons, LB

With The Jets losing out on their "Tank For Trevor" sweepstake after their win against the Rams, they should turn their draft focus to their defense. Micah Parsons is a game-wrecker as a run stopper and a pass rusher. He needs some development as a coverage linebacker, but with his combination of speed, burst, and size. He is a great consolation prize for The Jets.
#3 The Cincinnati Bengals Select: Penei Sewell, OT

Penei Sewell is the best offensive line prospect in this year's draft. He excels in run blocking and pass protection, something that is desperately needed by The Bengals. After Burrow had a devastating knee injury last year, it's only right the Bengals draft o-linemen.
#4 The Carolina Panthers Select: Caleb Farley, CB

Caleb is a QB turned WR turned CB, although you would never tell by his film. He is a lockdown corner who plays with above-average football IQ for his age and exceptional speed. His ability to catch the ball as if he is still playing WR makes him a big-play threat for any defense.
#5 The Atlanta Falcons Select: Gregory Rousseau, Edge
At 6 foot 6 inches, he towers above most DE prospects. He uses his height to his advantage to get his hands in the way of QB's passing lanes and to wrap up ball carriers from what looks like yards away. His speed and versatility make him fit for the 5th overall pick.
#6 The Miami Dolphins Select: DeVonta Smith, WR
It is not often that a WR makes his way into the Heisman conversation, although with DeVonta Smith it is very well deserved. Smith would be a great addition to this offense giving Tua one of the college targets that helped him win a National Championship.

#7 The Philadelphia Eagles Select: Patrick Surtain II, CB
Last year, Surtain was the expected number 1 CB coming out of this year's draft. Although, I believe Caleb Farley will get picked first. Surtain is still a prospect with a ton of potential. He is a big-play threat with the height and athleticism to go up and contest the ball against most of the deep threat WR's in the league.
#8 The Dallas Cowboys Select: Jeremiah Owusu-Koramoah, LB
A big hitter with coverage skills makes him a versatile weapon on defense. He reads defenses like an open book, which helps him get into position to lay big hits almost anywhere on the field.
#9 The L.A. Chargers Select: Christian Darrisaw, OT
With Justin Herbert emerging as the new franchise QB in L.A., it would be in their best interest to protect the young QB. His footwork does show room for improvement, but it is clear he is an anchor in pass protection and has the skillset to widen gaps for the running game.
#10 The N.Y. Giants Select: Samuel Cosmi, OT
This is more of a necessity than a luxury pick. I could see the Giants trade back with the two top oline prospects off the board. This is a position that needs an upgrade for the Giants, no matter the cost. At 6'7″ and 300 LBs, he will need to gain 20-30 pounds to be able to handle NFL pass rushers. His well-developed footwork shows that with a bit more time and size, he can be a suitable bodyguard for Daniel Jones.