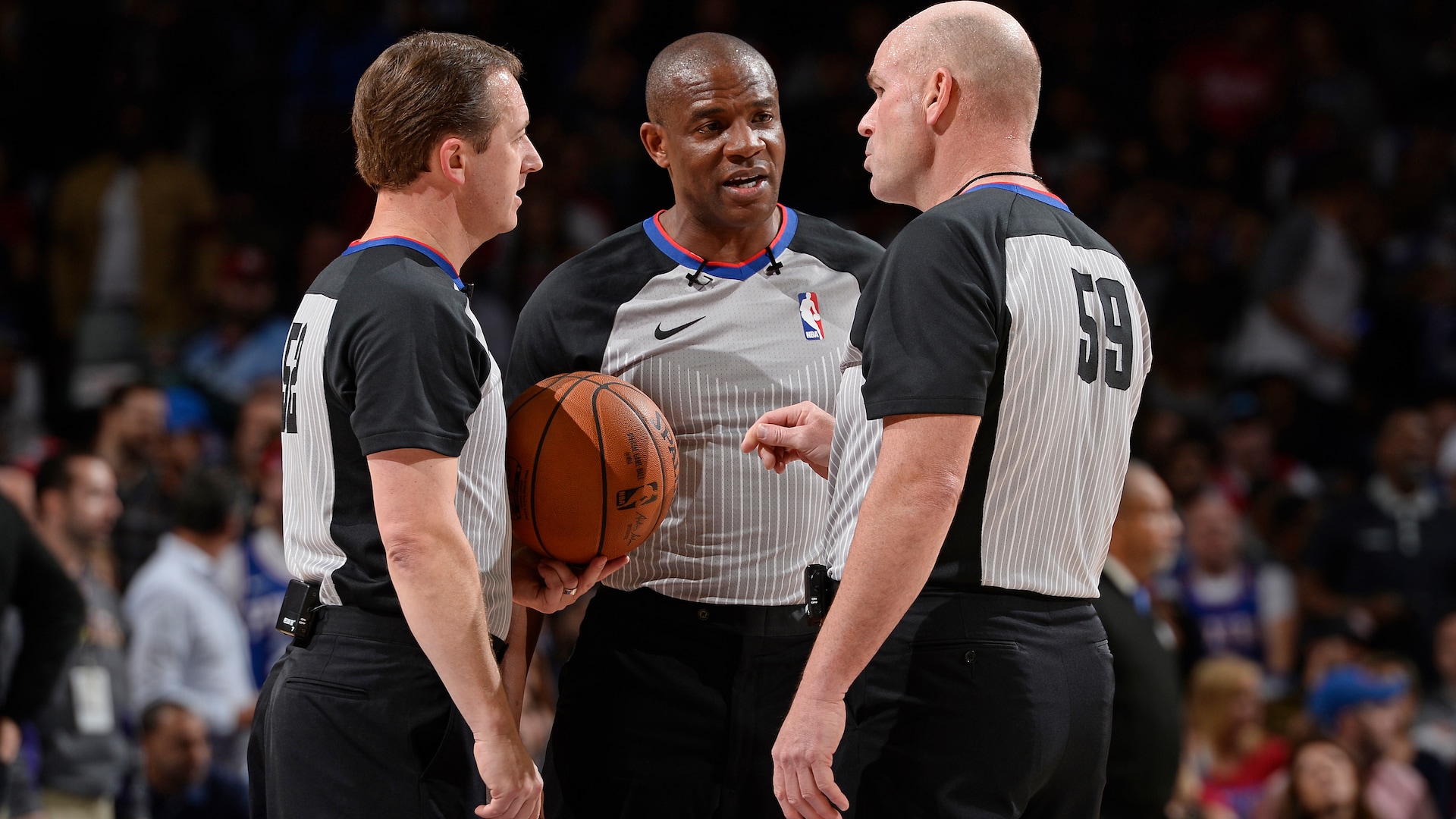 If you've watched any NBA game in your life, you've probably been unhappy with the refs about a bad call against your team. A few missed calls every now and then is forgivable, but when the calls begin to be a lot more often, it's hard not to be frustrated. This season's officiating has been brutal for fans of any NBA team.
Missed Calls
There has been a lot more missed calls than usual this year. Whether it's on a foul, a traveling violation, or even an illegal screen, the fact that so many of these things are going unnoticed by the refs is disappointing.
While a bad call in the middle of a game can be frustrating enough by itself, ultimately it's the bad officiating at the end of the game that is crucial. It's so difficult seeing a missed foul call on the opposing team that could have altered the outcome of the game in the end.
Like I said earlier, a couple of bad calls are acceptable, but when the mistakes start to affect the result of a game, it's simply unacceptable.
Soft Calls
A "soft call" is when a foul is called for little to no contact. We see a lot of soft calls when a veteran like LeBron James is being guarded by a younger player. It's tough to avoid a call like this when you're the defender on a player that the refs tend to favor.
These types of fouls are annoying and they are being called more and more often by the referees. This may due to players are finding that a simple flop can get them to the free-throw line easily. Overall, the officials need to stop bailing out players by sending them to the line whenever there is minimal contact.
Bad Ejections
A few days ago, we saw a controversial call on Draymond Green that got him ejected in the finals seconds of the Hornets vs Warriors game. Green was tossed for yelling at the ref over an arguable call that resulted in the Hornets winning the possession. Warriors fans might tell you that this ejection costed them the game, but Hornets fans would probably tell you otherwise.
Aside from the Green ejection, JJ Redick was tossed from the game on Sunday for simply rolling the ball to the ref. I understand that the ejection on Draymond Green is debatable, but this one on Redick is inexcusable. Nobody should be thrown from the game for giving the ball to a referee!
This horrible officiating needs to be fixed. These guys ref basketball for a living, yet sometimes it seems as though they don't know how to do their job.