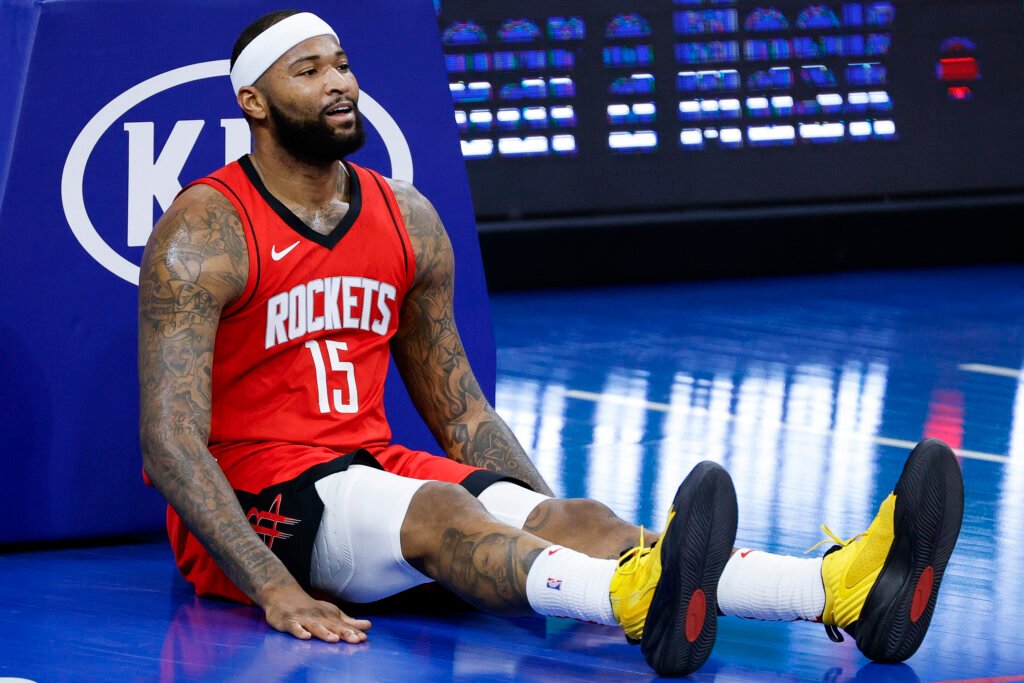 Demarcus Cousins and the Rockets are parting ways and a lot of teams could use the veteran center's help the rest of the season. Demarcus Cousins is averaging 9.6 PPG and 7.6 RPG on only 20 minutes a game this season. Sure, his percentages are pretty bad (37.6 FG% and 33.6% 3PT), but I think on a limited role on a team… he can still be very effective.
I can definitely see Cousins going to a contending team, let's get into the top landing spots…
1. Boston Celtics
The Celtics need a dominant big man, desperately. Sure, Demarcus Cousins isn't the same player he was on the Kings or the Pelicans… but he's sure still more dominant than Tristan Thompson and Daniel Theis. Although, I think the Celtics should make other moves like trading Kemba, adding Demarcus Cousins to the team should be a priority. He gives them a scorer on the inside and someone they can feed to get buckets. Not to mention, you have to give up no assets to get him either.
A team like the Celtics, who are in the middle of the NBA standings, need to make a signing like Demarcus Cousins to create some momentum. The Celtics have been on a downward spiral as of recent and getting Cousins could definitely create a spark.
2. Los Angeles Lakers
A reunion with the Lakers definitely can't hurt the big man. He would fill their vacancy at the center spot and force the Lakers to play Marc Gasol less. Marc Gasol has looked like a shell of himself this season and looks really slow. Demarcus Cousins would bring an edge to the center position that they've been slacking this season. I'd love to see Demarcus Cousins get a second chance with the Lakers and to get another chance to play alongside AD to a potentially huge playoff run.
The Lakers have shown interest in a reunion with Demarcus Cousins and it wouldn't surprise me to see him go there.
3. Toronto Raptors
The Raptors, after a slow start, are sitting pretty at the 5th seed right now. Adding Demarcus Cousins gives them another big man and a center they need really bad. You don't necessarily have to play Demarcus Cousins 30 minutes a game, but giving him a good 20-22 minutes a game as a starter and letting him do his thing could be very beneficial to the Raptors.
He could fill that void that Marc Gasol left for the Raptors and give some easy buckets and grab a few boards while players like Vanvleet/Siakam take on most of the scoring load. The Raptors should definitely be looking at Cousins as an option as they've been starting Aaron Baynes for most of the season.