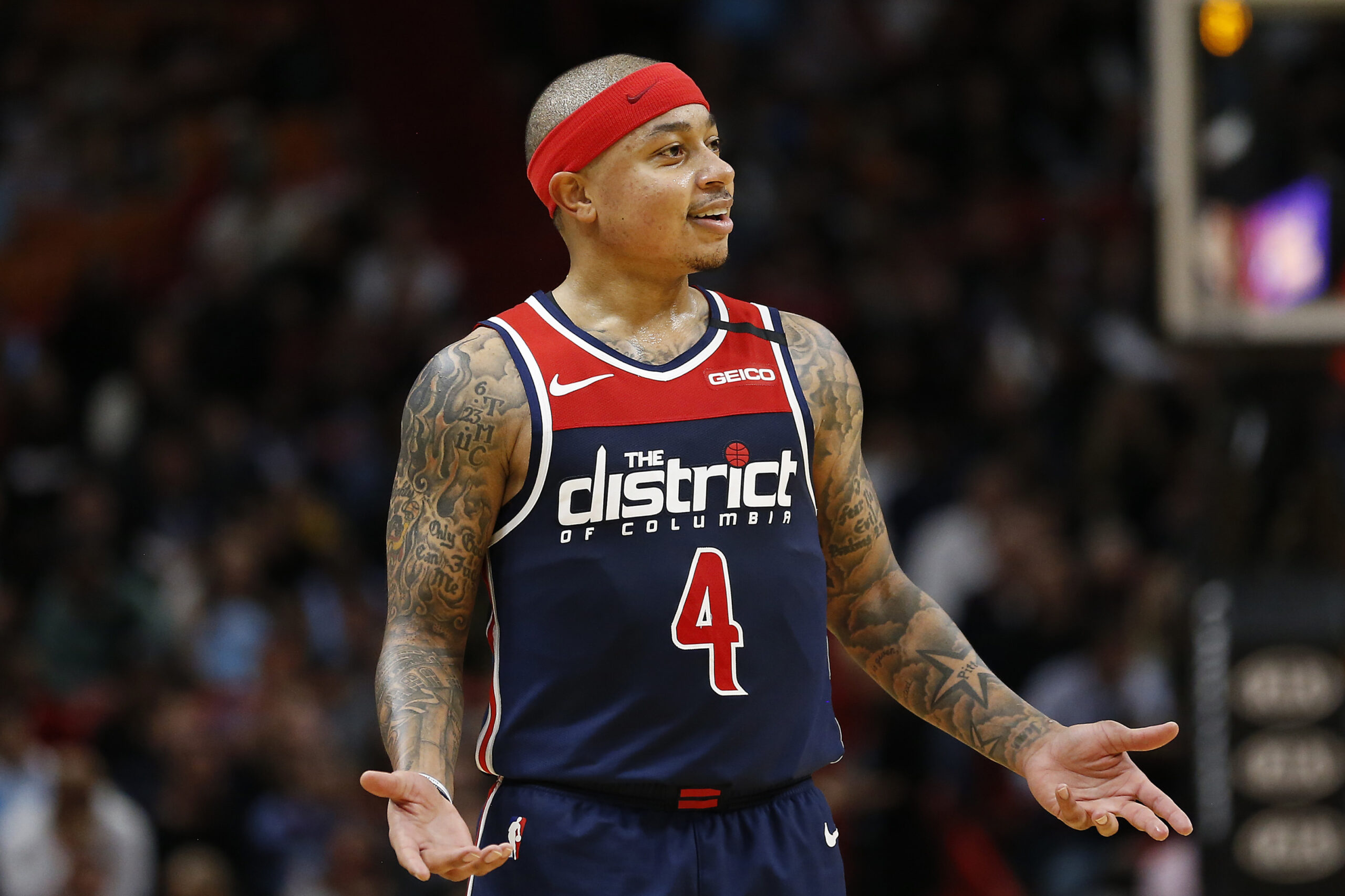 Although there are a lot of trade options for contenders to look at, you have to give up an asset to do so. With these players, there are no assets to give up, no risks involved.
Here are some players that could be a valuable contributor for several contenders…
Isaiah Thomas
Isaiah Thomas' career arc has been really sad to watch. He was literally a MVP candidate 4-5 years ago, but now he's struggling to even get a contract on a team. There are various teams that could use IT and his scoring abilities. Sure, he can't provide anything on the defensive end, but IT in his prime was one of the best scorers in the league.
I would love to see IT on a team like the San Antonio Spurs or Bucks. The Bucks have great defenders where they don't need Isaiah Thomas to be a defender or anything. He could just do what he's best at, score. He could be that go-to scorer off the bench for the Bucks that gives them that extra firepower when they need it. On the Spurs, the Spurs have a lot of solid defenders where IT doesn't have to play defense and can come in immediately off the bench and bring offense.
Potential destinations: San Antonio Spurs, Milwaukee Bucks
Rondae Hollis-Jefferson
Although, Rondae Hollis-Jefferson is a terrible 3pt shooter, he can still bring great value to a team defensively. RHJ can come off the bench for a team and bring defense immediately. He's not going to provide you consistent scoring, but he'll play above-average perimeter defense which can never hurt.
Last year, Hollis-Jefferson averaged 7.0 PPG, 4.7 RPG, and 1.8 APG on 18.1 minutes per game for the Raptors in 60 games. He did shoot 13% from three but shot 47.1% from the field. Those aren't necessarily eye-popping numbers, but that's not where he makes his mark. He makes his mark by locking down players and making hustle plays. Some spots where I would love to see RHJ land would be the Dallas Mavericks and Denver Nuggets.
The Mavericks have been lackluster defensively and could use another defender in the rotation. The Mavericks are the 27th ranked defense in the NBA right now and RHJ could help that. The Nuggets are also a bottom-ranked defensive team and couldn't hurt to have some defense in the rotation.
Potential destinations: Dallas Mavericks, Denver Nuggets
Ersan Ilyasova
Not going to lie, kind of surprised that Ilyasova isn't on a team right now. Ersan Ilyasova can be an efficient big off the bench that can shoot and provide solid scoring. He was always one of the players that always ended up on a team and would drop 15 points on your team and you wouldn't even notice he was there.
I'd love to see him on a team like the Indiana Pacers where he could come off the bench as the big and give some valuable minutes as a scorer. He's an average at best defender, but can be a solid shooting big that has veteran experience. The Pacers don't necessarily have a backup big that can score and could use a player like Ilyasova. Another team like the 76ers could look to add Ilyasova back to the team. He could give them a good 10-15 minutes in the rotation as a scorer and rebounder.
Potential destinations: Indiana Pacers, Philadelphia 76ers

Must See
I swear I was writing a fun Kyrie to the Laker trade when the...

With the news that Kyrie Irving is being traded to Dallas, fans are already...

No matter what opinion you have of Aaron Rodgers off the field, on the...