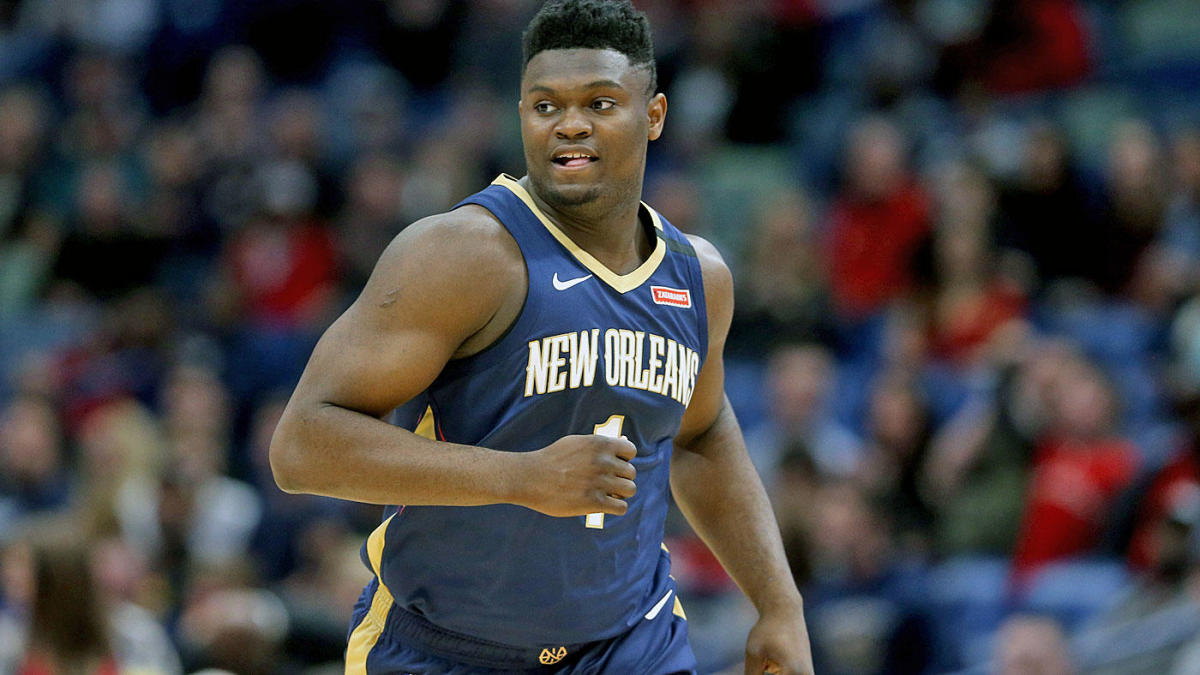 A lot of players in the NBA are becoming slowly and slowly more overrated to this day. Whether it's the hype that the media has given them or whatever the case is. Most of these players on this list have been overrated not because of their play even… more of the expectations put on by mainstream media.
Let's get into some of the most overrated players in the NBA…
3. Draymond Green, Warriors
Draymond Green was an integral part of the Warriors dynasty and was extremely valuable for them in their best days. Green provided defense and playmaking ability from the PF position. He would create shots for Curry and Klay off of pick and pops, finding them in the corner, or whatever the case is.
As of recent though… Draymond has gotten overrated due to his ineffectiveness without Curry or Klay. He was ranked #44th best player in the NBA and I think that's just way too high for a player who hasn't been effective in years. Draymond Green still is a solid player in my opinion and still regarded as a top 100 player but to put players like D'Angelo Russell, Zach Lavine, DeMar Derozan, and others…. was just dumb. Maybe when he was at his best, I would agree for sure but not now.
2. Tyler Herro, Heat
I get it… Tyler Herro has a lot of potential and can maybe one day be a top 50 player. He is NOT a top 50 player right now and not even top 80 in my opinion. Why is a player that comes off the bench being ranked so high in rankings? He was ranked higher than D'Angelo Russell, Zach Lavine, Blake Griffin, and others already after one year. If you're going off potential alone… he can be there one day for sure.
To say he's already at that level is just plain out… stupid. Herro will have to prove it this year and prove all this media hype right. After the #1 player on this list, Herro gets the most crazy amount of hype for a player that hasn't really done much yet. Sure, he played well in the playoffs and was a big factor for the Heat, but again that was just limited amount of play we've seen.
If we can see Herro do it for a long period of time and succeed as a starter for the Heat, he can definitely justify all the hype that comes his way.
1. Zion Williamson, Pelicans
Zion is the most overrated player in the league and it's literally not even close. Don't get me wrong… I think Zion can eventually live up to the hype and be one of the best players in the league. The thing is… he's not even close to that yet. ESPN recently ranked Zion Williamson at #19 over players like Kyrie Irving, Bradley Beal, Jamal Murray, Paul George, Karl Anthony-Towns, Russell Westbrook, and many others.
Williamson only played 24 games in his rookie season. Although he played extraordinary in those games, it does not warrant him to be ranked higher than some of those players. Williamson has tons of potential and if he takes his body seriously, he can be one of the best in the league for sure. That's the big IF though. Williamson's size and health issues are the biggest things that is holding him back.
If he can put up the way better stats that he did this past season while playing majority of the season, his #19 ranking will make a lot more sense. I just don't see how in the world Zion can be ranked higher than a lot of those players next season without a huge jump though.
The media plays the biggest part in Zion's hype. They ride on the hype of Zion so hard, it's actually insane. I'm not saying Zion is a bum, but to say he's a top 20 player in the NBA after 24 games… just embarrassing.