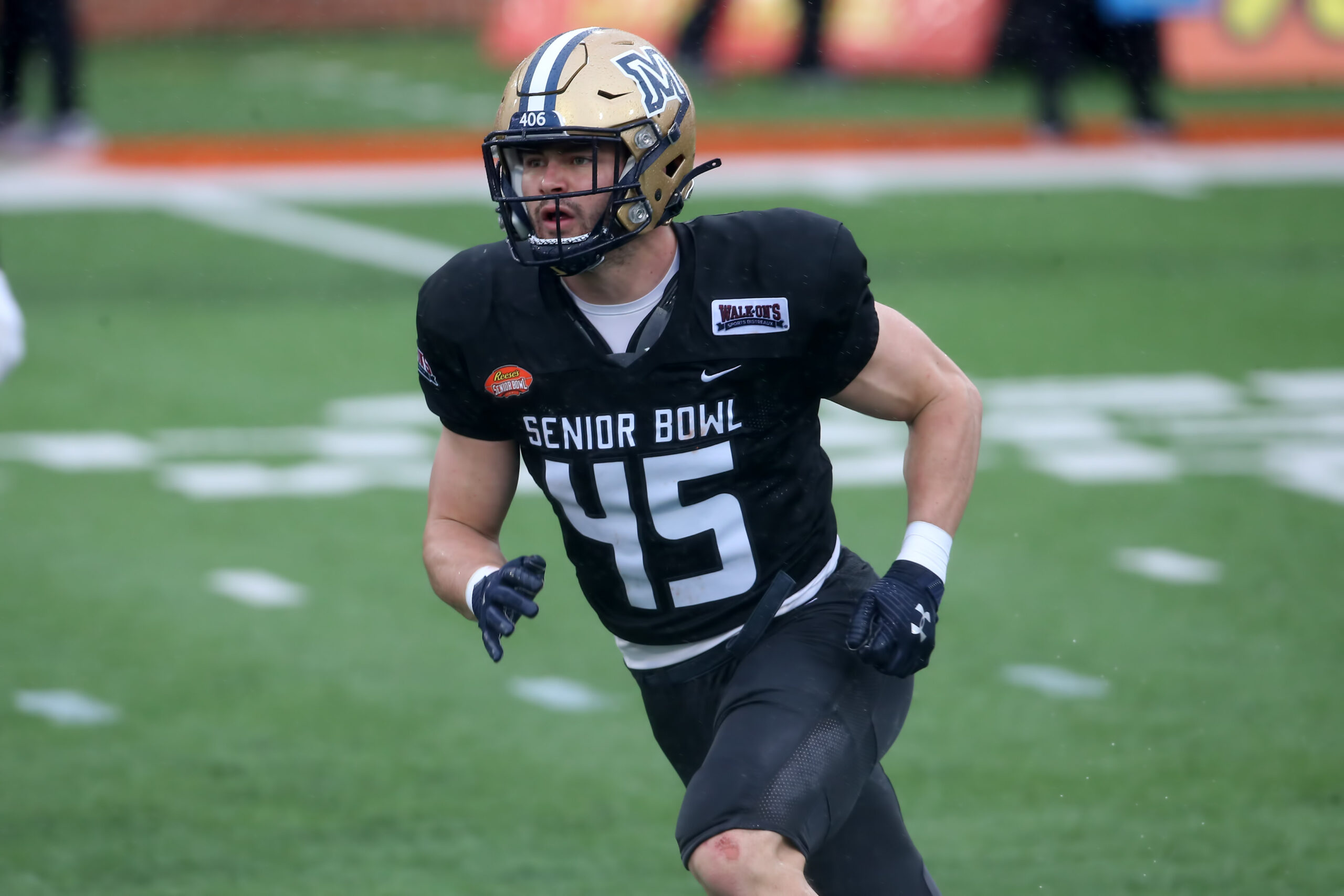 Surely you've heard of Troy Andersen? Maybe not yet… Hailing from the small town of Dillon, Montana, Troy Andersen of Montana State University has quickly made a name for himself as one of the most athletic players in the upcoming NFL Draft. The 6'4'' linebacker is listed as a likely third or fourth round pick with an immense upside and is set to become an everyday starter, with even potential as a future pro-bowler.
High School

As a starting safety and quarterback at Beaverhead County High School, Andersen was a prized recruit, earning offers from FCS juggernauts University of Montana and Montana State. Having grown up as a fan of the Bobcats, he accepted the scholarship offer from MSU joining his sister, Holly, then a sophomore sprinter for the MSU women's track team. In his senior year of high school, he threw for 1,403 yards, rushed for 877 yards, and tallied 30 total touchdowns. On the defensive side of the ball, he accounted for 71 tackles, 3 interceptions, and 2 fumble recoveries. He led the Beavers to a Class-A State Championship in 2016, leading one of the most dominant teams in Montana High School Football history.
College
As a freshman at Montana State, Troy Andersen played running back, achieving 515 yards and 5 touchdowns on 90 carries. These statistics awarded him Big Sky Freshman of the Year honors. As a sophomore, he moved back to quarterback, where he was a unanimous first-team all Big Sky QB and third-team All-American. As a quarterback, Andersen broke the school's single season record for rushing touchdowns with 21, among other accolades. The following season he converted back to outside linebacker, which was his preference of position. Once again, Troy Andersen put up incredible stats with 54 tackles, 11.5 tackles for loss, 6.5 sacks, and an interception. He even played a bit on offense as a wildcat quarterback, rushing for 336 yards and seven touchdowns. These numbers earned him All-American and Big Sky first team status. Fast forward past a canceled 2020 season due to the Coronavirus pandemic, and he was poised for a final senior season. This past year, he put up 111 tackles with 9.5 for loss. These distinctions granted him Big Sky defensive player of the year.

Draft Combine
Although Andersen had gained esteem from fans around Montana and the FCS following his prestigious career at Montana State, was yet to garner attention from the mainstream media, as he remained under the radar heading into the draft combine. But after a masterful performance at Lucas Oil Stadium, the hype surrounding Andersen began to unfold. He surprised many by running a 4.42 second forty-yard dash, the top speed among linebackers. Overall, the time was tied for 17th fastest among all players participating in the combine. He also posted a 10-foot, 8-inch broad jump, which ranked fifth among linebackers. By then, Andersen had gained the attention from the NFL itself, which tweeted on both his forty-yard dash and broad jump.
Pre-Draft
Leading up to the 2022 draft, Troy Andersen has now gained national attention with his insane statistics, accolades and raw talent, and he's at his highest point on the draft boards. From his early days in Dillon to his distinguished career as arguably the greatest Bobcat ever, the future is bright for this Montana boy, as NFL teams are lining up to draft the 22 year old linebacker. And the entire state is cheering him on, ready to see him dominate at the professional level.