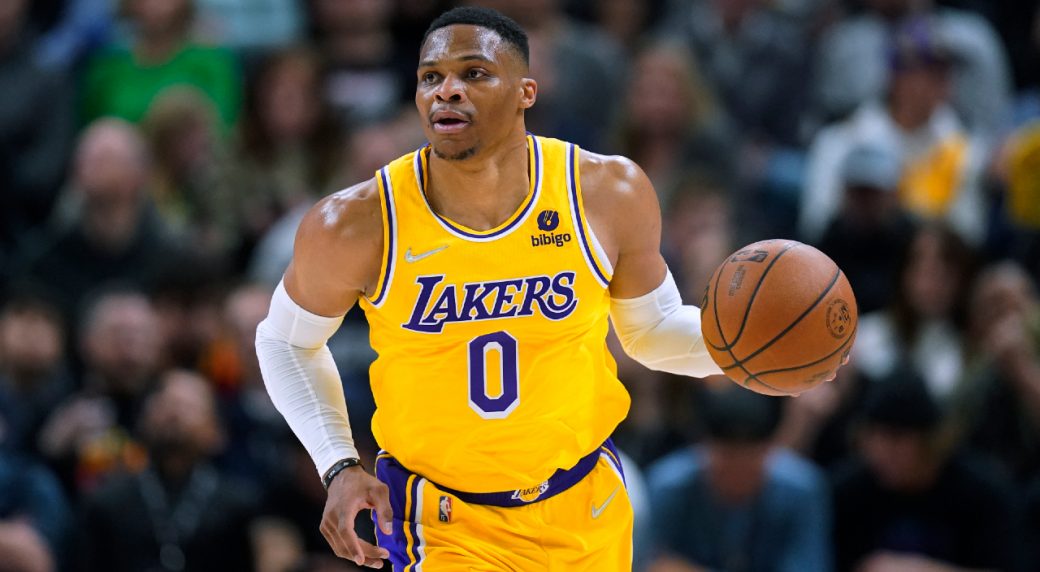 It's that time of the year again! The NBA is about to start up again (or already has depending on when you read this) and it is time for me to rank the top 200 players in the league.
The NBA is the DEEPEST it has ever been in terms of talent (early 90's is the next best). I constantly find myself saying that a certain player is a top 25 player in the league only to find myself saying that about 45 players.
A couple of things before we get started (PLEASE READ THESE BEFORE YOU GET MAD AT MY RANKINGS)…
These rankings are from the end of the 2021-22 season. No summer league, EuroBasket, Pro-Am, preseason or any other off-season basketball will be factored in. View these rankings as if it was June 16th (when the season ended).
Unlike ESPN or Bleacher Report these ARE NOT PROJECTIONS for next season instead rankings on who was the better player when the season ended.
Because these are not projections I do not include rookies because they were not in the NBA on June 16th (also putting rookies in rankings is just a complete guess).
So you may be wondering what the criteria is and it's everything. Stats, analytics, eye test, playoffs, durability, and if you are or are not Kyrie Irving.
That may sound like a daunting task but at the end of the day the simple question is, Who is better at basketball? Who gives a team a better chance at winning? For these reasons I value playoff performances highly as a championship is the highest form of winning possible.
"A bag" or skillset is relatively irrelevant unless it helps a team win, so I judge it as so.
Lastly positions matter less and less every year so instead of using my opinions for those I just listed them at the position they registered the most minutes at according to Basketball Reference (some may surprise you).
After their name, position, and team, I listed their rank from my top 200 last year (if it is green, they moved up, if it is red they moved down. Also NR means Not Ranked, HM means Honorable Mention, and R means Rookie)
To check out last years rankings CLICK HERE!
Honorable Mentions
Trey Murphy, SF, New Orleans Pelicans (R)
Cole Anthony, PG, Orlando Magic (HM)
Naz Reid, C, Minnesota Timberwolves (NR)
Deni Avdija, SF, Washington Wizards (NR)
Patty Mills, SG, Brooklyn Nets (160)
Jaxson Hayes, C, New Orleans Pelicans (NR)
Darius Bazley, PF, Oklahoma City Thunder (NR)
Delon Wright, SG, Washington Wizards (164)
Caleb Martin, SF, Miami Heat (NR)
James Wiseman, C, Golden State Warriors (NR)
Matisse Thybulle, SF, Philadelphia 76ers (111)
200-191
200. Ziaire Williams, SF, Memphis Grizzlies (R)
199. Rudy Gay, PF, Utah Jazz (184)
198. Chris Boucher, SF, Toronto Raptors (162)
197. Daniel Gafford, C, Washington Wizards (168)
196. Jose Alvarado, PG, New Orleans Pelicans (R)
195. Derrick Rose, PG, New York Knicks (92)
194. Mason Plumlee, C, Charlotte Hornets (107)
193. Kendrick Nunn, PG, Los Angeles Lakers (146)
192. Jae'Sean Tate, PF, Houston Rockets (HM)
191. Alperan Sengun, C, Houston Rockets (R)
Anyone of these players could have meaningful minutes on any playoff team and that goes to show the depth of the league. Before the 2021 draft I listed Ziaire Williams as the most overated prospect and oh was I wrong. Expect Williams to get a bigger role and more oppurtunities on a good Memphis team this season. Derrick Rose suffered a brutal 102 spot fall as a result of a combination of production decrease and him only playing 26 games this year.
Jose Alvarado made a name for himself in the playoffs as a rookie with his impressive full court defense on Chris Paul. The Pelicans are 10-11 good players deep next season and Jose Alvarado will need to compete for minutes all year. Alperan Sengun showed a lot of great flashes last season especially in his passing. This season will be a true test to see if Sengun can be a starting center long term (I have my doubts).
190-181
190. DeMarcus Cousins, C, Free Agent (NR)
189. Kelly Oubre Jr., SF, Charlotte Hornets (122)
188. Obi Toppin, PF, New York Knicks (NR)
187. Alec Burks, SG, Detroit Pistons (144)
186. Thaddeus Young, SF, Toronto Raptors (108)
185. Mo Bamba, C, Orlando Magic (NR)
184. Kenrich Williams, SF, Oklahoma City Thunder (180)
183. Jonathon Kuminga, PF, Golden State Warriors (R)
182. Precious Achiuwa, C, Toronto Raptors (NR)
181. Landry Shamet, SG, Phoenix Suns (NR)
Just as I was wrong about Ziaire Williams, Jonathon Kuminga REALLY made me look bad this season. Kuminga is oozing with talent despite not always being able to show it on a contending roster. I believe each season Kuminga plays he will be given more opportunities and more touches (expect him to be a top 125 player next season).
There is a very good chance this is too low of a rank for Precious Achiuwa but it is hard to rank players that operate mostly as a disrupter. Achiuwa is a little older and is already 23, but there is no single better place for him to right now than in Toronto. The Raptors this year will have ultra flexible and versitile lineups with players like Achiuwa and also Thaddeus Young who is featured in this section.
180-171
180. Nassir Little, SF, Portland Trail Blazers (NR)
179. Josh Richardson, SG, San Antonio Spurs (188)
178. Duncan Robinson, SG, Miami Heat (102)
177. Onyeka Okongwu, C, Atlanta Hawks (NR)
176. Victor Oladipo, SF, Miami Heat (101)
175. Markelle Fultz, PG, Orlando Magic (171)
174. Rui Hachimura, PF, Washington Wizards (155)
173. LaMarcus Aldridge, C, Free Agent (probably retired) (HM)
172. Kyle Anderson, PF, Minnesota Timberwolves (98)
171. Steven Adams, C, Memphis Grizzlies (153)
Onyeka Okungwu should be higher on this list but despite being drafted 6th overall, he isn't getting starting level minutes (*cough* trade Clint Capela). Markelle Fultz has sneakily built a foundation for a good career the last few seasons. After coming back from his injury, Fultz has some incredibly impressive finishing stats that may mean more than people talk about. Multiple Orlando Magic people believe Fultz will be squarely in the most improved player discussion and maybe we should listen.
Duncan Robinson dropped a rough 76 spots this season after his shooting wavered. Duncan's resurgence or lack of it will be huge for Miami in the regular season in a stacked Eastern Conference. I had to put LaMarcus Aldridge on this list because he had surprisingly impressive numbers dispite the eye test not letting me remember one meaningful thing he did last season.
170-161
170. Bones Hyland, PG, Denver Nuggets (R)
169. Jaden McDaniels, PF, Minnesota Timberwolves (NR)
168. Devin Vassell, SF, San Antonio Spurs (NR)
167. Doug McDermott, PF, San Antonio Spurs (109)
166. Royce O'Neale, SF, Brooklyn Nets (134)
165. Malik Beasley, SG, Utah Jazz (119)
164. Robert Covington, PF, Los Angeles Clippers (117)
163. Eric Gordon, SG, Houston Rockets (147)
162. Reggie Jackson, PG, Los Angeles Clippers (86)
161. Isaiah Hartenstein, C, New York Knicks (NR)
Jaden McDaniels is one of favorite players in the entire NBA and he is incredibly underated. Currently McDaniels is an excellent wing and point of attack defender but he has great offensive potential as well. McDaniels will be the 5th and forgotten starter for the Timberwolves next year but I expect him to make immense strides next year especially on the offensive end.
It is hard to add talent through the draft when you are a contending team, but the Nuggets found a potential gem in Bones Hyland with the 26th pick in the 2021 draft. Hyland has already flashed self creation skills, but his ceiling will be determined by his playmaking and defensive improvements. Denver is loaded next season and Bones bench production will go a long way in their title pursuit.
160-151
160. Saddiq Bey, SF, Detroit Pistons (187)
159. PJ Washington, C, Charlotte Hornets (179)
158. TJ Warren, SF, Brooklyn Nets (58)
157. Josh Giddey, SF, Oklahoma City Thunder (R)
156. Will Barton, SG, Washington Wizards (118)
155. Larry Nance Jr., PF, New Orleans Pelicans (156)
154. Otto Porter Jr., PF, Toronto Raptors (NR)
153. JaVale McGee, C, Dallas Mavericks (NR)
152. Terance Mann, SF, Los Angeles Clippers (123)
151. Montrezl Harrell, C, Philadelphia 76ers (169)
Josh Giddey's rank is why I make sure to say this list does not include any offseason basketball. Giddey has been ultra-impressive this offseason in both summer league and the preseason and I fully expect him to be a top 80 player next year. I would like to see Giddey become a better shooter and defender, but at his size and with his playmaking skills he will be just fine.
Otto Porter Jr. was an incredibly underated signing for the Toronto Raptors. Just like Achiuwa and Young, Porter fits the Raptors mold perfectly as a long switchable defender that can make plays on the offensive end. Terance Mann broke out in the 2021 playoffs but was slightly dissapointing this year. The Clippers are an incredibly deep team that won't be quick to give out playoff minutes. I am excited to see how many minutes Mann can earn this season.
150-141
150. Patrick Williams, PF, Chicago Bulls (190)
149. Pat Connaughton, SF, Milwaukee Bucks (142)
148. Kevin Huerter, SG, Sacramento Kings (121)
147. Reggie Bullock, SF, Dallas Mavericks (166)
146. Luke Kennard, SG, Los Angeles Clippers (186)
145. Nicolas Batum, PF, Los Angeles Clippers (130)
144. Nicolas Claxton, C, Brooklyn Nets (NR)
143. Jarred Vanderbilt, PF, Utah Jazz (NR)
142. Lauri Markkanen, SF, Utah Jazz (114)
141. Bobby Portis, C, Milwaukee Bucks (152)
Luke Kennard is one of the single most underated shooters in the entire NBA. After having a dissapointing first season in Los Angeles, Kennard rebounded well shooting 44.9% from 3 last year. Kennard is the prototypical shooter you would want around Kawhi and PG, which is exactly why I expect him to get some serious minutes this year.
The Kevin Huerter acqusition was a very smart move by Sacramento (was that an oxymoron?). Surrounding Fox and Sabonis with shooting is a very smart way to cover their stars' weaknesses. Huerter will start the season as a starter and the battle between him and Malik Monk for that position should be entertaining. Jarred Vanderbilt is an underated defender that will bring passion and winning basketball to a team that will be intentionally losing. Do not be surprised if he is on a different team by next rankings.
140-131
140. Max Strus, SF, Miami Heat (NR)
139. Jae Crowder, PF, Phoenix Suns (90)
138. Brandon Clarke, PF, Memphis Grizzlies (183)
137. Richaun Holmes, C, Sacramento Kings (100)
136. Maxi Kleber, PF, Dallas Mavericks (157)
135. Immanuel Quickley, PG, New York Knicks (199)
134. Patrick Beverly, PG, Los Angeles Lakers (128)
133. De'Anthony Melton, SG, Philadelphia 76ers (NR)
132. Ivica Zubac, C, Los Angeles Clippers (125)
131. Marcus Morris, SF, Los Angeles Clippers (173)
Patrick Beverly is a living meme but he is also a good role player. No one says he is a star, not even him, but he understands his role and cares about winning. Both of those things are very valuable, especially to a winning team. Immanuel Quickley jumped 64 spots this year and I expect him to be near the top 100 next season. Minute distribution between him, Jalen Brunson, RJ Barrett, Evan Fournier, and Quentin Grimes, could make a full breakout season tough but I see some enticing flashes.
If you are ranked the 139th best player in the NBA can you really demand a trade? Well Jae Crowder thinks so. After being ranked 90th last year, Crowder had a dissapointing year on both sides of the ball. Maybe a change a scenery could keep his career alive but for now he just seems whiny. Max Strus came out of nowhere to become the Miami Heat's new Duncan Robinson (they paid him 100 million). As a Celtic fan I can attest that in the ECF every time Strus shot the ball I thought it was going in. Strus is a fun player that will have a long career.
130-121
130. Kevin Porter Jr., PG, Houston Rockets (167)
129. Russell Westbrook, PG, Los Angeles Lakers (37)
128. Evan Fournier, SG, New York Knicks (129)
127. Buddy Hield, SF, Indiana Pacers (82)
126. John Wall, PG, Los Angeles Clippers (140)
125. Grant Williams, PF, Boston Celtics (NR)
124. Tyus Jones, PG, Memphis Grizzlies (NR)
123. Malik Monk, SG, Sacramento Kings (193)
122. Spencer Dinwiddie, SF, Dallas Mavericks (62)
121. Kevon Looney, C, Golden State Warriors (HM)
Okay, woah everyone calm down. Yes I understand he averaged 19-7-7, yes I understand he was an MVP, no I am not a hater. I watched the games and I can honestly say I would not want Russell Westbrook on my team if the goal was to win a championship (it should be). Westbrook's unwillingness to adapt his game or play a role instead of being the star is extremely worrisome and if the Lakers could deal him for anything of positive value I wouldn't hesitate (before anyone asks, yes I would take all 128 people ranked ahead of him instead of Westbrook if my goal was winning). Stats aren't everything, Westbrook hurts the team more than he helps it (okay I am done).
Tyus Jones and Spencer Dinwiddie are two similar players in that they are both great off the bench guards that can help contending teams while supporting a superstar (Ja and Luka). I can't speak high enough about Kevon Looney so I'll keep it short before I end up moving him into the top 100. As an undersized center, Looney is a win first, switchable, rebounding machine. That may sound like a archetype you have heard before but no one does it with as much heart and passion as Kevon Looney.
120-111
120. Kentavious Caldwell-Pope, SG, Denver Nuggets (103)
119. Jonathon Isaac, PF, Orlando Magic (77)
118. Seth Curry, SG, Brooklyn Nets (76)
117. Bruce Brown, SF, Denver Nuggets (110)
116. Joe Harris, SF, Brooklyn Nets (105)
115. Gordon Hayward, SF, Charlotte Hornets (41)
114. De'Andre Hunter, SF, Atlanta Hawks (78)
113. PJ Tucker, PF, Philadelphia 76ers (148)
112. Mitchell Robinson, C, New York Knicks (131)
111. Kevin Love, C, Cleveland Cavaliers (136)
Before you ask, I have no idea how I can rank someone who hasn't played in almost three years in the top 120. My only answer is just that Jonathon Isaac is an incredibly gifted defender that has high level upside on offense. I really, really, hope Isaac can get back on the court this year and show people how good he is when he plays. Advanced stats claim Mitchell Robinson is like a top 50 player but I didn't take the bait. The defense is good but he gets hurt a lot and does not have much offensive production.
Bruce Brown to the Nuggets is a very underated offseason move. Brown's point of attack defense will be a game changer in Denver and his cutting will be maximized next to Nikola Jokic. De'Andre Hunter is entering a pivotal season both progression wise and financially. Hunter shows so many flashes but injuries never allow him to keep any momentum going. How he plays this year could be the difference of potentially 80 million on his next contract (thinking the high side is 160 and low is 80).
110-101
110. Alex Caruso, SG, Chicago Bulls (NR)
109. Monte Morris, PG, Washington Wizards (135)
108. Cameron Johnson, PF, Phoenix Suns (96)
107. Bogdan Bogdanovic, SG, Atlanta Hawks (55)
106. Terry Rozier, SG, Charlotte Hornets (63)
105. Lonzo Ball, PG, Chicago Bulls (60)
104. Brook Lopez, C, Milwaukee Bucks (93)
103. Kyle Kuzma, PF, Washington Wizards (175)
102. Caris LeVert, SG, Cleveland Cavaliers (84)
101. Franz Wagner, SF, Orlando Magic (R)
The guys who just missed it. Before Orlando Magic fans jump on me, I am a HUGE Franz Wagner fan and think he is going to be a great player but this is not a projection and as of now I have him just outside the top 100 looking in. Next year this will change and he is may even make a run at the top 50. Monte Morris is an incredible no mistake point guard that is going to help Washington a lot next season in similar ways he helped Denver.
Kyle Kuzma is slowly becoming just a flat out good NBA player. After leaving LA, Kuzma seems to be finding himself as a player more, and if he can take another step, the Wizards could be better than first thought. Not a Caris LeVert fan. He's a non playmaking ball stopper that is an average defender, those guys usually aren't my cup of tea. Lonzo Ball is ranked here because injuries and nothing else.
To Be Continued…
Check Back on
10/18 for 100-41
10/19 for 41-11
10/20 for 10-1