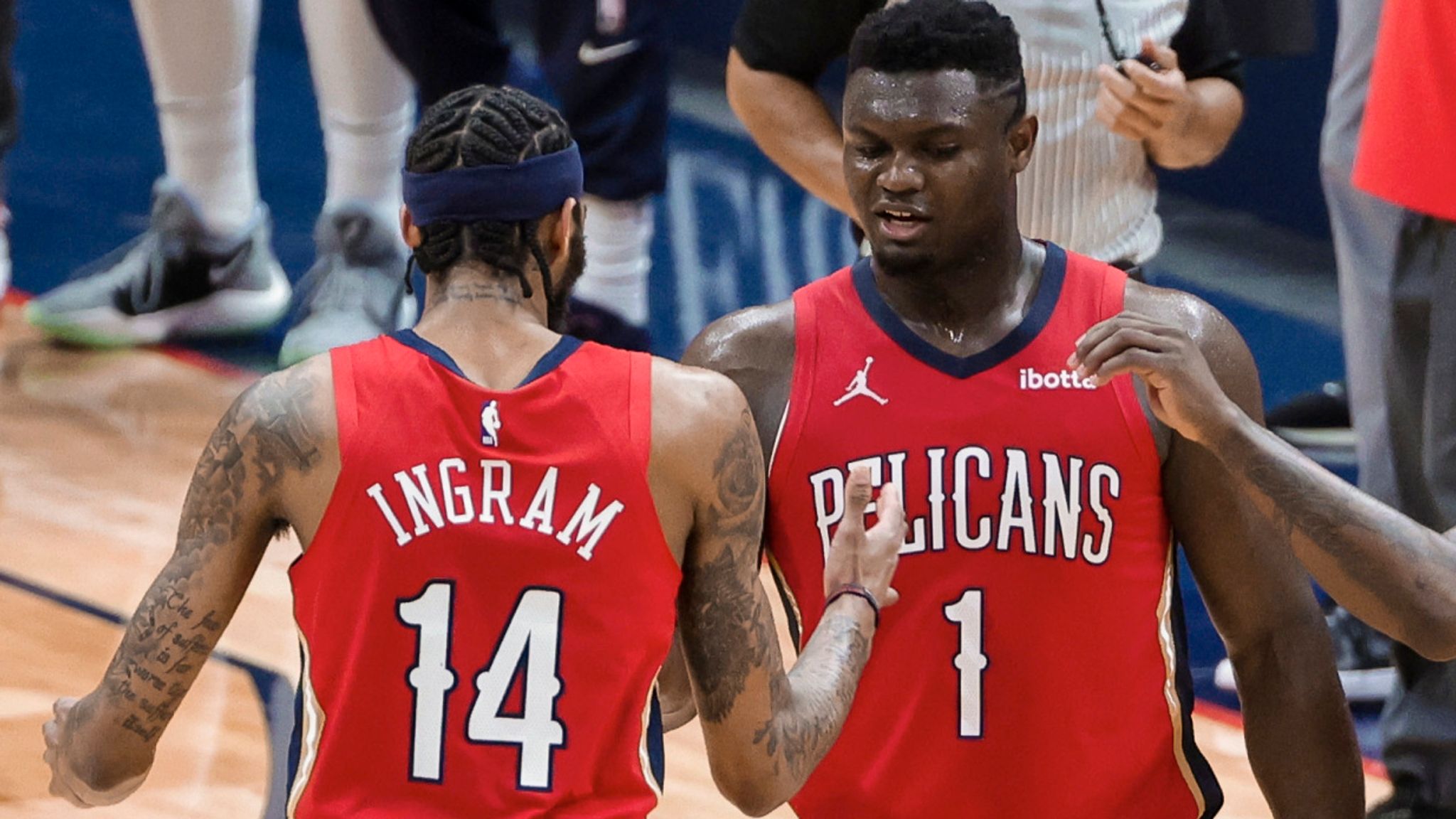 The NBA preseason is over and it's time we start overreacting to teams before the regular season starts. All jokes aside, there were some teams that actually showed flashes of carrying over their success from the preseason into the regular season. Let's get into some of the teams now…
New Orleans Pelicans
The Pelicans are an easy team to choose to buy stock in. After making a blockbuster move to get CJ McCollum to add to their team, the Pelicans have one of the deepest rosters and starting 5s in the league.
PG: CJ McCollum
SG: Herbert Jones
SF: Brandon Ingram
PF: Zion Williamson
C: Jonas Valanciunas
If Zion can stay healthy throughout the whole season, this team is bound on paper to be a top 3 seed in the stacked Western Conference. They were able to secure the 8th seed last season while winning 2 games vs the Phoenix Suns in the first round of the playoffs without their superstar Zion Williamson. Adding a healthy Zion should only make this team much more dangerous. The defensive versatility of Herbert Jones, scoring ability of Brandon Ingram, Zion, and McCollum, while having an inside presence like Valanciunas… sheesh.
Not only that, they have a great set of bench players like Jose Alverado, Trey Murphy III, Larry Nance Jr., Jaxson Hayes, and others.
Sacramento Kings
The Sacramento Kings have been consistently one of the biggest laughing stocks of the league for a while now. Having by far the largest playoff drought in the NBA of 16 years. The Kings have the talent on their team to be a top 5 seed in the West. Adding Keegan Murray to a team with De'Aaron Fox, Domantas Sabonis, and Harrison Barnes is enticing, to say the least.
Keegan Murray has been arguably one of the best rookies so far in the summer league/preseason, showcasing his ability to score the ball and also be an above average defender. The biggest knock on Murray was that he's unable to create his own shot, but when you have players like Fox and Sabonis who can get you the ball, you don't need to do that.
It's definitely going to be interesting to watch the Kings this season and how they utilize Murray. I'm a little skeptic of their team defense, but offensively they should be very fun to watch. Don't be surprised if the Kings end up being a top 5-6 seed this season.
New York Knicks
I won't lie to you, I was one of those guys that was like "Ehhh, so what" when the Knicks signed Jalen Brunson, but you can see his impact already in the preseason. The Knicks of a plethora of weapons that can score in Julius Randle, RJ Barrett, Evan Fournier, and now Jalen Brunson running the point. While playing 26 minutes a game, Brunson has averaged nearly 18 PPG for the Knicks in the preseason. I think he's more than capable of being a 20 PPG scorer that can also make plays for others and force defenses to pick their poison from the perimeter playing against the Knicks.
If the Knicks can be consistent with their defense and get consistent play from their star in Julius Randle, they might just surprise everyone and be a top 4 seed in the East.