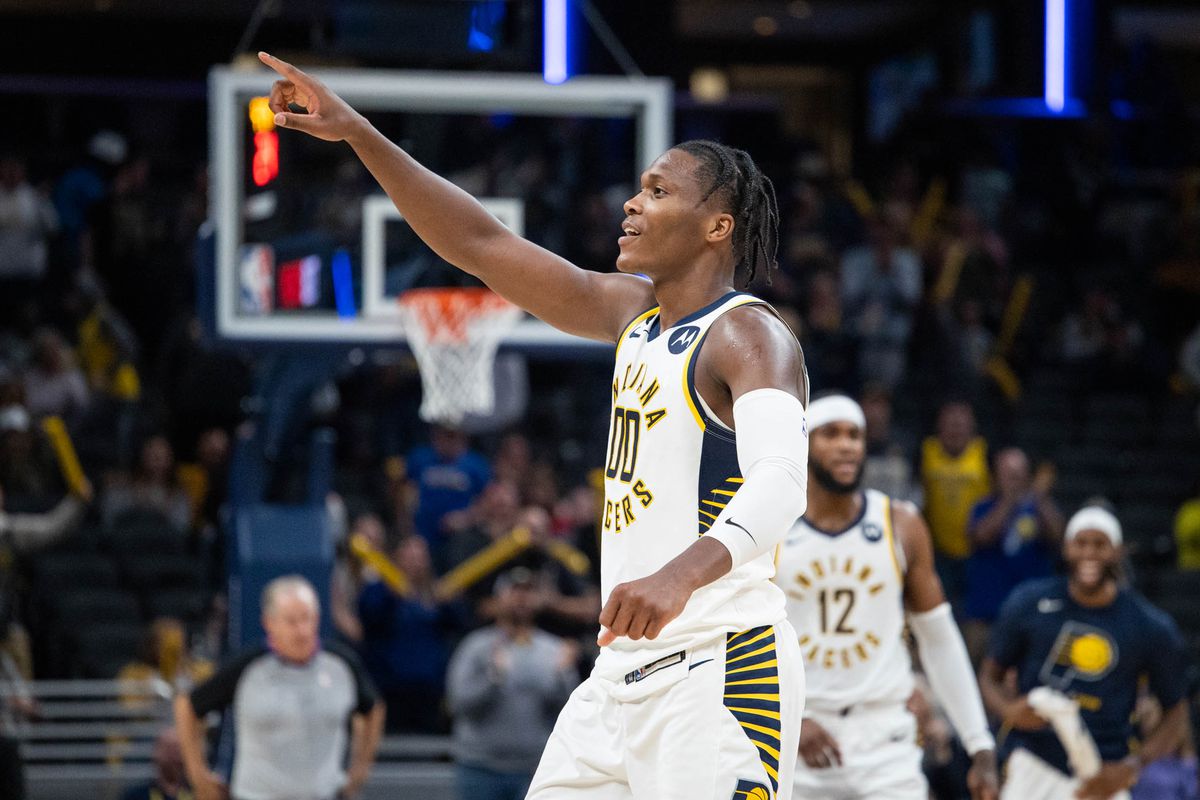 image from USAtoday.com
If you've watched any preseason games or have kept up with preseason action, you probably have heard about Bennedict Mathurin a little bit. The 6th pick in the 2022 NBA draft has played at a very high level in preseason game action and has shown flashes of stardom.
Many thought the rookie was crazy when he called out LeBron, but after watching him, you can tell why… this man has no fear.
His ability to read the defense and make the right decision, whether it's driving inside or hitting a step-back three or a floater, is one of the best I've seen from a young player. The way he attacks the rim aggressively is like a Ja-Morant and the way he plays is like a Dwyane Wade with his ability to get to the rim and be creative with the ball in his hands. He's still got a bit to improve with ball handling and making plays for others, but one thing is for sure… Mathurin can score.
If there's one thing that Bennedict Mathurin will make clear by the end of this season is that he's arguably the most well-rounded scorer from this draft class.
It's been rare to see Mathurin make mistakes offensively or even have a bad game so far in the summer league and preseason. He's got all the tools at 6'6 and 210 and a killer mentality to be very dangerous in this league. The Pacers have been looking for a player like him since Paul George and he's got the potential to be better.
Watch out rest of the league (and LeBron), Mathurin is coming.

Must See
The NBA 22-23 season has kicked off with incredible momentum. Even though each team...

Finally the time! The 2023 draft is one of the best in league history...

Every single season there are a few players that crack through and become first...