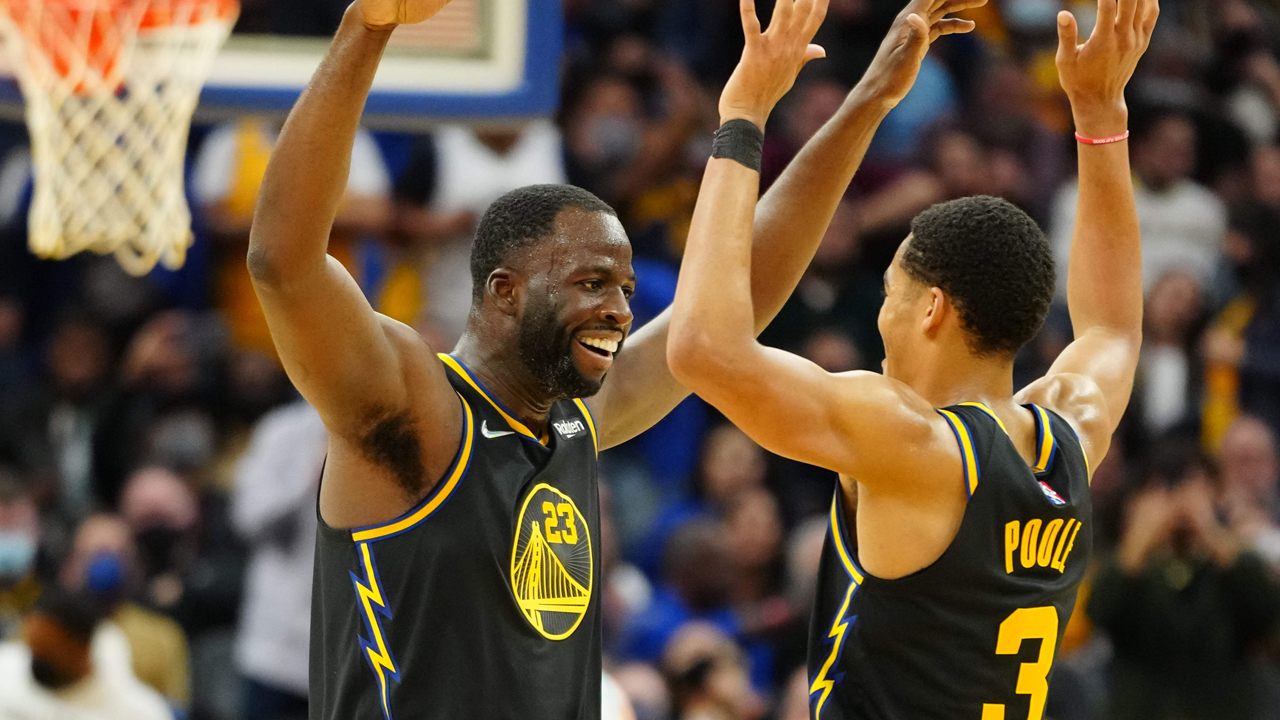 Only seven days separate us from the start of the 22-23 NBA season. However, the preseason has already begun, with teams and players acclimating to the professional environment of the league. Unfortunately, a recent incident occurred in the Golden State Warriors locker room, with a physical altercation involving Draymond Green and Jordan Poole. While the full details of this situation have not been disclosed yet, could it be possible that this interferes with the Warriors' morale and performance?
Newly leaked footage of the altercation showed Warriors superstar Draymond Green punching Jordan Poole's face without apparent reason. While the reason is still unclear, it appears it might have had something to do with the contract extensions both players are supposed to sign in the near future. In a recent statement, Green mentioned he failed as a leader, apologizing to the whole team and declaring he would take "some days off" to focus on himself. On the other hand, Poole continued focusing on the preseason games, performing excellently against the Los Angeles Lakers with 25 Points, 4 Rebounds, and 6 Assists.
Teams' future?
This unprofessionalism is likely to affect the team's morale negatively. Green is arguably the face of the Golden State Warriors, and this type of conduct from him is simply unacceptable. With this said, as inappropriate as Draymond's behavior was, his absence will be noticeable, especially when it comes to the defensive side of the court, as he was one of the team's core pieces in that regard. However, with the current circumstances, Golden State will definitely be better without him. Even if they struggle to replace him, they still have a healthy, solid roster that can take up the defensive responsibilities. As a result, it is safe to say their season is not in danger by any means.
We expect this issue to be over soon. It would be disappointing that Draymond Green's last days as a Warrior ended up like this, as it completely undermines his accomplishments and legacy with the San Francisco team. Hopefully, his days off will help him recover and rejoin the team without holding grudges. The Golden State Warriors will face the Los Angeles Lakers on the NBA 2022-2023 tipoff game on October 18th, 9:00 PM ET.
Text source: www.nba.com

Must See
I swear I was writing a fun Kyrie to the Laker trade when the...

With the news that Kyrie Irving is being traded to Dallas, fans are already...

No matter what opinion you have of Aaron Rodgers off the field, on the...