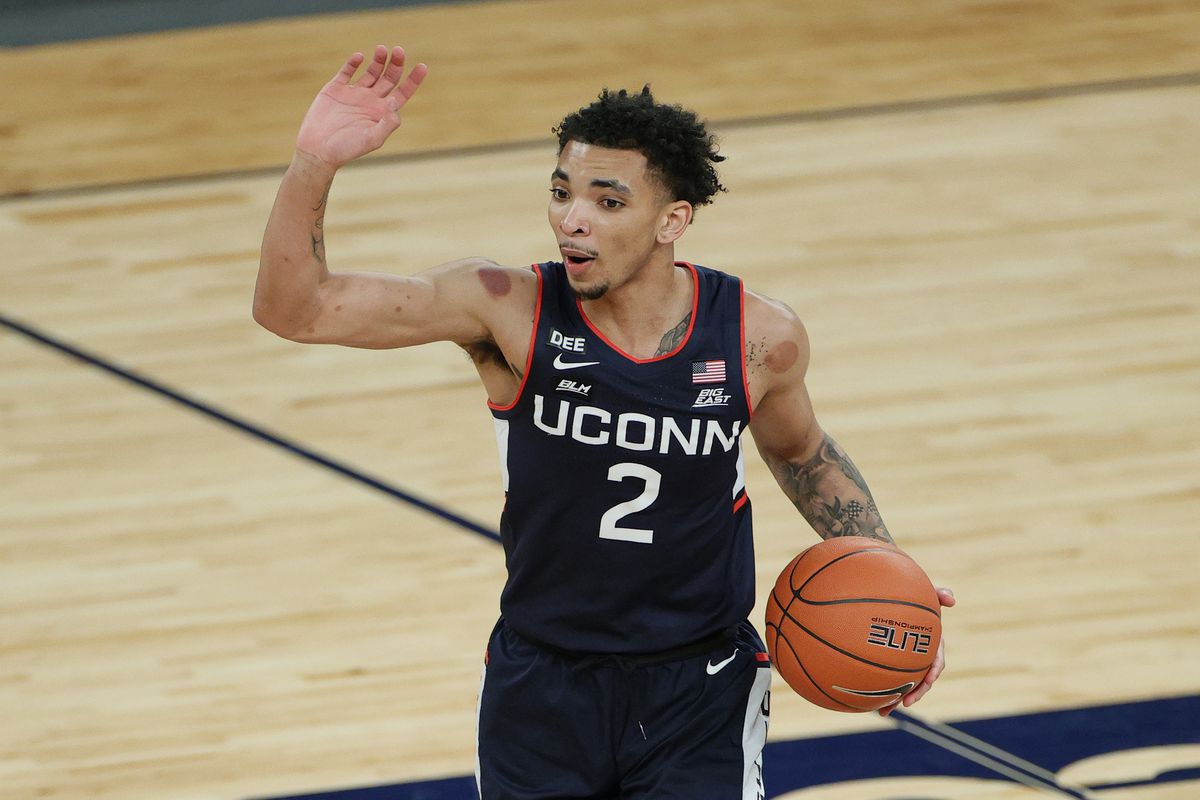 Bouknight is finally getting the recognition he deserves after flying under the radar for a majority of the draft process. After putting up a shooting clinic at his NBA combine pro day, a lot of mock drafts are consistently putting the former Huskies guard in the lottery now.
Bouknight is a pure scorer and is able to score from all three levels. He is an excellent mid-range shooter and can slash to the rim at ease as well. He uses his vertical ability to rise to the rim and has great tools and moves in his arsenal to score various ways.
The main concern with Bouknight was his 3PT shooting percentage in college as he averaged around 29% from three this past season. If he can show that was a fluke and he's more than capable of hitting the three in the NBA, watch out. The shooting display he portrayed at the NBA combine has a lot of teams intrigued and he's moved from being picked outside the lottery to being a lottery lock now.
He has great instincts offensively and has all the makeup and athleticism to be a star from this year's draft. Not only is he elite offensively, but he also has great tools to be a solid defender in the NBA. Bouknight also has great rebounding ability from the guard position at 6'5.
Everyone is talking about Cade Cunningham or Evan Mobley, but if Bouknight ends up becoming the best player from this draft… don't be too surprised.

Check out our new podcast episode!
Got Hoops Podcast
A new up and coming basketball podcast by 4 dedicated NBA and basketball fans. It's for fans, by the fans.
Got Hoops Podcast (Ep. 17): Replace CP3 w/ 2017 MVP Westbrook? Trades? NBA DRAFT!
A lot of interesting topics in this week's podcast, starting off with the argument if the Suns would be in Finals if CP3 was replaced by 2017 MVP Westbrook and other takes.
Search Results placeholder
Must See
With days 1 and 2 of Free Agency in the books, it is common...

Time to give out some report card grades for each selection in the draft...

In the offseason, especially the last segment, there are often victims of the hype...