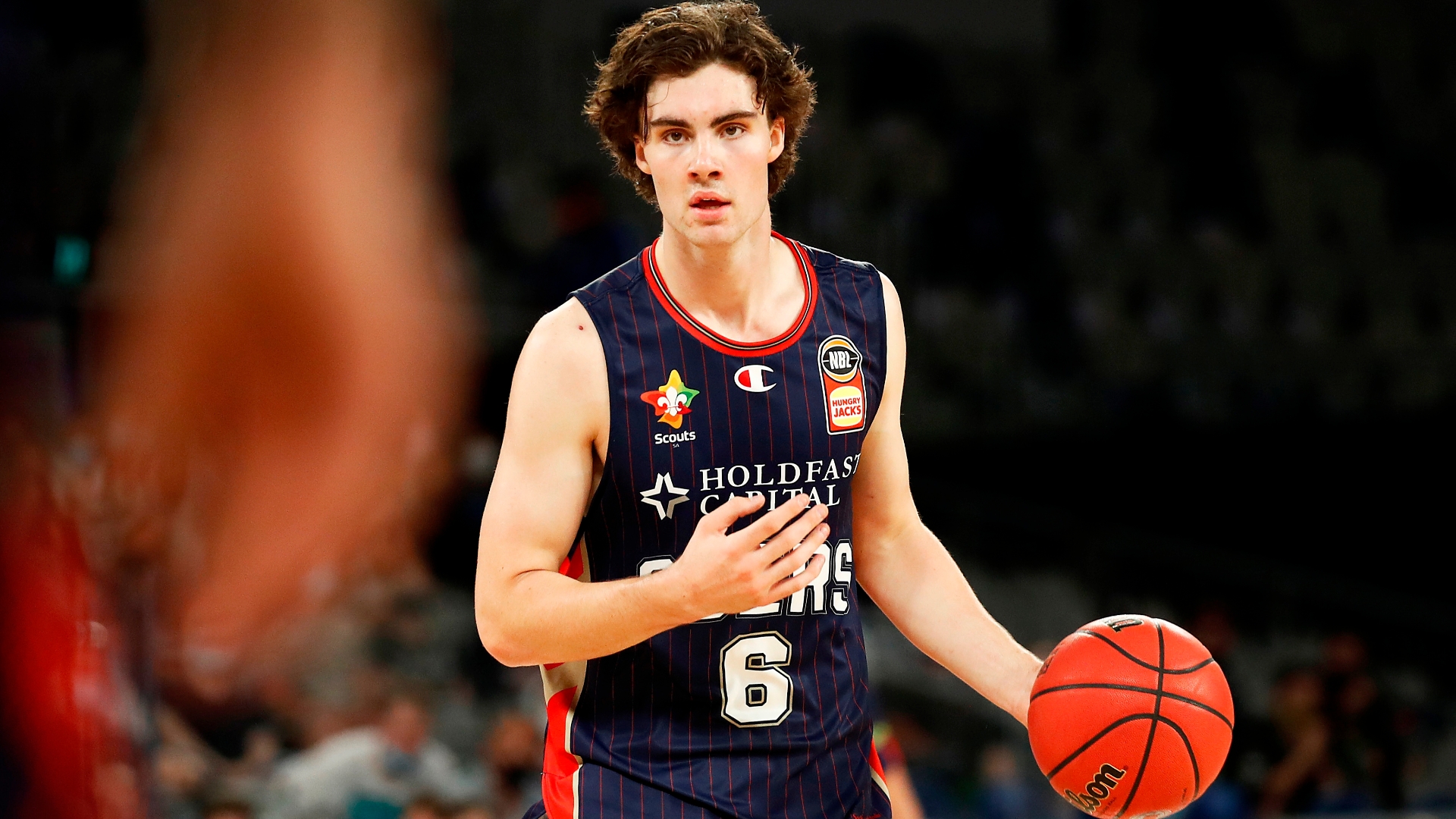 In my opinion, the man in this year's draft with the biggest upside is Josh Giddey. The 6'8 Point Guard from Melbourne, Australia is Ben Simmons with a jumper.

If you look at the trend in the NBA heading towards taller point guards, for example, LaMelo, Doncic, and Simmons as some examples, Josh Giddey fits today's NBA to a tee. Giddey is a player that makes everyone else around him better with elite passing and a very High IQ. Giddey for his size is able to hit the glass and also finish through contact at the bucket. Giddey has spent the last year as a Next Stars Player in the NBL for the Adelaide 36ers and put on a show against grown men.
Giddey does have some flaws however like most other PGs, but Giddey is a respectable outside shooter who shoots kind of a set shot. He doesn't have the quickest release and will have to speed up his shot to excel at the next level and get more consistent but at his young age and with a good work ethic there's every reason to believe he'll improve his outside shot. His landing on his shot is a bit awkward, as his legs split apart, with one landing in front of the other. Expect NBA coaches to clean up his shooting form and I'd bet on him becoming a high-level 3pt shooter over the next few seasons.
I believe in Giddey and I believe any team in the mid to late lottery are getting a guy with massive upside in Giddey. Giddey has the potential to be one of the best players from this draft, if not the best.