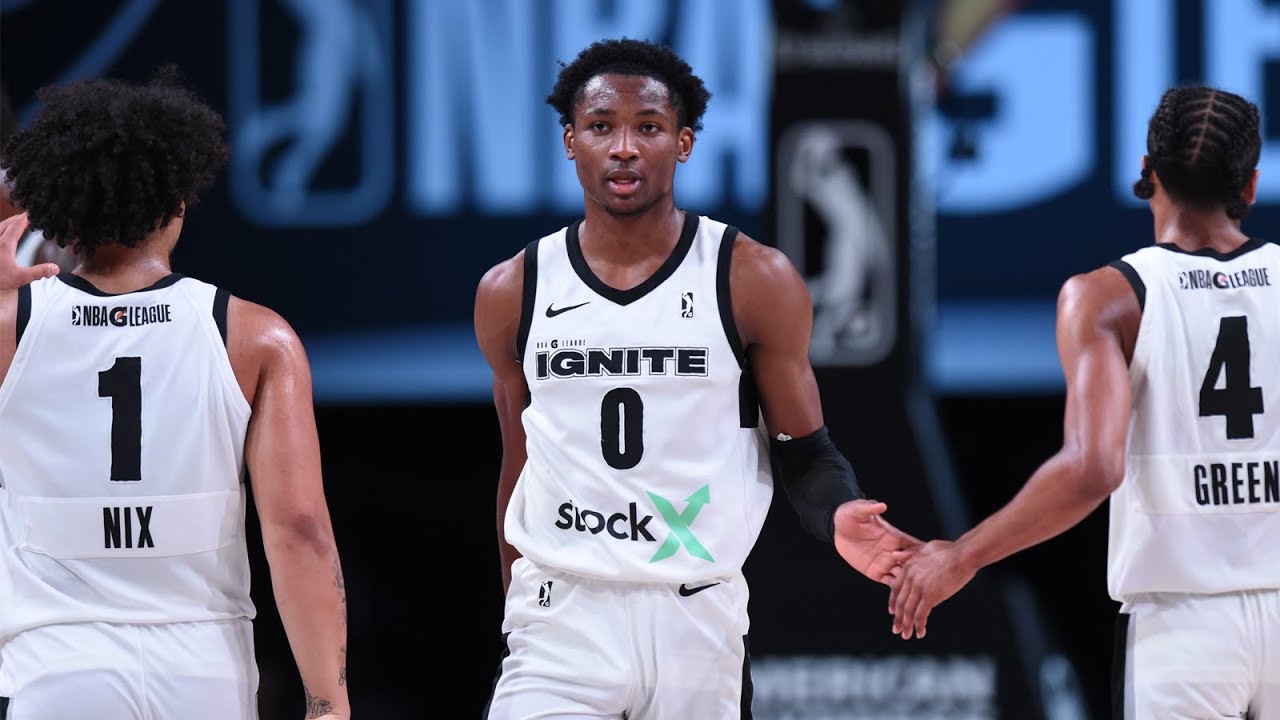 The NBA draft is in a few days and it's time we get bold. Which teams will trade up, which players will rise up boards, and who will fall? Take a look at our bold predictions.
A Team Will Trade Up for a Top 4 Pick
Not sure yet which team it will be, but expect a team to trade up into the top 4 of the 2021 NBA draft for sure. A lot of speculations around the league have the Thunder being the team to trade up right now. And well… they have the assets to do so. If the Thunder really want to trade up from #6 to a top 3-4 pick, they definitely can with ease. They have tons of draft assets to trade which could entice some of the teams at the top for sure. There's other teams that could also jump up for a top 4 pick like the Magic.
If the Magic want to get a top 2-3 pick, they have a top 5 pick and also pick #8 to definitely cause some consideration from teams to trade down for sure. A lot of teams could make the jump to top 4, finding the right assets to do so will be the hardest thing.
James Bouknight goes top 5
There's been an insane amount of hype going around James Bouknight and well… for good reason. Bouknight has explosiveness and athleticism and an improving shot that has a lot of NBA scouts moving him up in their draft boards. Bouknight has the potential to be a 3-level scorer, being able to score from the inside, the midrange, and from three. His combine performance only helped his case to go top 5 after he shot the ball really well in front of many NBA scouts.
If Bouknight ends up going top 5 in the NBA draft to a team like the Raptors or the Magic, don't be surprised. He's got the potential to be the best player in this year's draft.
Jonathan Kuminga falls out of top 10
Let's get this out of the way first, Kuminga has tons of potential. So much potential that a lot of teams are willing to look away from his lack of shooting ability to draft the 6'7 SF as high as a top 5 pick. Kuminga has loads of athleticism and explosiveness that you just can't teach. Not to mention, he's extremely versatile and can defend positions 1-4 at a high level. The reason Kuminga has been falling down a lot of draft boards has been his shooting percentages in the G-League.
He shot 24.6% from three point land this past year and 62.5% from the free throw line. Those numbers will not cut it at all when you get to the NBA. There's also been concerns with his shot selection and consistency from the offensive end. If he keeps falling down draft boards, he could somehow end up being a pick outside of the top 10. Personally, I still see Kuminga has a top 5 pick with loads of potential and room for growth. We will see where he lands come draft night.

Check out our new podcast episode!
Got Hoops Podcast
A new up and coming basketball podcast by 4 dedicated NBA and basketball fans. It's for fans, by the fans.
Got Hoops Podcast (Ep. 19): Summer League? Beverley Trade? Westbrook/LeBron/AD Trio?
In this episode we discussed the summer league, the Clippers and Grizzlies trade, and the fit of Westbrook with LeBron and Anthony Davis, and other topics as well.
Search Results placeholder
Must See
The NBA season is coming up very soon and it's time we start talking...

The NBA season is just about a month away, with the regular season set...

The first week of the NFL regular season has concluded and it's time for...