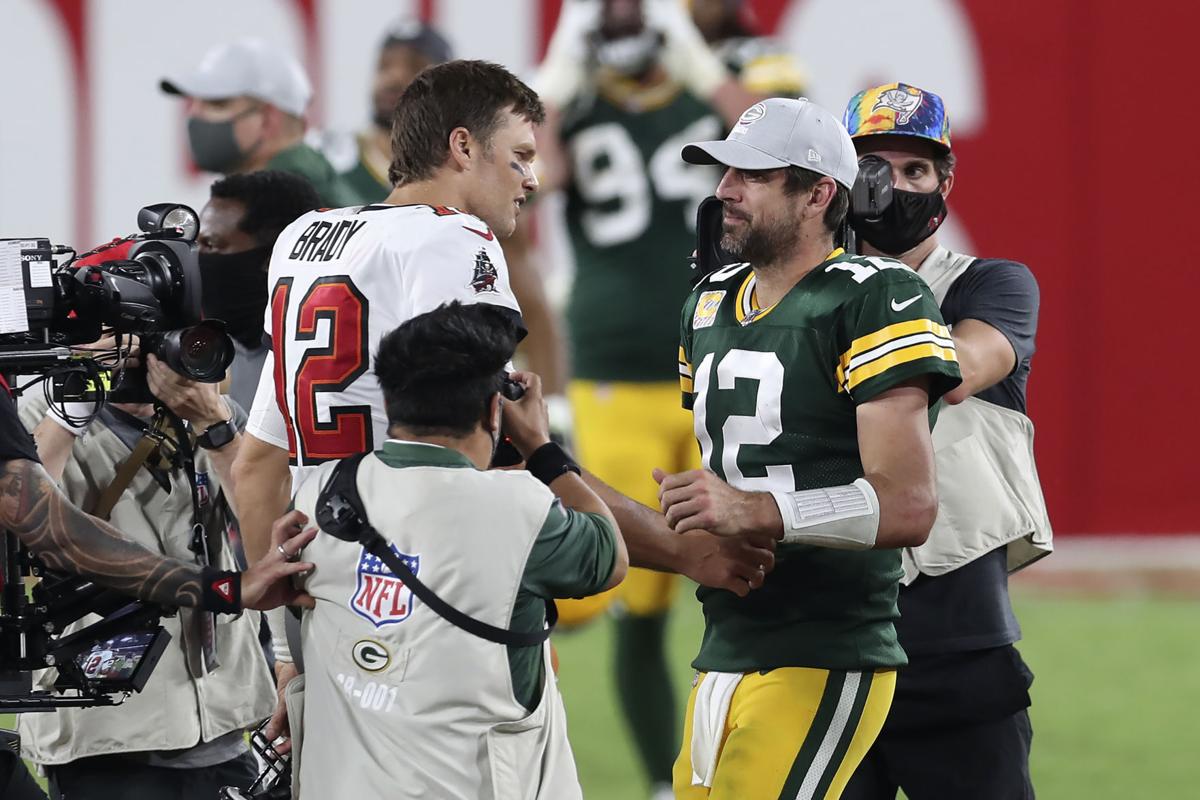 We have all wanted to see this matchup between Tom Brady and Aaron Rogers during the postseason. This is the first time that both quarterbacks will face each other with the hopes of leading their teams to the Super Bowl.
Brady and Rodgers are two of the best quarterbacks to ever play the game. They're among the most efficient QBs in NFL history.
While Aaron Rodgers has been an MVP candidate this season, Tom Brady is having his best statistical season since 2015. His 1st season with the Buccaneers he has led them to the Conference Championship and ended the season with a 11-5 record, last season the Buccaneers were 7-9. This shows the impact that Brady has on a team.
Aaron Rodgers and the Packers have been the best offensive team this season, especially in the red zone, having a 78% scoring percentage and also putting up 31 points per contest.
Last week against the Rams, who had the #1 passing defense, Rodgers wasn't phased at all, he ended the game with 2 touchdowns, throwing for 296 yards and completing 64% of his passes.
The Buccaneers since their late bye week have looked like a completely different team. They have averaged 37 points per contest on their last 4 games of the season, Brady in the span has thrown for 1,333 passing yards and 12 touchdowns with only 1 interception.
So Who Will Win?
As both teams have a great passing game led by two future HOF, I see this game come to who can get the most turnovers.
In last week's game, the Bucs vs Saints, the Saints had a total of 4 turnovers. The turnover battle is what really will decide on who will win this game.
Rodgers had his worst game of the season against the Bucs. He had a passer rating of 35.4, threw 2 picks, completed 45.7% of his passes and got sacked 4 times. In order for the Bucs to win they need to have a similar game, but that will be hard.
Pick: Buccaneers
Prediction: Packers 24 – 32 Buccaneers

Must See
The NBA 22-23 season has kicked off with incredible momentum. Even though each team...

Finally the time! The 2023 draft is one of the best in league history...

Every single season there are a few players that crack through and become first...