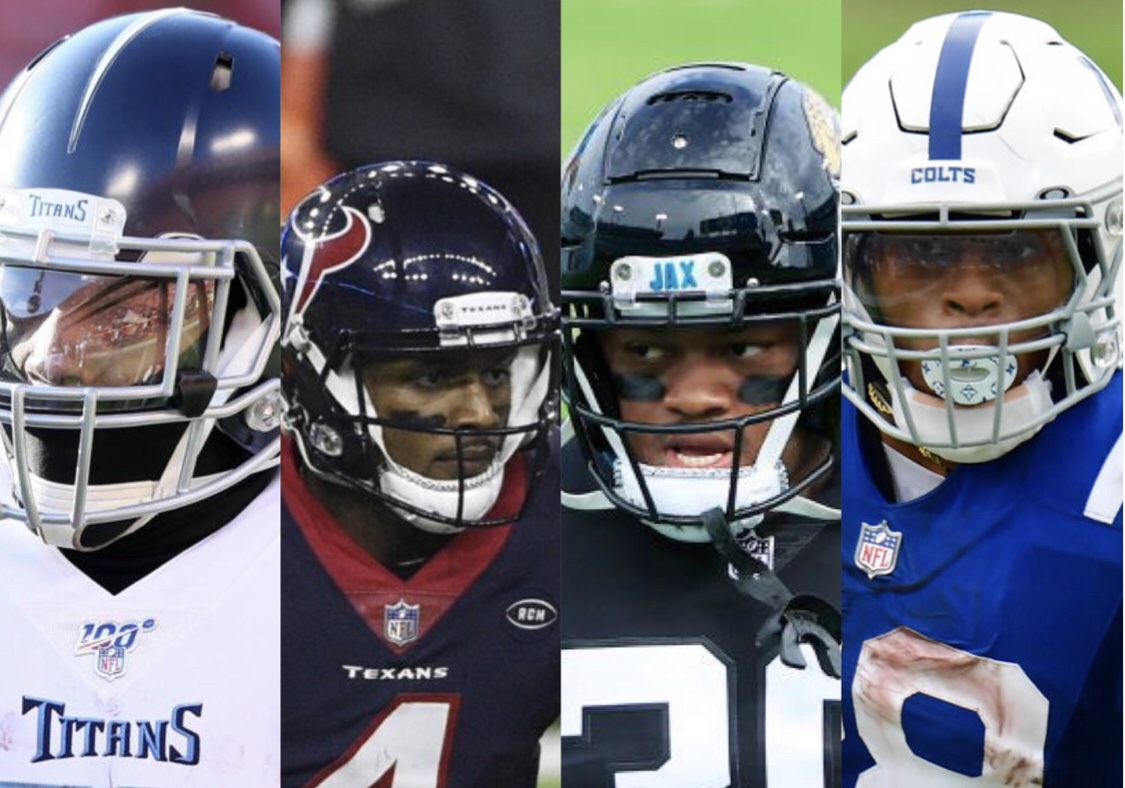 With the regular season ended and the playoffs currently going on, Let's get into the regular season report cards for the AFC South…

Tennessee Titans: B-
The biggest storyline for the Titans this season was Derrick Henry becoming the eighth running back in NFL history to rush for 2,000 yards in a single season, a feat that should not be understated. On the opposite side of the ball it seemed as if the defense took a step back from last year, their secondary struggled at times to stop opposing passing attacks. Even with an 11-5 record many of the teams they faced this year were not competitive, but in the NFL wins don't come easy no matter who you play. With notable wins over the Bills and the Colts. I still believe the Titans are a team to watch out for in 2021.
Houston Texans: D-
As someone who was truly excited to see this team grow under Deshaun Watson. I was incredibly disappointed in Bill O'Brien for not only trading away a HOF wide receiver for what seemed like personal reasons but also destroying the confidence and culture that this team was looking to build off of. In my opinion, Deshaun Watson will still have a great career. Now it's just a question if that career is going to be with the Texans or another team.
Indianapolis Colts: B+
I have to admit with Phillip Rivers coming in to fill the void of Andrew Luck's sudden retirement, I was surprised with how well this team performed. The offense looked explosive and the defense was one of the best at stopping the run in the league. Phillip Rivers and a rookie WR Michael Pittman Jr. who was benefiting from the attention that T.Y. Hilton attracts from opposing defenses showed great chemistry towards the end of the season. It is still unclear if Phillip Rivers will play another year for the Colts. Either way, this team is built to compete sooner rather than later.
Jacksonville Jaguars: F

The only good part of this season is that they ended it by securing the first overall pick in this year's draft, with that comes Trevor Lawrence. He will have the tough task of leading this team out of a heavy rebuild. Jacksonville had one of the worst defenses in the league, giving up the 6th most passing yards and 3rd most rushing yards. I wish the best of luck to Trevor Lawrence and the next coaching staff. Many have tried, but it will not be easy to make the Jaguars a playoff-caliber team.

Must See
We're near the end of the electric NFL free agency that we were blessed...

So it's been about a week since free agency has started and boy, has...

The 2023 NFL Draft is upon is within the next month and it's time...