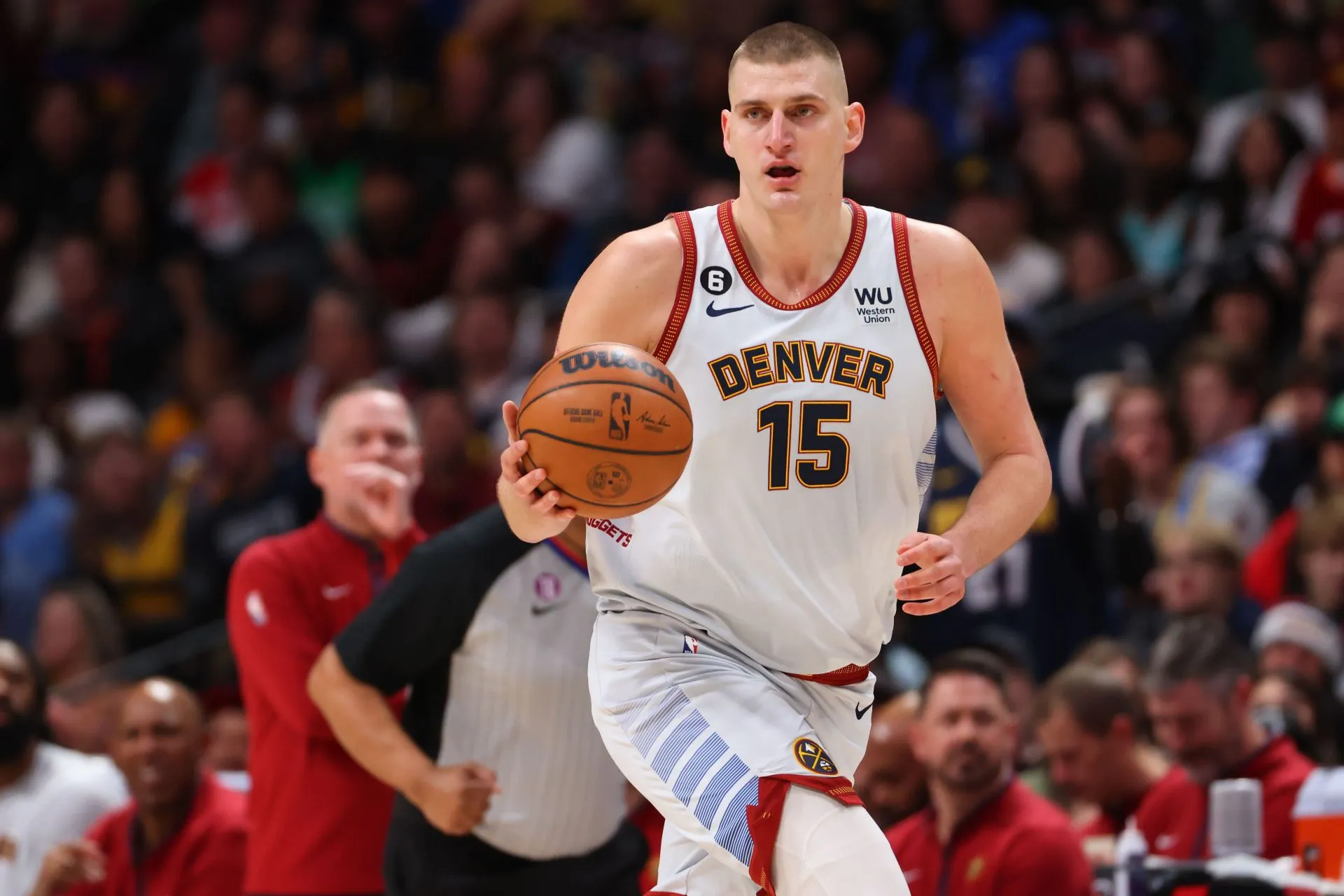 One of the main topics of discussion among the league's fanbase is speculation regarding the future of professional basketball. This year's NBA talking points have been no exception, with a plethora of unexpected outcomes that are likely to happen in the future. These are the top 3 most debated points of the year.
Jokić wins his third MVP in a row.
One of the most discussed points before the season started is becoming real as we speak. Thus far, the Denver Nuggets' center has done nothing but astonishing things. Despite having a rocky season start, Jokić and his team have dominated the league over the last month, with a record of 14-3. If the Nuggets manage to maintain this performance throughout the second half of the season, the team will easily clinch the first seed in the eastern conference, with high chances of surpassing their best regular season record ever, which was 57-25, back in 2013. They can also clinch the number ONE seed in the Western Conference, which has NEVER happened in team history. As a result, Jokić will become the NBA's MVP for the third season in a row. The last player to win three MVP awards in a row was a prime Larry Bird, 37 years ago.
Future Expansion NBA Teams.
The possibility for new teams to join the NBA is not out of the question. Despite this change not happening as soon as we would expect, the league plans to expand in the coming years, with 32 teams in total. So far, three cities are strong candidates to host these potential additional teams. Las Vegas, Seattle, and shockingly, Mexico City. This expansion would be incredibly beneficial for the league's exposure, as the last team that joined was the Charlotte Bobcats (Now Hornets) back in 2005. In Mexico City, many analysts, and fans have complained about the logistics issues this change would entail. However, this city already hosts the first NBA G League team in Latin America, Los Capitanes. Commissioner Adam Silver recently said this location is a legitimate contender for an NBA team. Therefore, this massive market is still unexploited by the league, and we look forward to their plans.
Is LeBron playing Four more seasons?
LeBron, one of the best players in league history, recently turned 38 years old. However, age is not a factor for him, as he is still playing top-notch basketball with the Los Angeles Lakers, which makes him the most consistent player of all time. Currently averaging 29 Points, 8.4 Rebounds, and 6.8 assists per game, James does not seem to stop anytime soon. He has conveyed his interest in playing professional basketball alongside his son LeBron James Jr. multiple times, which is possible at this point. On top of that, predictions suggest the chance of LeBron playing in the NBA with his second child, Bryce James, provided that he stays out of injuries. Not only would LeBron become the first NBA player in history to play alongside one of his children, but he can also break his record and play with two of them in the league.
In conclusion, despite having different sources talking about these points being true, it is still speculation until we get official confirmation. Nevertheless, it would be extremely gratifying if every single one of them becomes true, and we hope nothing but good things for the future of NBA basketball.
Text Sources: nba.com, basketball-reference.com, espn.com