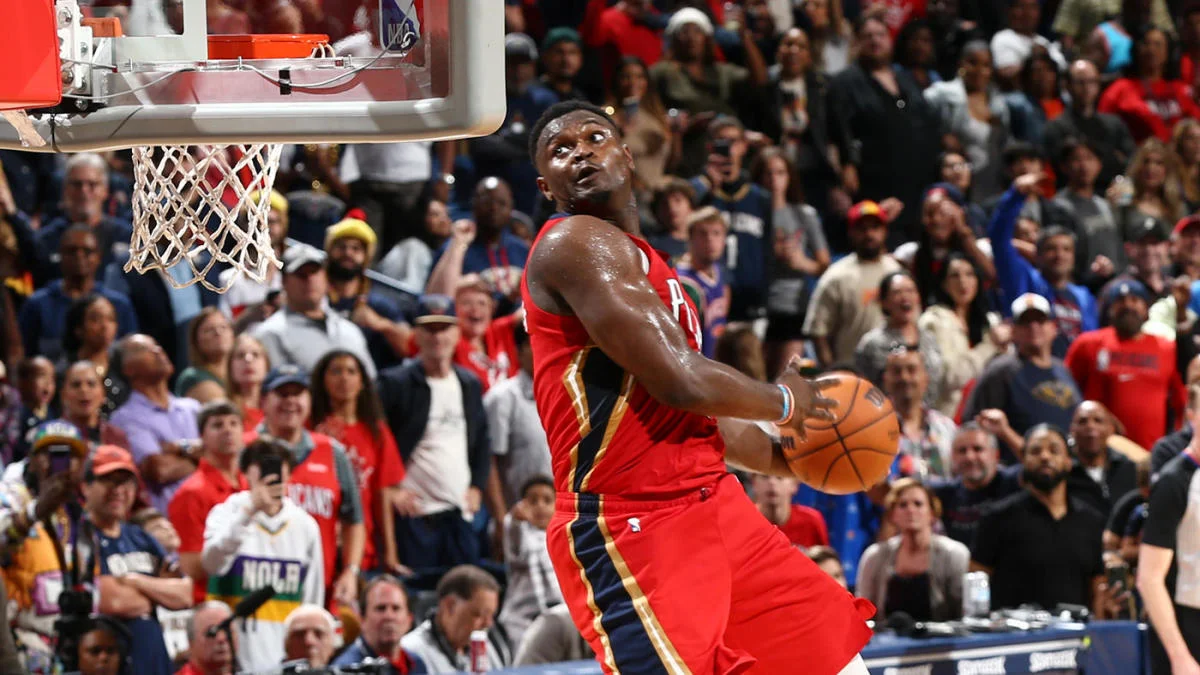 One of the most surprising teams in the NBA 22-23 season is the New Orleans Pelicans. With 23 wins and 14 losses, the Louisiana team has displayed a magnificent basketball performance over the course of the season, currently in third place in the Western Conference. However, a recent injury raised the alarms within the organization, as their superstar player, Zion Williamson, suffered from a severe hamstring injury that will him leave out for "several weeks". Having said this, can the pelicans put up with this major setback and maintain a good position in the conference?
Factors.
First and foremost, the reason why Zion Williamson's absence might be dangerous for the Pelicans is the offensive reliance on him. Despite Zion not being fully categorized as a center, his playstyle mainly takes place in that area, particularly on the offensive side. Zion averaged 26 Points, 7 Rebounds, and 4.6 assists per game so far this season. Therefore, the New Orleans team is losing their most significant offensive catalyst, which can lead to the group not producing as many opportunities as before, hence scoring fewer points per game. The Pelicans are now averaging 117.1 points per game, which is 5th in the entire NBA, and one of their best-performing areas.
On top of that, Brandon Ingram's absence is also quite unfortunate. The 25-year-old suffered from a "toe contusion" on Nov. 25th against the Memphis Grizzlies and has been out since then. There is no exact date for his return, but the team is hopeful to get him back on the court very soon. Brandon Ingram is arguably the second-best offensive player for the group and the most important piece for them whenever Zion has to step out of the court. On 15 games played this season, Ingram averaged 20.8 points, 5.1 Rebounds, and 4.7 assists.
Summary:
To sum up, the team will have a lot of difficulties when it comes to creating offensive chances and closing games. However, pieces such as CJ McCollum and Jonas Valanciunas are definitely capable of taking on the extra work while their teammates return. Additionally, head coach Willie Green has a great team around him that will make the most out of the tools they have. As a result, the New Orleans Pelicans have a high chance of maintaining a top 6 position in the Western Conference.
Text sources: www.nba.com, www.espn.com

Must See
I swear I was writing a fun Kyrie to the Laker trade when the...

With the news that Kyrie Irving is being traded to Dallas, fans are already...

No matter what opinion you have of Aaron Rodgers off the field, on the...