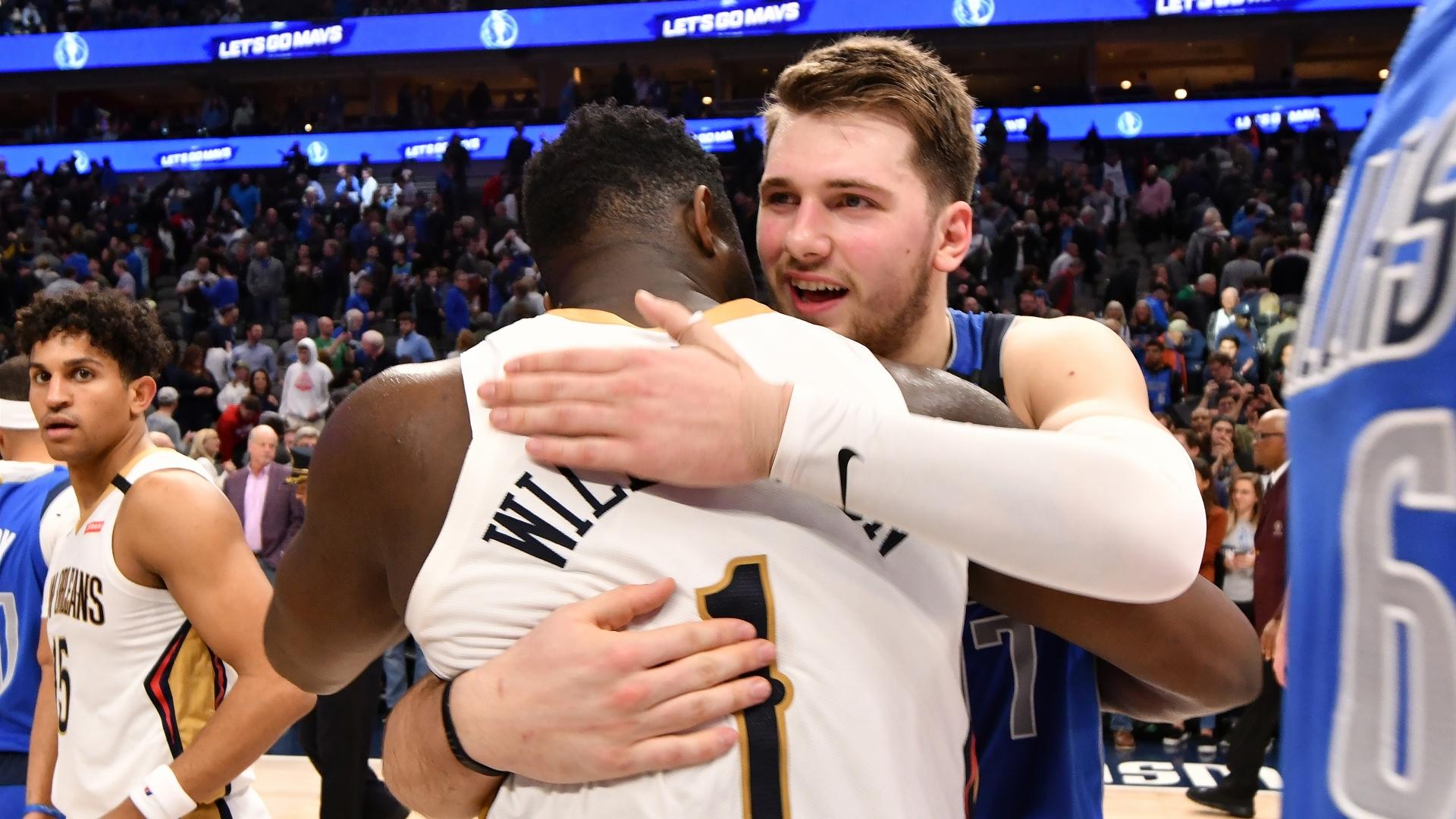 We're over 30 games into the season and it's time we start looking at the potential All-Stars of this season. There are the obvious locks like Giannis Antetokounmpo or Luka Doncic, but it's always interesting to see who becomes first-time All-Stars and who gets in other than the big names.
We at SidelineCue decided to do a small consensus of 8 writers to do their All-Star picks and here they are…
Thanks to Joey, Benton, Chandra, Sebastian, Valentino, Jonah, and Abraham for participating.
(Starter pick = 2 points, Reserve pick = 1 point)
East
Eastern Conference Starting 5:
G: Donovan Mitchell, Cleveland Cavaliers (13 pts)
G: Jaylen Brown, Boston Celtics (10 pts)
F: Jayson Tatum, Boston Celtics (15 pts)
F: Giannis Antetokounmpo, Milwaukee Bucks (14 pts)
F: Joel Embiid, Philadelphia 76ers (12 pts)
Not a whole lot of surprises in the Eastern Conference starting 5 with a majority of the voters being fairly consistent in their starting 5s for the All-Star game. Jayson Tatum and Giannis got the majority of the starter picks and deservedly so. Jayson Tatum has been a huge reason the Celtics are #1 in the Eastern Conference and Giannis has been consistently the best player in the league.
Eastern Conference Reserves:
G: Kyrie Irving, Brooklyn Nets (8 pts)
G: Trae Young, Atlanta Hawks (8 pts)
F: DeMar DeRozan, Chicago Bulls (5 pts)
F: Kevin Durant, Brooklyn Nets (10 pts)
F: Pascal Siakam, Toronto Raptors (5 pts)
W: Darius Garland, Cleveland Cavaliers (6 pts)
W: Tyrese Haliburton, Indiana Pacers (4 pts)
Others that were voted: Fred Vanvleet (1), Bradley Beal (1), Julius Randle (1), Paolo Banchero (1), Ben Simmons (1), Bam Adebayo (3), Nikola Vucevic (3), Jimmy Butler (4), James Harden (4)
The reserves were fairly interesting with Trae Young and Kyrie solidifying as the reserve guard positions and KD getting the most votes out of all the reserves. There was a three-way tie between Haliburton, James Harden, and Jimmy Butler, and there was another poll done by the staff to determine that Haliburton was the last wildcard All-Star.
Haliburton has been leading the league in assists and has led the Pacers to a record above .500 with over 30 games into the season. While the other wild card All-Star Darius Garland has also been keeping the Cavaliers' offense steady with Donovan Mitchell and their bigs to be a top 3 seed in the East.
West
Western Conference Starting 5:
G: Luka Doncic, Dallas Mavericks (16 pts)
G: Stephen Curry, Golden State Warriors (12 pts)
F: LeBron James, Los Angeles Lakers (14 pts)
F: Zion Williamson, New Orleans Pelicans (16 pts)
F: Nikola Jokic, Denver Nuggets (14 pts)
Luka Doncic and Zion Williamson were the only two players in the whole All-Star voting process of SidelineCue to get voted as a starter by every single writer. Luka has been amazing all season (even though the Mavericks have not been) and Zion has been a big reason why the Pelicans are a top 3 seed in the West.
There's also another no-brainer like Jokic who has the Nuggets as the #1 seed. I was kind of surprised with the amount of votes LeBron got as a starter considering the Lakers' lack of success this season.
Western Conference Reserves:
G: Shai Gilgeous-Alexander, Oklahoma City Thunder (7 pts)
G: Ja Morant, Memphis Grizzlies (11 pts)
F: Anthony Davis, Los Angeles Lakers (9 pts)
F: Domantas Sabonis, Sacramento Kings (4 pts)
F: Paul George, Los Angeles Clippers (4 pts)
W: Devin Booker, Phoenix Suns (4 pts)
W: Damian Lillard, Portland Trailblazers (3 pts)
Others that were voted: Desmond Bane (1), De'Aaron Fox (1), Anthony Edwards (2), Christian Wood (1), Jerami Grant (1), Jaren Jackson Jr. (1), Brandon Ingram (1), Andrew Wiggins (1), Keldon Johnson (1), Aaron Gordon (2), Lauri Markkanen (3), Kawhi Leonard (3)
Not many surprises on the reserve list for the Western Conference. A lot of players were voted and it kind of made it really interesting. It was nice to see Domantas Sabonis get some love in the tough Western Conference with so many players to vote for.

Must See
I swear I was writing a fun Kyrie to the Laker trade when the...

With the news that Kyrie Irving is being traded to Dallas, fans are already...

No matter what opinion you have of Aaron Rodgers off the field, on the...