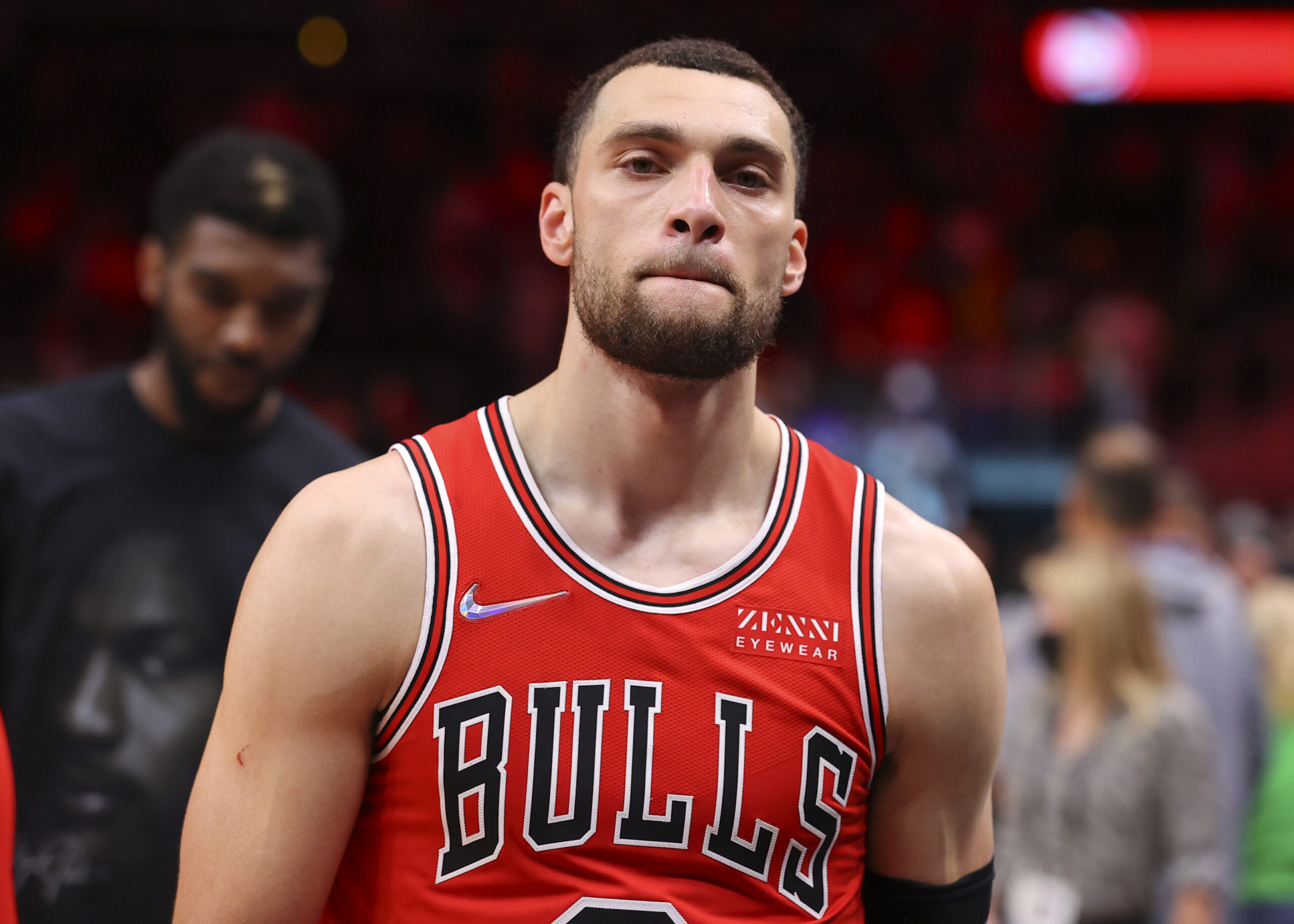 Feel like there hasn't been many blockbuster moves as of recent, let's hope we get some before this 2022-23 NBA trade deadline. The NBA trade deadline is about 2-3 weeks away and its about to get flooded with rumors. Some rumors might have some truth to them and some… nah.
Let's get into some potential blockbuster trades we'd love to see.
Mavs Finally Get a Star Next to Luka
Dallas Mavericks get: Zach Lavine
Chicago Bulls get: Josh Green, Tim Hardaway Jr., Dwight Powell, 2024 1st [Unprotected], 2025 pick swap, and 2026 1st [Unprotected]
I mean… its about time right? The Mavericks have been shying around making a blockbuster trade to get a star next to Luka for too long now. Zach Lavine would be the perfect player to pair with Luka to take the pressure off of Doncic. Doncic is expected to do too much for the Mavericks and be only focal point offensively. Adding a perimeter threat like Lavine who can get hot at any time would be a great get for the Mavericks.
The Bulls are doing this trade to get future assets and potentially more trade assets in Tim Hardaway Jr. and Dwight Powell. Hardaway Jr. is still capable of scoring the ball and could provide some production next to DeRozan.
Toronto Gets Their Center
Phoenix Suns get: Og Anunoby, Chris Boucher, Khem Birch and 2023 1st [Top 6 protected]
Toronto Raptors get: Deandre Ayton and Jae Crowder
The Raptors have been looking to make a trade for a center for a bit now and it's time they do. Deandre Ayton would fit perfectly into their timeline and be a good player to pair with Scottie Barnes, Siakam and their perimeter guards. Ayton when motivated, is a beast on the inside and a consistent lob threat that can also grab boards. They also get Jae Crowder to replace some of the defense they lose in Anunoby and another veteran to add to make a playoff push.
The Suns make this trade by getting a defensive juggernaut in Og Anunoby to pair with Mikal Bridges and also two solid big men in Chris Boucher and Khem Birch. Deandre Ayton has been kind of a disappointment for the Suns this season and doesn't seem like he wants to be there.
Nets & Wizards Swap Bigs
Nets get: Kristaps Porzingis, Monte Morris
Wizards get: Ben Simmons
The Nets could use a big with an offensive and defensive ability like Kristaps Porzingis. Although Claxton has played well this season, he doesn't provide much potential on the offensive end. Porzingis can shoot from anywhere and also be a threat defensively. Maybe pairing Porzingis and Claxton together or having them each play 25+ minutes could work. The Nets also get a backup PG in Monte Morris that could give quality minutes when needed.
This trade also makes a lot of sense for the Wizards as they get younger and a player they could potentially build around if they decide to trade Beal. Ben Simmons still has a lot of potential and if he's given the keys, I believe he can return to his Philly days. Ben Simmons would bring defense and playmaking, two things the Wizards are seriously lacking.