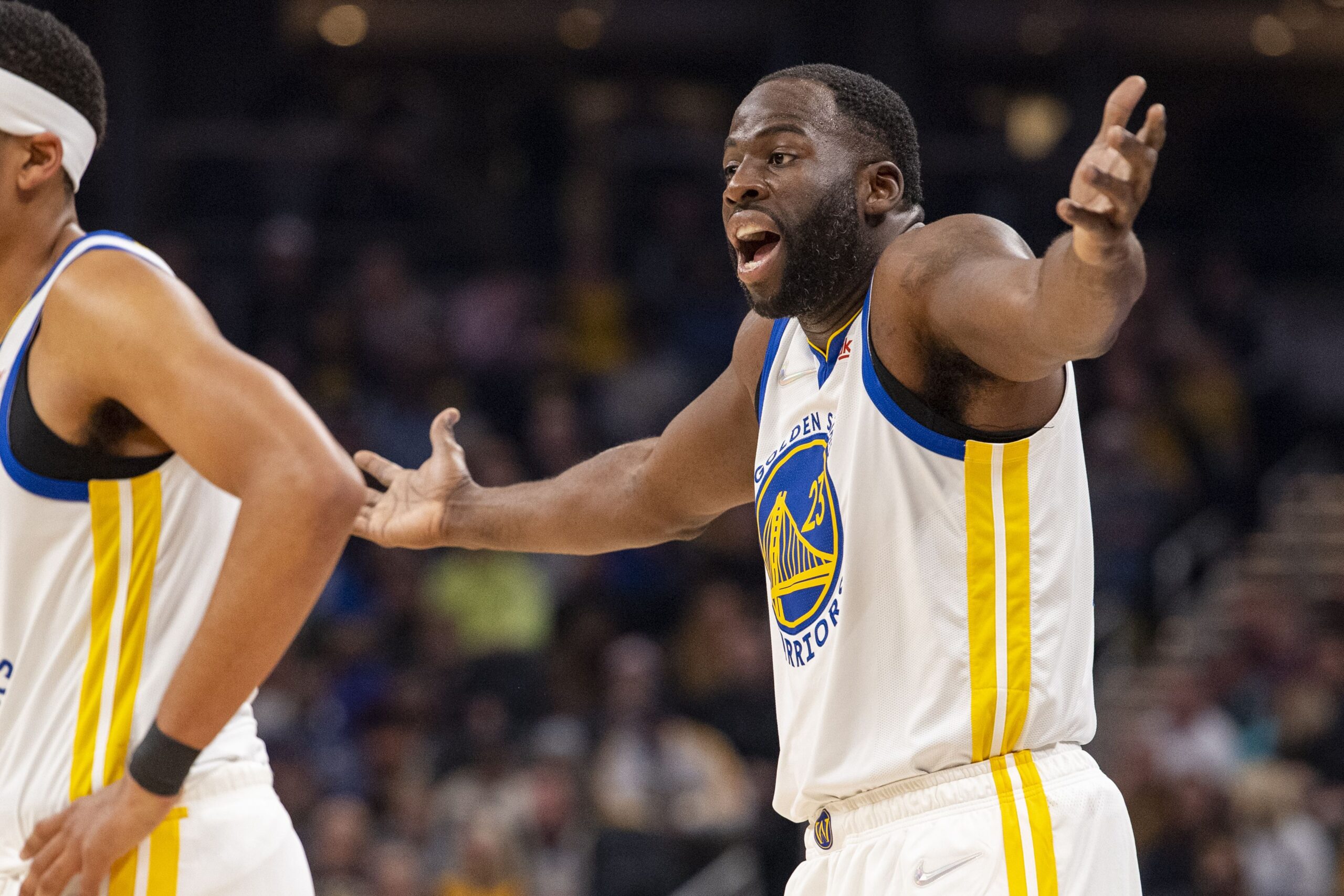 The NBA Finals' clash between the Golden State Warriors and the Boston Celtics has been nothing but surprising thus far. Witnessing these two teams giving their maximum performance every game is undoubtedly living up to expectations. However, some players have not performed at their highest level possible, which is shocking, given the importance of this series. Who takes part in this list?
Boston Celtics
Jayson Tatum
The 24-year-old was by far the best player of the Boston Celtics over the course of the three previous playoff series, winning the Conference Finals MVP as a result. When it comes to this series, he has suffered from a slight performance decline in some of his stats, but most importantly in shot selection. While these differences may seem insignificant on paper, they can be decisive when taking the lead in tight games. Nevertheless, he is still a strong contender for the Finals MVP if Boston wins the championship.
Al Horford
Even though Al Horford has been of prime importance for his team, the inconsistency in these four last games is what brought him to this list. For instance, he scored 26 points with 75% shooting in Game 1, which makes a stark contrast when compared to his only 2 points scored in game 2, with only 25% shooting. Playing his first NBA Finals in 14 years, he has yet to find regularity in his game.
Golden State Warriors
Klay Thompson
Similarly, Klay's performance in this Finals series has been far from what we know he can deliver. While his recent injury might be a factor to consider, he is still not at the level he was during the last three postseason series. In the Finals, he is averaging 17.3 Points, 2.5 Rebounds, and 2.0 Assists per game, in contrast to his 20 Points, 4.2 Rebounds, and 2.4 assists in the last three rounds.
Draymond Green
Draymond Green seems to be taking a much more passive role in this Finals. Even though his rebounds and assists per game remain relatively similar, he has significantly decreased both his points per game and shooting percentage. Prior to the Finals, he averaged 8.7 points and 47% accuracy. Unfortunately, he is averaging 4.3 points with 23% effectiveness. Additionally, his foul-making has allowed many offensive opportunities for the Celtics.
Conclusion
Despite these four players being on this list, it does not indicate they are disappointing players, but quite the opposite. They have been absolutely essential for their respective teams throughout these playoff series, which is why we know they can bring much more to the table. We are confident they will play at their highest level in today's Game 5 at Chase Center.