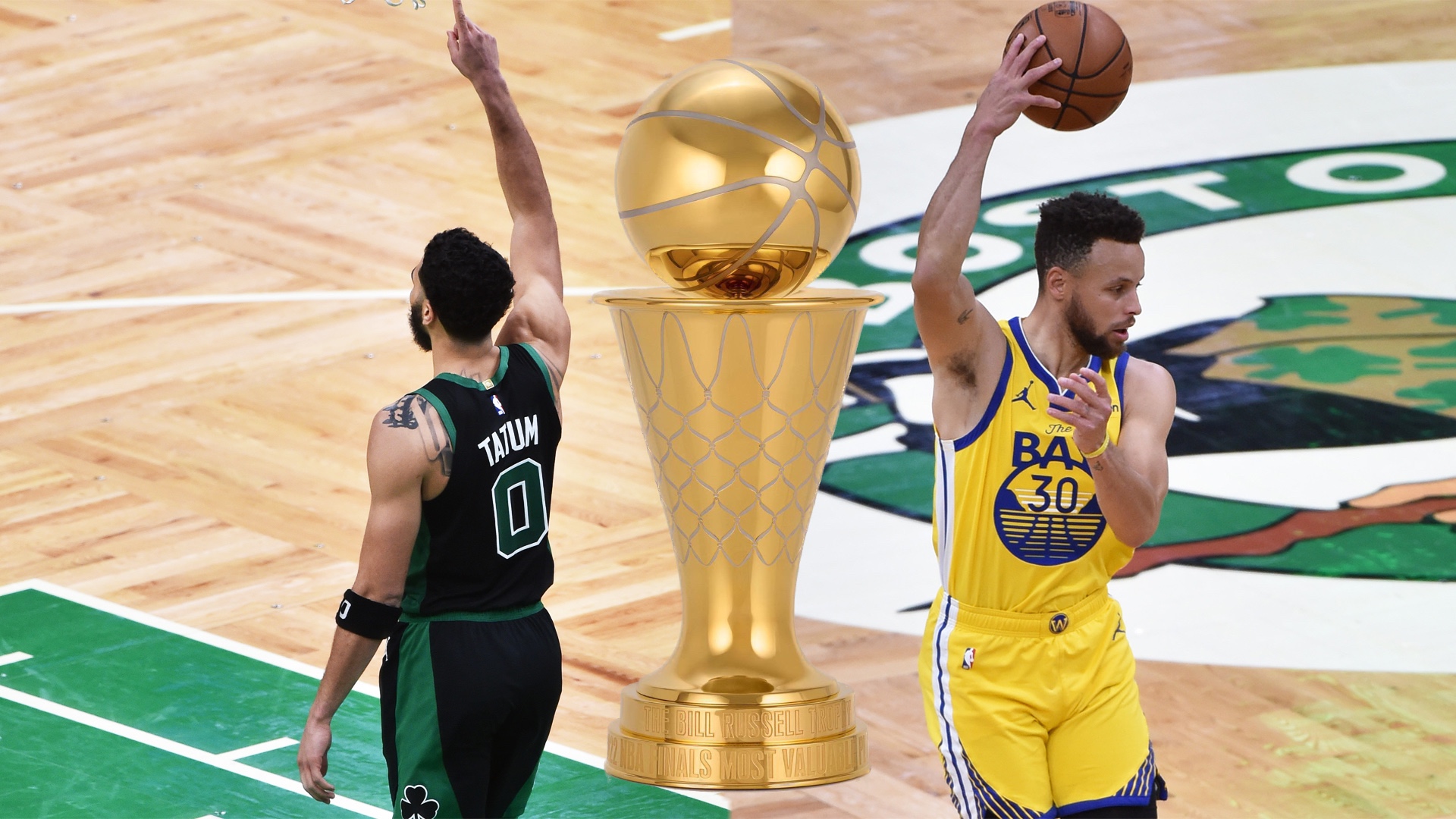 This year's NBA Finals have been a fun battle between the Golden State Warriors and the Boston Celtics. After the Warriors' comeback win last night, the series is now 2-2. Each team has players that have been playing at their best in order to take home the Larry O'Brien trophy as well as the Bill Russell Finals MVP award. Here are the top contenders.
1. Stephen Curry
Stephen Curry is arguably the best point guard in the league today and he is proving that in this year's NBA Finals. Curry has shot 50% from the field so far this series and 49% from beyond the arc. Curry's 43-point game last night is what helped get the Warriors the comeback win to tie up the series. Despite starting a few games with sloppy play, Curry still manages to end up with a monster stat line. Curry has also been putting in the extra work on the defensive end averaging around 2 steals per game. If this keeps up the Warriors could bring home another championship trophy with Curry as the Finals MVP.
REAL STATS:
GAME 1: 34 pts, 3 reb, 9 ast, 3 stl
GAME 2: 29 pts, 6 reb, 4 ast, 3 stl
GAME 3: 31 pts, 4 reb, 6 ast, 2 stl
GAME 4: 43 pts, 10 reb, 4 ast
2. Jayson Tatum
If the Celtics come out of this series with a championship, Jayson Tatum is most likely to be named Finals MVP. Tatum is an insanely versatile player who has not even gotten close to his ceiling yet. Tatum has had some shaky games here and there but for the most part, he is a dominant player for Boston. Averaging around 22 points per game with 7 rebounds and just under 8 assists, Tatum has been all over the stat sheet. If he can continue with this versatile style of play, Tatum could come home with a championship and the Finals MVP trophy.
REAL STATS:
GAME 1: 12 pts, 5 reb, 13 ast
GAME 2: 28 pts, 6 reb, 3 ast
GAME 3: 26 pts, 6 reb, 9 ast
GAME 4: 23 pts, 11 reb, 6 ast
3. Jaylen Brown/Andrew Wiggins
Curry and Tatum are pretty much locked in as Finals MVPs for their respective teams but, with the series only about halfway over, these two guys could make a run for the award as well. Jaylen Brown and Andrew Wiggins have both been solid number two options for their teams. They both are putting up stat lines that complement Tatum and Curry very well. They are both consistently good players and they both could easily snag the Finals MVP award if either of them steps it up a notch in the next few games.
REAL STATS: Jaylen Brown
GAME 1: 24 pts, 7 reb, 5 ast
GAME 2: 17 pts, 6 reb, 3 ast
GAME 3: 27 pts, 9 reb, 5 ast
GAME 4: 21 pts, 6 reb, 2 ast
REAL STATS: Andrew Wiggins
GAME 1: 20 pts, 5 reb, 3 blks
GAME 2: 11 pts, 6 reb, 2 ast
GAME 3: 18 pts, 7 reb, 2 ast, 2 stl, 2 blks
GAME 4: 17 pts, 16 reb, 2 ast

Must See
Three weeks have passed so far in the NFL regular season, and we can...

Less than a month away from NBA tip-off, our expectations of teams and players...

We are inching closer and closer to the start of the season. But to...