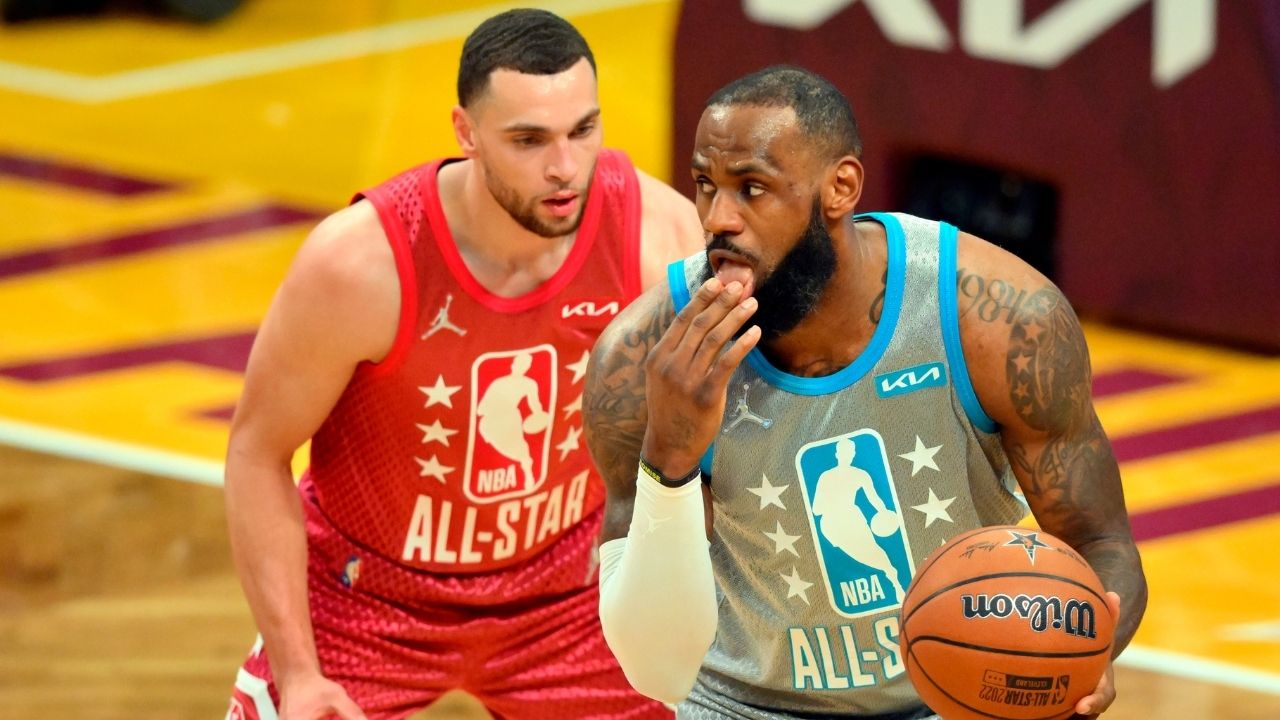 Although the NBA Finals is currently going on, it's never too early to talk about the offseason. The offseason is right around the corner and we could see some big moves this summer. There have been rumors swirling around and we could see a bunch of big names getting traded and moved. Let's get into some moves that could occur you really shouldn't be surprised by…
Zach Lavine decides to leave Chicago
Zach Lavine has been flirting with the idea of leaving Chicago for a bit now. Although the Bulls made a valiant effort this past offseason by acquiring Lonzo Ball and Demar DeRozan and also Vucevic during last season, Lavine might be on the way out. Lavine has liked the idea of playing for the Lakers and potentially teaming up with LeBron.
Even though the Lakers can't sign him directly, with some cap gymnastics they could figure out a sign and trade. Maybe a trade of Westbrook or Anthony Davis could be made for the Bulls to be able to get something back in return. Anthony Davis did grow up in Chicago, so it could get really interesting there. The Bulls struggled this past season a bit to live up to the expectations of their talent (mainly due to injuries/COVID) and it could cost them Lavine in the end.
Donovan Mitchell Requests Trade to Knicks/Heat/Bigger Market
The Jazz are one of the weirdest teams to attempt to assess. They have great talent in Donovan Mitchell, yearly DPOY candidate Rudy Gobert, and valuable contributors like Conley, Bogdanovic, and Clarkson, yet always seem to be underwhelming when it matters. This could potentially be the cause for them to lose Mitchell, their young star. Donovan Mitchell has seen a lot of downs as of recent and it could lead him to leave.
Utah isn't necessarily the biggest market and Mitchell has always seemed enamored with the idea of playing in his home city of New York. Although the Jazz have made it clear they don't want to trade Mitchell, it can't stop Mitchell from formally requesting it. Mitchell being the face of the Knicks by the start of next season doesn't seem too far out the window anymore.
Mavericks Make Run for Ayton
This one seems the most likely out of all the potential decisions that could be made on this list. The Mavericks need a dominant big man and Ayton probably won't be retained by the Suns. We could see a potential sign and trade or even the Mavericks clearing space to get Doncic a weapon on the inside. Ayton could be a lob threat for Luka and another player to gameplan for.
The Suns and Ayton aren't on the best terms and it doesn't seem like it will get better. Not to mention, it doesn't seem that Suns ownership is willing to spend on Ayton either. Ayton was benched in the playoffs and had disputes with coaches so it seems like he's out of Phoenix now. Now enter the Mavericks who have an owner with money to spend and willing to make a tough decision here and there to appease their superstar in Doncic.
We could see a duo of Doncic and Ayton very soon, watch out for the Mavericks to be big players.