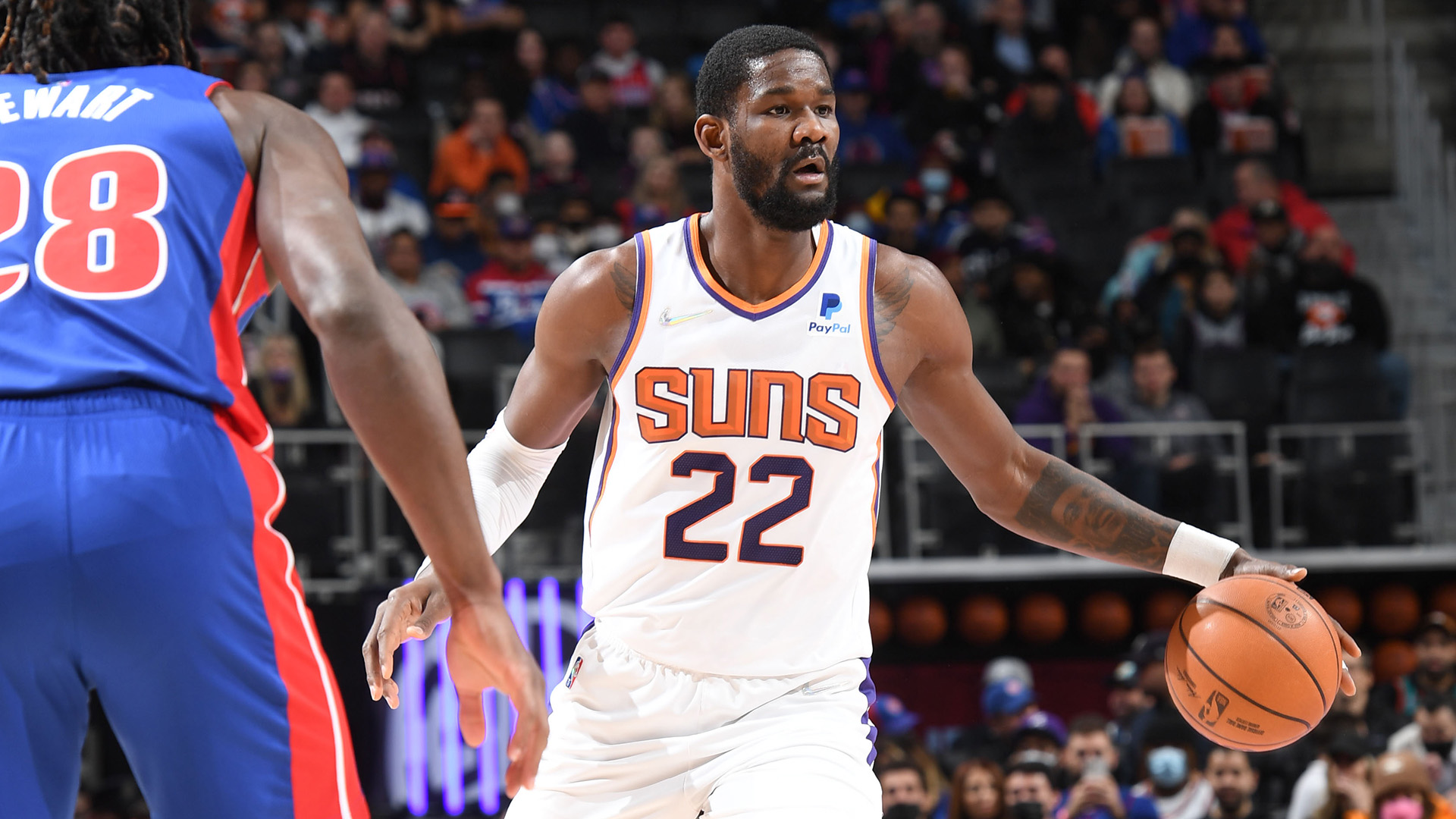 It's looking more unlikely by the day that Deandre Ayton stays with the Phoenix Suns. Both sides don't seem to be very happy with one another and Ayton will be wanting the max while the Suns are unwilling to give it. Deandre Ayton is still really young at 23 years old and has shown the ability to be a reliable option offensively on the inside and an improving game on the perimeter. Which teams will take a chance on the young star big?
Detroit Pistons
The Pistons should have the cap space to offer Deandre Ayton a max offer in free agency. I don't expect the Phoenix Suns to match and honestly this is a great move for the Pistons. To add Ayton to their up and coming young core with Saddiq Bey, Cade Cunningham, and others. Ayton would be a great addition to their frontcourt and could be a consistent lob threat for Cunningham.
This would be great for Ayton as he'd be seen as a premier option immediately on the Pistons other than Cade Cunningham. If Ayton is looking to get opportunity and a place to showcase himself as one of the best centers in the league, Pistons would be a great option. The Pistons should definitely look to add Ayton, depending on what they do in the draft.
Charlotte Hornets
Another destination where Ayton could prosper, pairing with another young star in LaMelo Ball. This would probably have to be a sign and trade by the Suns and the Hornets trading Gordon Hayward and maybe Kai Jones. Ayton would instantly be featured in the Hornets' offense as a consistent threat in the paint and a lob threat for Ball to facilitate to. I'd love to see highlights of Ball to Ayton next season and there's definitely a chance that it could happen.
Ayton would be smart to consider Charlotte as he would be the #2 option immediately and probably get the ball as much as he wants and potentially be an All-Star.
Toronto Raptors
The Raptors are another team that could be looking to add Deandre Ayton. The Raptors have been looking for a dominant center for a bit now and potentially trading Siakam to Phoenix and then pairing Scottie Barnes and Ayton together in the frontcourt could be a move. This makes a lot of sense for the Raptors as they're able to make some space for Scottie Barnes at the 4 position and get a young big in Ayton.
The Raptors made the playoffs this past season and was a top 5 seed so finding a way to get Ayton, a dominant center on the inside, could only make them better.