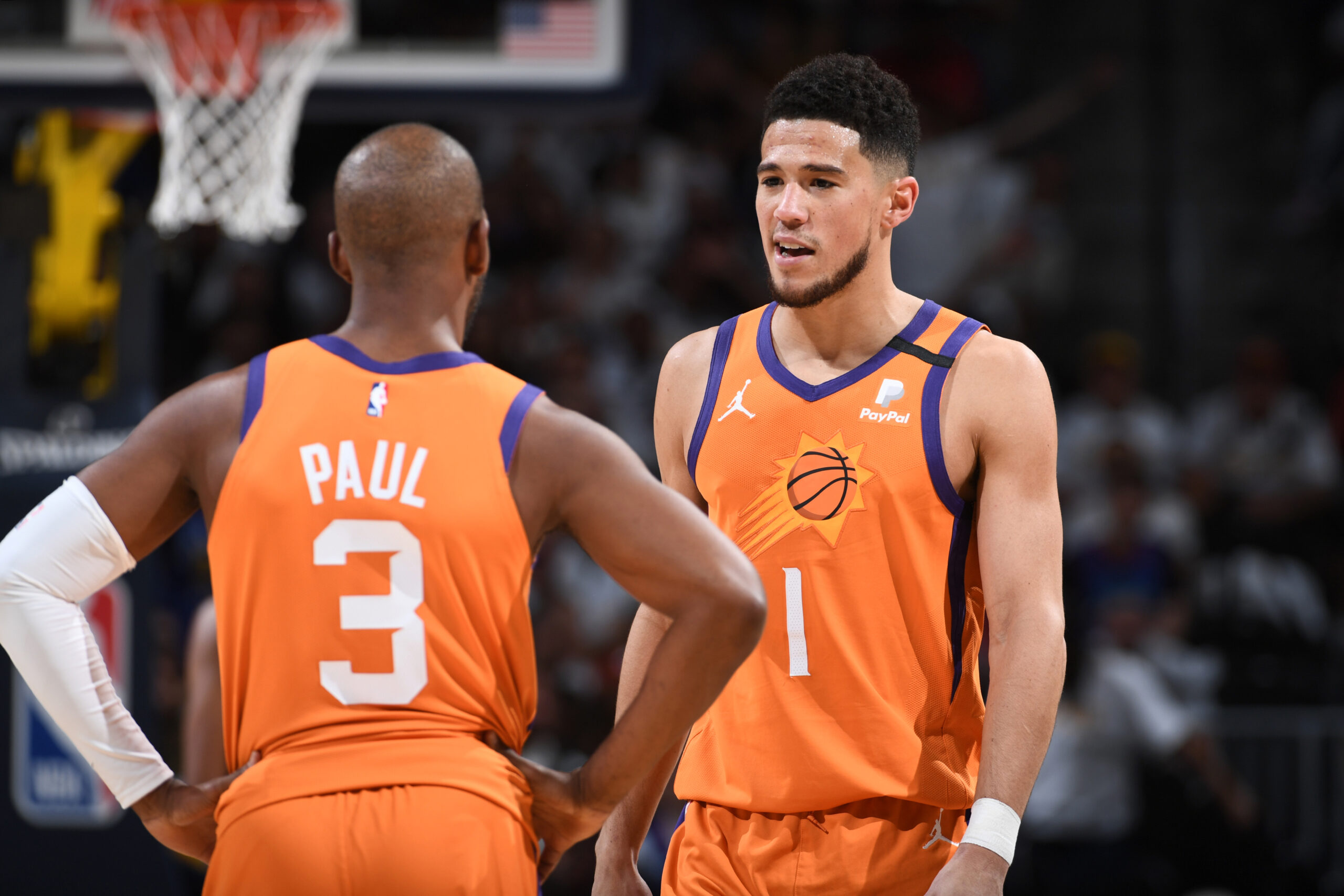 Many going into this season had doubts about the Phoenix Suns and their ability to stay a contender going into the new season. After starting off the season 1-3, a lot of people felt like their prediction of the Suns falling off was coming into fruition. Devin Booker and the Suns said "Nah" and now are on a 16 game win streak.
It's not like their schedule has been any easy either, gaining wins over the Nets, Nuggets, Mavericks (2x), and also the Knicks. After taking losses to teams like the Kings and TrailBlazers at the beginning of the season, they're back on track.
They're getting great play from all around the team, with 8 players averaging near double digits this year. Chris Paul is doing Chris Paul things, averaging 10 assists while also getting 2 steals a game. Devin Booker is leading the team with 23.6 PPG and becoming that superstar. Booker is becoming what many thought he could be as the top dog. DeAndre Ayton is also showing out as well averaging a double-double this year. There were many concerns about Ayton not resigning, but he's put them to rest right now.
They are currently ranked 3rd in points per game with a potent offense behind Booker/Ayton/CP3. Not to mention they are also 3rd in defensive rating as a team with elite perimeter defenders in Mikal Bridges, Jae Crowder, and obviously CP3 still.
Don't sleep…
The Suns are proving they weren't just a team that was going to make a one-year run (for example, like the Heat). They are here to stay and are going to be a problem to deal with all year and in the playoffs again. Expect them to be better prepared this season and going into the playoffs. The Suns are the real deal.
They play the Warriors on Tuesday (10:00 PM EST) which is going to be one of the best games of the season. The two hottest teams in the league right now facing each other, a game to watch for sure.

Check out our new podcast episode!
Got Hoops Podcast
A new up and coming basketball podcast by 4 dedicated NBA and basketball fans. It's for fans, by the fans.
Got Hoops Podcast (Ep.20): The Return
Search Results placeholder
Must See
If I were to tell you that on an NBA team, a player who...

Regardless of our initial expectations, the NBA is always full of surprises. Whether we...

It is power ranking time! We gathered six writers from the website (Cole Huff,...