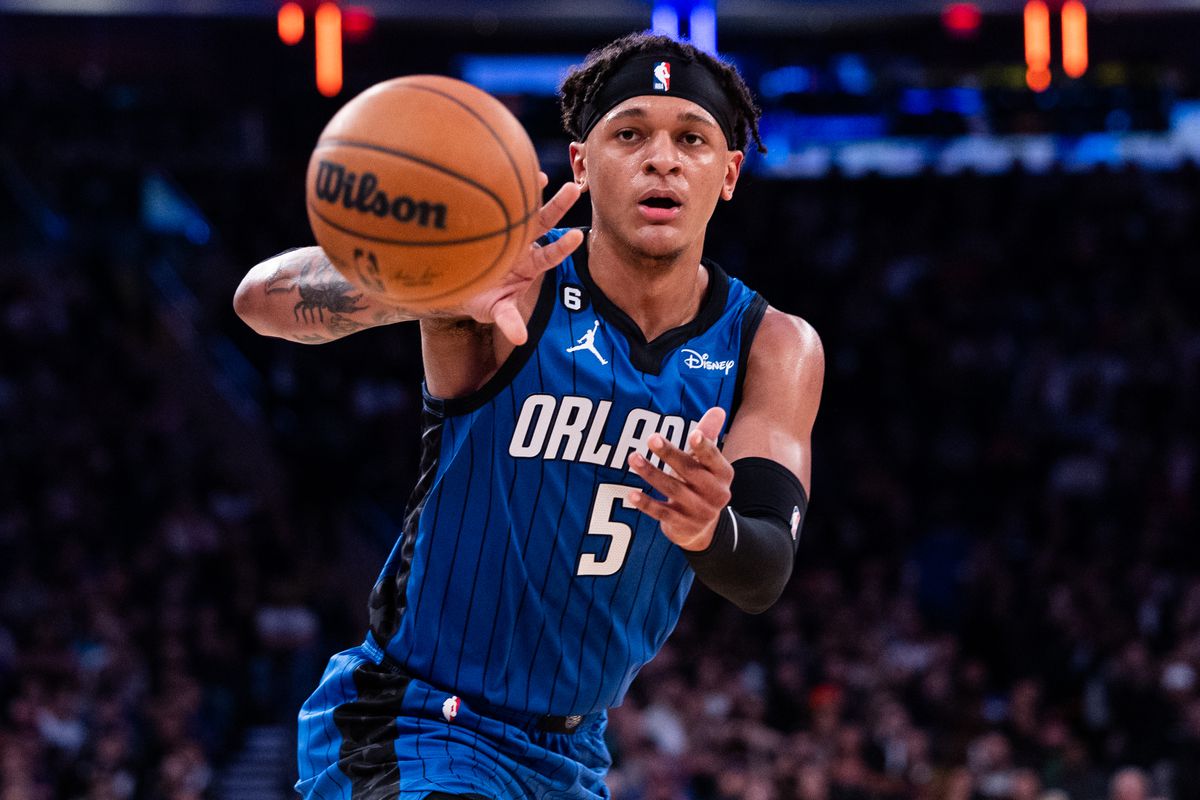 Part is 1 of the top 200 is done (200-101) and you can check it out HERE!
The NBA is about to start up again (or already has depending on when you read this) and it is time for me to rank the top 200 players in the league.
The NBA is super talented so although a player seems like a "top X" player I encourage you to think who in front of them is he better than.
A couple of things before we get started (PLEASE READ THESE BEFORE YOU GET MAD AT MY RANKINGS)…
These rankings are from the end of the 2022-23 season. No summer league, World Cup, Pro-Am, preseason, or other off-season basketball will be factored in. View these rankings as if it was June 12th (when the season ended).
Unlike ESPN or Bleacher Report these ARE NOT PROJECTIONS for next season instead rankings on who was the better player when the season ended.
Because these are not projections I do not include rookies because they were not in the NBA on June 12th (also putting rookies in rankings is just a complete guess).
So you may be wondering what the criteria is and the answer is it's everything. Stats, analytics, eye test, playoffs, durability, and the overall impact you have on a team.
That may sound like a daunting task but at the end of the day, the simple question is, Who is better at basketball? Who gives a team a better chance at winning? For these reasons I value playoff performances highly as a championship is the highest form of winning possible.
"A bag" or skillset is relatively irrelevant unless it helps a team win, so I judge it as so.
Lastly, positions matter less and less every year so instead of using my opinions for those I just listed them at the position they registered the most minutes at according to Basketball Reference (some may surprise you).
To check out last year's rankings CLICK HERE!
Honorable Mention
This is different than the honorable mentions that failed to make the list in Part 1. Normally I still rank players that are hurt but Lonzo Ball seems different. Reports make it unsure if he will ever play again which makes it hard to rank him. I hope he is back on the court soon but with so much uncertainty I can't rank him.
100-96
100. Devin Vassell, SG, San Antonio Spurs
99. Kevin Huerter, SG, Sacramento Kings
98. Kentavious Caldwell-Pope, SG, Denver Nuggets
97. Bogdan Bogdanovic, SG, Atlanta Hawks
96. Alex Caruso, PG, Chicago Bulls
A section full of guards and some similarish players. Devin Vassell was recently paid a maximum rookie scale extension (to the surprise of many). If you view the contract as a representation of the cap rather than a figure it is a much easier pill to swallow. Based on projection, this is what percentage of the cap Vassell should make the next 5 seasons.
2024-25: 20.7%
2025-26: 18.1%
2026-27: 17.3%
2027-28: 15.0%
2028-29: 15.3%
After seeing those numbers the contract makes a lot more sense. Although he only played 38 games, Vassell impressed last season and I expect to see that in a bigger sample size this season.
Expect Alex Caruso's name to be in trade talks a lot this season if the Bulls have another disappointing start. Caruso is one of the league's best guard defenders and is built to be a great playoff basketball player. Kentavious Caldwell-Pope rejuvenated his career playing alongside Nikola Jokic but he deserves credit for being a great, shooter, defender, and cutter en route to the Nuggets first title.
The Kings play a fast and efficient offense and Kevin Huerter is an important cog in that. Similar to Monk, Huerter offers a shooting threat alongside Fox and Sabonis that makes defenses choose where they want to be burned. Bogdan Bogdanovic has been a consistently good NBA starter for multiple years now and he fits well on a team with two ball-dominant guards. Bogdanovic shows up in the big games and has the shot-making ability to have a run when Young and Murray are out of the game.
95-91
95. Bruce Brown, SF, Indiana Pacers
94. Jalen Williams, SG, Oklahoma City Thunder
93. Nicolas Claxton, C, Brooklyn Nets
92. Scottie Barnes, SF, Toronto Raptors
91. Buddy Hield, SF, Indiana Pacers
The Pacers get a duo of players in this section with Buddy Hield and Bruce Brown. Hield is undoubtedly one of the best shooters in the NBA but without a contract extension, it seems his intention is to be traded. This makes sense as the Pacers improved their wing depth by adding NBA champion Bruce Brown and with the further development of Bennedict Mathurin. Any contender should look closely into the acquisition of Hield as he would provide value in any playoff series.
The Thunder shocked everyone when they selected Jalen Williams with the 12th pick in the 2022 NBA Draft. Even more surprisingly, Jalen Williams exceeded all expectations and comes in on these rankings as the 3rd highest-ranked rookie on these rankings. Williams may just be the biggest X factor in terms of the Thunder's season. SGA is a star but the Thunder need another heavy hitter to finally return to the playoffs.
Scottie Barnes had a disappointing sophomore season but that should not be confused with a bad season. Barnes has a bright NBA future but he needs to expand his offensive scoring abilities in order for him to be a future NBA star. Nicolas Claxton proved himself as one of the best defenders in the NBA last year and on a team full of rag-tag players he can put himself in an even higher tier with another big season.
90-86
90. Bojan Bogdanovic, PF, Detroit Pistons
89. Kyle Kuzma, PF, Washington Wizards
88. Walker Kessler, C, Utah Jazz
87. Clint Capela, C, Atlanta Hawks
86. Norman Powell, SG, Los Angeles Clippers
Norman Powell is one of the league's most underrated players averaging 17 PPG on 48% from the field and 40% from 3. Nowadays I don't even know what to think about the Clippers. The depth that once made them title favorites now seems to be gone and they may be one or two injuries away from missing the playoffs. If Kawhi or PG goes down throughout the season a big burden will be put on the shoulders of Powell to be a wing producer.
I have Kyle Kuzma a little lower here because although he scores at volume he is inefficient and a pretty poor defender. The Wizards appear to be entering a rebuild so although Kuzma just resigned he may not be there for the duration of his contract. Bojan Bogdanovic is similar and is a great veteran, tactical scorer. With the addition of Ausar Thompson and the return of Cade Cunningham, I am fascinated to see how rotations work out this season. Detroit's best five will be Morris-Cunningham-Thompson-Bogdanovic-Duren and I am hoping we see that look frequently.
Walker Kessler was the rookie shock of the year proving everyone wrong (I had him ranked in the 40s before the draft). Kessler is an elite defender already and the offense is much better than I anticipated. I don't anticipate the Jazz making the playoffs but seeing Kessler's fit next to the Jazz's other young players will be an interesting story to follow.
85-81
85. Kevon Looney, C, Golden State Warriors
84. Jalen Green, SG, Houston Rockets
83. Anfernee Simons, SG, Portland Trail Blazers
82. Cam Johnson, PF, Brooklyn Nets
81. Wendell Carter Jr., C, Orlando Magic
Jalen Green is a fantastic talent but he has yet to put it all together in a meaningful way. Last season Jalen Green averaged .034 Win Shares per 48 minutes which ranked 181st out of 190 qualified players. I still have confidence that Green can become a star but he has not yet done that and still has to have a real breakout before he can considered a top-50 player.
Anfernee Simons is a great athlete and a straight-up deadly shooter which means a lot in a playoff setting, buttttt his defense is what needs to get better in order for him to be a playoff-caliber player. Cam Johnson is already a playoff-caliber player and is exactly what any team wants from a role player. The analytics love Cam Johnson but he lacks the ability to take over a game that most players ahead of him have.
Hustle and rebounding are the two main Kevon Looney is ranked this high. Often overlooked among Golden State's stars, Looney is a pivotal piece for the Warriors and their title hopes. Boston fans remember very clearly that Looney outworked everyone in the pursuit of their 2022 NBA title.
80-76
80. Harrison Barnes, PF, Sacramento Kings
79. Josh Giddey, PF, Oklahoma City Thunder
78. Alperan Sengun, C, Houston Rockets
77. Cade Cunningham, PG, Detroit Pistons
76. Jordan Poole, PG, Washington Wizards
Is this Alperan Sengun's season? He has shown flashes and has the talent to take a big leap but is it time? Sengun is one of the best playmaking bigs in the NBA and has an excellent touch around the rim. There is a real conversation to be had about if he can survive defensively in a playoff series but I don't think Houston has to worry about that quite yet.
You know exactly what you are getting with Harrison Barnes and I think the Kings are okay with that. A good defender, connecting passer, and quality scorer, Barnes was a great connecting wing last season and deserves credit for their surprising season. Jordan Poole gets a fresh start in Washington and I think a lot of people have the same prediction. Poole will put up monster numbers this season with questionable efficiency as the Wizards struggle to find wins.
It is hard to find a ceiling for what Josh Giddey can be. A wing that passes like him is rare, and the half-court scoring abilities keep improving. At some point, the Oklahoma City Thunder will have to cash in some of their assets and with Giddey up for his extension first, Sam Presti will be put in a tough position. I may be giving Cade Cunningham too much credit as he barely played last season but I still think he is a super talent.
75-71
75. Jaden McDaniels, SF, Minnesota Timberwolves
74. Malcolm Brogdon, PG, Portland Trail Blazers
73. Tobias Harris, SF, Philadelphia 76ers
72. Marcus Smart, PG, Memphis Grizzlies
71. Paolo Banchero, PF, Orlando Magic
With Scoot, Simons, and Shaedon Sharpe on the Blazers, it seems hard to believe Malcolm Brogdon will be on the team for long. Brogdon is probably worth about a first-round pick on the trade market and he can provide real value to a contending team. A former teammate of Brogdon, Marcus Smart also has a change of scenery entering this season. Smart is a good addition for Memphis but he seemed to take a step down last season in Boston. In Ja Morant's absence, it will be important for Marcus Smart to not only be a great defender but also the team's point guard.
Paolo Banchero is going to be a legitimate star but I can't yet say he is a top 70 player. Last season he was able to do whatever he wanted and scored at volume but he also was a poor defender and not particularly efficient. I could see Paolo being a top 40 player in one year but he is not yet in that category. Tobias Harris is a very solid player but the problem with Harris is half the time you don't realize he is on the court. With Harden being Harden they will need Harris to have a big year for Philly to succeed.
Jaden McDaniels is the best forward defender in the NBA. This may seem like a stretch but his combination of athleticism and length makes him a nightmare for opposing wings. Offensively, McDaniels is a little more of a work in progress but he has gotten better every year. Fresh off a big contract extension I expect McDaniels to take a big offensive leap and be a big reason Minnesota is a playoff team.
70-66
70. Jonas Valanciunas, C, New Orleans Pelicans
69. OG Anunoby, SG, Toronto Raptors
68. Derrick White, SG, Boston Celtics
67. Miles Bridges, PF, Charlotte Hornets
66. Evan Mobley, PF, Cleveland Cavaliers
Miles Bridges did not play last season which has to drop him on the list but if we keep this completely basketball-related it is hard to deny his talent. The Hornets are top-heavy but they will have 5-6 good players this year which may be enough to make them a play-in team in the East. OG Anunoby seems to be untouchable no matter who is available which is interesting considering he has an expiring contract and has yet to make an all-star game. Clearly, Toronto thinks highly of OG so it will be fascinating to see how he plays this year.
Boston has shown their confidence in Derrick White moving on from Malcolm Brogdon and Marcus Smart and bringing in Jrue Holiday. White will be closing games for arguably the best team in basketball and I could not be more excited. White was incredibly underrated last season, he was one of the best guard defenders in the league and a very reliable offensive player. As the 5th wheel in Boston, it will be important that White is not the odd man out but instead just another star.
Evan Mobley seems to have superstar written all over him but he has yet to take the offensive step forward. Mobley is among the league's best defenders but on offense, he can be a liability next to Jarrett Allen. Mobley does not space the floor and isn't an initiator at this point. Jonas Valanciunas is a great regular season big but I worry that come playoff time he will be played off the floor for his lack of ability to switch on the perimeter or be a rim protector.
65-61
65. Myles Turner, C, Indiana Pacers
64. Chris Paul, PG, Golden State Warriors
63. Franz Wagner, SF, Orlando Magic
62. Tyrese Maxey, SG, Philadelphia 76ers
61. CJ McCollum, PG, New Orleans Pelicans
It seems everyone in basketball universally recognizes Myles Turner as a very good basketball player but yet he still might be overlooked. Turner is good around the rim, a good shot blocker, and can actually stretch the floor. Turner is a very capable starting NBA center and will anchor a team that I believe will be in the playoffs. Scoring 20+ PPG for 7 straight years is incredibly impressive and is the feat CJ McCollum has achieved. McCollum is being forced into a point guard role that he does not thrive in so any development from the Pelicans young guards would go a long way.
Tyrese Maxey is exciting and a massive piece for the Philadelphia 76ers. If Harden truly does not play in Philly the guard role will fall almost entirely on Tyrese Maxey's shoulders. With few assets on the team, Maxey is very important regardless of whether it is because of his development or because of what he is ultimately traded for. Franz Wagner is starting to get the general media coverage that he deserves and it is overdue. Currently, he is the best player from the 2021 NBA draft and he has a real chance to finish in the same spot.
Chris Paul in a Golden State Warriors uniform is going to be bizarre but how he fits in next to their hall of famers will be intriguing. In the last few years, CP3 has hardly played in a system with so much speed and movement as Golden State. At 38 years old, will Paul be able to adapt and still be a playoff-level contributor? My guess is yes, but every player meets Father Time at some point and CP3 is getting closer and closer.
60-56
60. Austin Reaves, SF, Los Angeles Lakers
59. Tyler Herro, SG, Miami Heat
58. Fred VanVleet, PG, Houston Rockets
57. Brook Lopez, C, Milwaukee Bucks
56. Khris Middleton, SF, Milwaukee Bucks
I don't believe I am overrating Austin Reaves here. Reaves was great to finish the season and was excellent in the playoffs for the Lakers. Reaves is the Lakers 3rd star and will play a big role in the journey for LeBron's 5th title. Fred VanVleet gives the Rockets a steady guard presence and a veteran for a locker room that seems to need it. Advanced numbers aren't a big fan of VanVleet but his 3 and D abilities are apparent and enough for him to crack the top 60.
Khris Middleton being ranked this high is operating off the assumption that he was getting his feet back last season and he is actually closer to the player he was two years ago. If this assumption is not true then Middleton falls down this list by a lot of spots. The Bucks are ready to go for the title yet again but they need Middleton near 100% to be able to compete with Denver, LA, and Boston.
Brook Lopez was one of the league's best defenders last year and he has totally changed the narrative of his career. Once an interior offensive threat, Lopez is now a floor-spacing shot blocker. Similar to Middleton, Lopez's health at 35 years old is important for Milwaukee because their defense is lacking without him.
Tyler Herro endured a summer of everyone trying to trade him just for him to come back to Miami. Herro is a talented half-court offensive player and although he has his flaws his ability to score still makes him a valuable asset. The Heat went on their run to the finals without Herro but I do not think that is replicable unless they have a healthy Tyler Herro for the postseason.
55-51
55. Nikola Vucevic, C, Chicago Bulls
54. Andrew Wiggins, SF, Golden State Warriors
53. Klay Thompson, SF, Golden State Warriors
52. Jerami Grant, PF, Portland Trail Blazers
51. DeAndre Ayton, C, Portland Trail Blazers
Klay Thompson recently said this will be the best season of his career and although I would be surprised if that is true I do expect him to return to something closer to his pre-injury self. His defense will never be the same because of his body but he is still an elite shooting threat and knows the Warriors system as well as anyone. Teammate Andrew Wiggins missed a lot of last season because of personal issues but he is still a great defender and connecting piece for the Warriors.
Jerami Grant got the BAG this offseason from Portland just before Dame demanded a trade and now he is owed $160 million over the next 4 years. I don't expect Grant to be in Portland long but while he is he should help show the younger players what it means to be a pro while he puts up big numbers. Nikola Vucevic is a top ten regular season big man but similar to other big men he is not a great defender and therefore is less effective in the playoffs.
DeAndre Ayton received his wish getting a much-needed change of scenery this summer in a trade to Portland. Ayton is a great offensive player but what does a team look like that has him as their primary or secondary option? Defensively, Ayton has trouble staying locked in but is one of the few centers in the NBA that is more than capable of switching out on the perimeter. I expect Scoot Henderson to make Ayton to look even better and for him to thrive on his new team.
50-46
50. Michael Porter Jr., SF, Denver Nuggets
49. Desmond Bane, SG, Memphis Grizzlies
48. Rudy Gobert, C, Minnesota Timberwolves
47. Jarrett Allen, C, Cleveland Cavaliers
46. Aaron Gordon, PF, Denver Nuggets
Aaron Gordon was the Thunder's X-Factor in the playoffs guarding Karl Anthony-Towns, Kevin Durant, LeBron James, and Jimmy Butler in four consecutive rounds. Gordon is the ultimate glue guy for Denver and plays a very similar role to what Draymond Green does with Golden State. Desmond Bane is one of the league's best shooters, a very good defender, and an extremely capable passer. This is why outside of Marcus Smart, he is the most important player for the Grizzlies while Ja is suspended.
Spacing is very important but shot blockers like Jarrett Allen and Rudy Gobert still have real value in the league. They hold value as shot blockers but they also hold value as rim deterrants which can anchor a whole offense. Their value in playoff series is a little more questionable but they are both top 50 basketball players in the world. Michael Porter Jr. is one of the best shotmakers in the NBA at 6'10 with a flame thrower of a jump shot. Playmaking is nonexistent but his impact is still felt with the spacing he causes.
45-41
45. Kristaps Porzingis, C, Boston Celtics
44. Bradley Beal, SG, Phoenix Suns
43. LaMelo Ball, PG, Charlotte Hornets
42. Mikal Bridges, SF, Brooklyn Nets
41. DeMar DeRozan, SF, Chicago Bulls
This is the section I am sure a lot of people disagree with but I encourage you to come back and read tomorrow's piece to see if you would put any of these guys ahead of them.
Kristaps Porzingis and his health will be the story of the Eastern Conference. With a healthy Porzingis, the Celtics are favorites in the East but without him, their chances drop dramatically. Porzingis is the rare shot-blocking and 3 player and is an easy top 50 player. DeMar DeRozan is entering his contract year and I believe it will end with him on a different team. Not a modern scorer by any means but DeRozan still manages to score just about whenever he wants.
If Mikal Bridges is your primary option then there is a ceiling for what your team can be but if he is your second or third offensive option you are in great shape. Bridges elevated his offensive game once he got to Brooklyn and I look forward to seeing what he can do with a full season. Bradley Beal holds a similar profile to DeRozan but in the last few years in Washington, he has been a poor defender and poor 3-point shooter. This will have to change in Phoenix, teams can not win operating solely off offense.
LaMelo Ball missed most of last season after I ranked him around this spot last year as well. Ball is a tremendous talent but the weight of the franchise is on him if he can right the shape in Charlotte. I wouldn't say it is fair to expect playoffs or even play in this season but strides need to be made in the right direction and it starts with LaMelo.
To Be Continued…
Check Part 1 out Here!
Check Part 3 out HERE!
Check Part 4 out HERE!