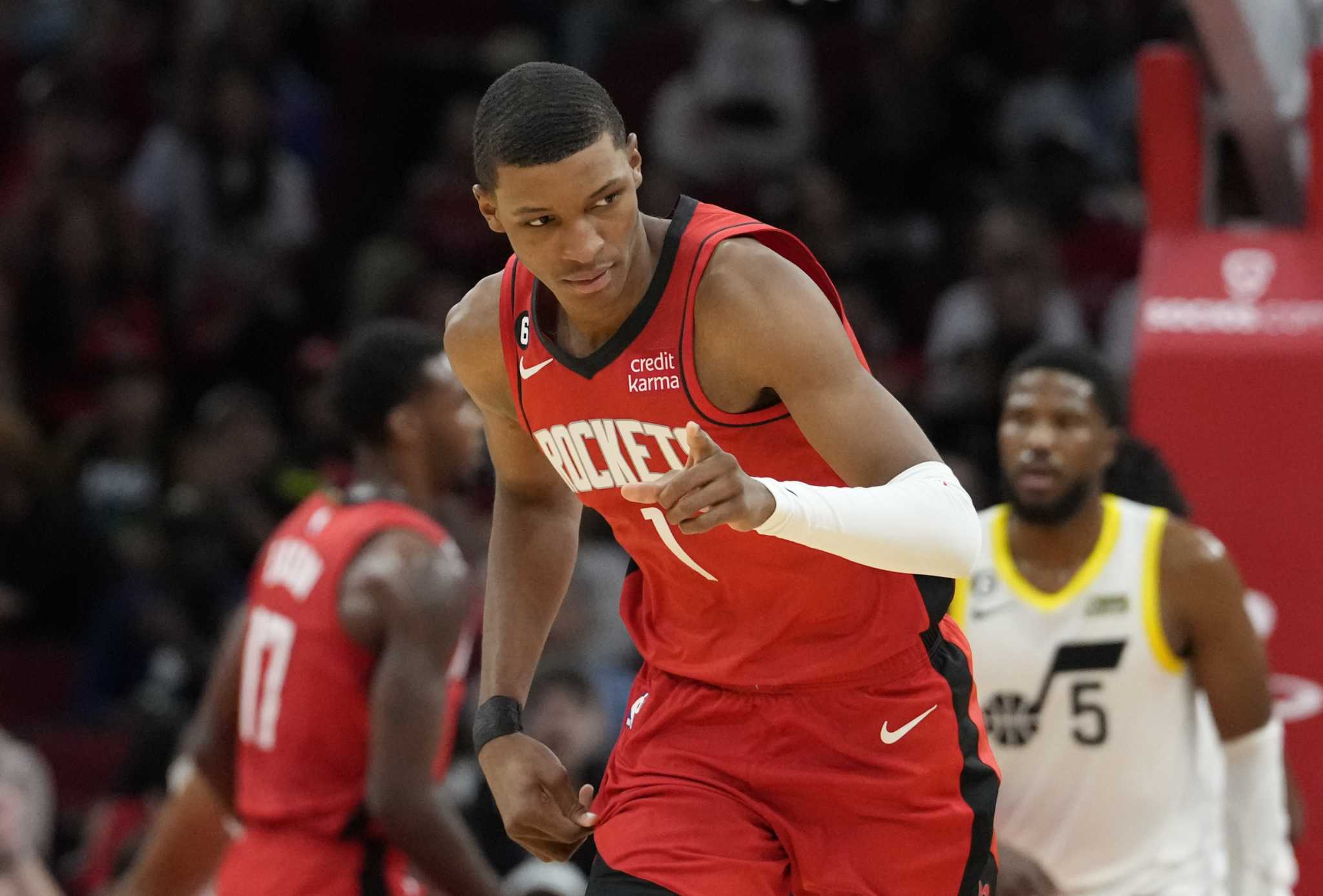 Time for the list that everyone loves but no one agrees with.
The NBA is about to start up again (or already has depending on when you read this) and it is time for me to rank the top 200 players in the league.
The NBA is super talented so although a player seems like a "top X" player I encourage you to think who in front of them is he better than.
A couple of things before we get started (PLEASE READ THESE BEFORE YOU GET MAD AT MY RANKINGS)…
These rankings are from the end of the 2022-23 season. No summer league, World Cup, Pro-Am, preseason, or other off-season basketball will be factored in. View these rankings as if it was June 12th (when the season ended).
Unlike ESPN or Bleacher Report these ARE NOT PROJECTIONS for next season instead rankings on who was the better player when the season ended.
Because these are not projections I do not include rookies because they were not in the NBA on June 12th (also putting rookies in rankings is just a complete guess).
So you may be wondering what the criteria is and the answer is it's everything. Stats, analytics, eye test, playoffs, durability, and the overall impact you have on a team.
That may sound like a daunting task but at the end of the day, the simple question is, Who is better at basketball? Who gives a team a better chance at winning? For these reasons I value playoff performances highly as a championship is the highest form of winning possible.
"A bag" or skillset is relatively irrelevant unless it helps a team win, so I judge it as so.
Lastly, positions matter less and less every year so instead of using my opinions for those I just listed them at the position they registered the most minutes at according to Basketball Reference (some may surprise you).
To check out last year's rankings CLICK HERE!
Honorable Mentions
Coby White, PG, Chicago Bulls
Matisse Thybulle, SG, Portland Trail Blazers
Lonnie Walker, SG, Brooklyn Nets
Robert Covington, PF, Los Angeles Clippers
Tari Eason, PF, Houston Rockets
Jaden Ivey, SG, Detroit Pistons
Georges Niang, PF, Cleveland Cavaliers
Paul Reed, C, Philadelphia 76ers
Payton Pritchard, PG, Boston Celtics
Jae Crowder, PF, Milwaukee Bucks
Dishonorable Mention
Kevin Porter Jr., PG, Free Agent (for the time being)
I think it is worth noting that KPJ was ranked 134th on my list before his latest incident. I am not here to be a morality judge but the problems that he has caused in my mind more than qualify him to fall 66 spots on the list and out of the rankings.
200-191
200. Shaedon Sharpe, SG, Portland Trail Blazers
199. Delon Wright, PG, Washington Wizards
198. Jonathon Isaac, PF, Orlando Magic
197. Jalen Suggs, SG, Orlando Magic
196. Cole Anthony, PG, Orlando Magic
195. Patrick Beverley, PG, Philadelphia 76ers
194. Quentin Grimes, SG, New York Knicks
193. Kevin Love, PF, Miami Heat
192. Dwight Powell, C, Dallas Mavericks
191. Maxi Kleber, PF, Dallas Mavericks
A trio of Magic players start off this list Jonathon Isaac, Jalen Suggs, and Cole Anthony. Anthony intrigues me the most heading into the 2023-24 season with the addition of point guard Anthony Black. Anthony's time in Orlando may be coming to a close soon but it is hard to discount that he has a role in the NBA and I anticipate he will continue to show up on the back half of this list for the foreseeable future.
Jalen Suggs is reaching a pivotal point in his career where he can establish himself as a backcourt member of the future or just another redundant piece. Jonathon Isaac is too talented not to call a top 200 player but his lack of durability keeps him close to the honorable mentions.
Shaedon Sharpe and Quentin Grimes are two names that I expect to be wayyy higher at this point next year. Grimes is already a contributor and a legitimate playoff team and his offensive role will only grow this season entering year 3. Everyone knows what Sharpe is capable of and now that the team is not prioritizing winning his opportunities will go up.
190-181
190. Doug McDermott, SF, San Antonio Spurs
189. TJ Warren, PF, Free Agent
188. Devonte' Graham, PG, San Antonio Spurs
187. Josh Green, SG, Dallas Mavericks
186. Mason Plumlee, C, Los Angeles Clippers
185. Nicolas Batum, PF, Los Angeles Clippers
184. De'Anthony Melton, SG, Philadelphia 76ers
183. Alec Burks, SG, Detroit Pistons
182. Josh Okogie, SG, Phoenix Suns
181. Torrey Craig, PF, Chicago Bulls
Currently an unsigned free agent TJ Warren still has enough scoring punch to provide value to a playoff team. Josh Green seems to be on the brink of a leap and Dallas could not need it anymore. The Mavericks desperately need a contributing wing this year and Josh Green's emergence could satisfy that need.
Victor Wembanyama is going to be a great NBA player but early in his career, it is important that he is surrounded by veterans who can both help the Spurs win games and help Wemby off the court. Doug McDermott and Devonte Graham satisfy that need. Both players have defensive limitations but are elite shooters who will play really well off of the gravity Vic creates.
Torrey Craig is going to get more minutes than people are expecting in Chicago this season. Craig is a phenomenal wing and forward defender and fills a need Chicago has (outside of a Patrick Williams emergence).
180-171
180. Isaiah Stewart, C, Detroit Pistons
179. PJ Tucker, PF, Philadelphia 76ers
178. KJ Martin, SF, Los Angeles Clippers
177. Jabari Smith Jr., PF, Houston Rockets
176. Jalen Duren, C, Detroit Pistons
175. Kyle Anderson, PF, Minnesota Timberwolves
174. TJ McConnell, PG, Indiana Pacers
173. Royce O'Neale, SF, Brooklyn Nets
172. Zach Collins, C, San Antonio Spurs
171. Daniel Gafford, C, Washington Wizards
A reminder that this ranking does not factor in summer league and is not a predictive list for next season. Now that I have restated that, it probably makes more sense why Jabari Smith is ranked where he is. Smith has a lot of NBA potential but his lack of defense and efficiency has him in the 170s (I expect him in the low 100s next season).
PJ Tucker is really good at playing his role but sometimes I just don't know how valuable his role is. A great forward defender and capable corner 3 shooter, Tucker's game is made for the playoffs but can he really close a game for a team with title aspirations? TJ McConnell also fits that description and if Indiana starts the season slowly a smart team will come calling.
Despite being young, Jalen Duren had a really productive rookie season in Detroit. Even with the crowded frontcourt, Duren's position in the rotation is secure for the future. Next to Cade and Ausar, Duren is a future top-100 player in the league.
170-161
170. Duncan Robinson, SF, Miami Heat
169. Kelly Oubre Jr., SG, Philadelphia 76ers
168. Grayson Allen, SG, Phoenix Suns
167. Keita Bates-Diop, PF, Phoenix Suns
166. Onyeka Okongwu, C, Atlanta Hawks
165. Saddiq Bey, SF, Atlanta Hawks
164. Joe Harris, SF, Brooklyn Nets
163. Ben Simmons, SG, Brooklyn Nets
162. Seth Curry, SG, Dallas Mavericks
161. Christian Braun, SG, Denver Nuggets
Ben Simmons is the real mystery man of this list. Pre-season hype has us to believe Simmons is back to his all-star level but I am skeptical. At his peak, Simmons was ranked 16th on my rankings and was one of the best two-way players in the NBA. If Simmons can get back to anywhere near that level the Nets will be better than expected this season.
Keita Bates-Diop and Grayson Allen offer the Suns some much-needed depth this season at the wing and forward position. Keita Bates-Diop will play substantial minutes this year and I would not be surprised to see him as one of the closers for the Suns come playoff time.
Christian Braun was an unsung hero for the Denver Nuggets throughout their championship run last playoffs. Despite being drafted 21st overall, Braun comes in as the 6th highest-ranked rookie on this list. The Nuggets have a clear draft strategy that prioritizes role players and upperclassmen instead of potential.
160-151
160. Kenrich Williams, PF, Oklahoma City Thunder
159. Isaiah Joe, SG, Oklahoma City Thunder
158. Brandon Clarke, PF, Memphis Grizzlies
157. Landry Shamet, SG, Washington Wizards
156. Gabe Vincent, PG, Los Angeles Lakers
155. Gordon Hayward, SF, Charlotte Hornets
154. Markelle Fultz, PG, Orlando Magic
153. Monte Morris, PG, Detroit Pistons
152. Precious Achiuwa, C, Toronto Raptors
151. Jusuf Nurkic, C, Phoenix Suns
The Suns opted for depth-dealing DeAndre Ayton in order to get Jusuf Nukic and other role players but I am not so sure it was a smart move. Nurkic is a good half-court offensive player but I am not completely sold on his defensive abilities. Because of their lack of frontcourt depth the Suns most likely will have to play a lot of small ball lineups next season.
Gordon Hayward is still a quality player but his body and age are catching up to him every year he plays. Hayward is not the same defender he once was and his overall impact is much lower. In this phase of their roster construction, the Hornets may look to move on from Hayward and his large contract.
All 30 teams in the NBA would take Monte Morris on their team if given the opportunity. A true point guard who controls the game and turns the ball over very little, Morris is the prototypical backup point guard. With Cade Cunningham and Jaden Ivey already on the team, I am curious to see how Morris fits into Detroit.
150-141
150. Max Strus, SF, Cleveland Cavaliers
149. Isaiah Hartenstein, C, New York Knicks
148. Obi Toppin, PF, Indiana Pacers
147. Larry Nance Jr., C, New Orleans Pelicans
146. Christian Wood, C, Los Angeles Lakers
145. Jarred Vanderbilt, PF. Los Angeles Lakers
144. Chris Boucher, SF, Toronto Raptors
143. Tim Hardaway Jr., SF, Dallas Mavericks
142. Ivica Zubac, C, Los Angeles Clippers
141. Naz Reid, C, Minnesota Timberwolves
The Lakers had a great offseason but I would not say that is because they signed Christian Wood. Wood put up all the stats you would like but is a major defensive liability and lacks the overall effort desired from a playoff contributor. Come playoff time the Lakers will opt for more versatile players like Jarred Vanderbilt to fill out the rotation.
Max Strus is the prototypical Miami Heat player so it will be fascinating to see him play for another team. The Cavs have longed for a wing to play next to Garland and Mitchell and Strus may just fit that. Obi Toppin gets a change of scenery heading to Indiana. Tyrese Haliburton is one of the best table setters in the NBA and with Toppin's athleticism, he will thrive as a cutter and lob threat.
Isaiah Hartenstein is a very good basketball player and I hope he is given an opportunity to be a starting NBA center sometime in the near future. Mitchell Robinson is a better basketball player but a team would love to have Hartenstein's combination of efficiency, defense, and playmaking at the center position.
140-131
140. Lugentz Dort, SF, Oklahoma City Thunder
139. Eric Gordon, SG, Phoenix Suns
138. Kelly Olynyk, C, Utah Jazz
137. Luke Kennard, SG, Memphis Grizzlies
136. Tyus Jones, PG, Washington Wizards
135. Steven Adams, C, Memphis Grizzlies
134. Dillon Brooks, SF, Houston Rockets
133. Donte DiVincenzo, SG, New York Knicks
132. Collin Sexton, PG, Utah Jazz
131. Dennis Schroder, PG, Toronto Raptors
Tyus Jones was one of the league's most trustworthy backup point guards last season and it appears he has gotten the upgrade to the starting position in Washington. I am psyched to see how he meshes with Kuzma and Poole and what exactly a Tyus Jones-run team looks like.
Often overlooked but Luke Kennard is one of the most overlooked shooters in the NBA. With Ja's 25-game suspension, I expect Kennard to close games in Memphis to open the season. I wrote these rankings before Steven Adams's season-ending injury so his ranking will stay. Here are my thoughts before the injury.
In all honesty, there is a good chance I am underrating Steven Adams because his complete impact does not show up in the stat sheet. Solid all around, Adams is a rock for the team on and off the court and a pivotal decider in Memphis's season.
Dillon Brooks was one of the stories of the offseason securing 80 million from the Rockets on a four-year contract. Although that is an overpay in a vacuum, Brooks provides the defense and professionalism that a young Rockets team needs. I am not including FIBA World Cup play into this ranking and for that reason Dennis Schroder is not ranked higher. Next season Toronto will be interesting with Siakam and Anunoby on expiring contracts, the signings of Dennis Schroder and Jakob Poeltl make the situation all the more intriguing.
130-121
130. Caleb Martin, SF, Miami Heat
129. Patrick Williams, PF, Chicago Bulls
128. Gary Payton II, SG, Golden State Warriors
127. D'Angelo Russell, PG, Los Angeles Lakers
126. PJ Washington, PF, Charlotte Hornets
125. Herb Jones, PF, New Orleans Pelicans
124. Rui Hachimura, PF, Los Angeles Lakers
123. Keegan Murray, SF, Sacramento Kings
122. Terance Mann, PF, Los Angeles Clippers
121. Terry Rozier, PG, Charlotte Hornets
It may shock some people to see D'Angelo Russell ranked as low as I have him here but I think he generally has a low impact on the game. The counting stats look good but his defense is very poor and he is not an above-average guard playmaker. Russell has stated that he hopes to have a Derrick White-like impact this season and if that is true he will leap up these rankings.
Honestly can't remember a damn near untouchable player being ranked in the 100s but it seems Terrance Mann is that. I don't think that James Harden is the solution to the Clippers problems but it is funny that Mann is the deal breaker in that. I have and will always be a Herb Jones fan and hope that the Pelicans can make a run this year so they can showcase his special defensive abilities.
Caleb Martin was one of the stories of the playoffs as an emerging starter for an Eastern Conference starter. Although I don't think Martin will continue that success I do think he is a legitimate NBA starter. PJ Washington is such a great theoretical small ball 5 but I bet we hardly get to see that this year in Charlotte. Personally, I was hoping that an offensive-savvy team such as Sacramento would sign him but I hope there is a breakout in Charlotte.
120-111
120. Caris LeVert, SG, Cleveland Cavaliers
119. Kyle Lowry, PG, Miami Heart
118. John Collins, PF, Utah Jazz
117. Dorian Finney-Smith, SF, Brooklyn Nets
116. Grant Williams, PF, Dallas Mavericks
115. Immanuel Quickley, SG, New York Knicks
114. Russell Westbrook, PG, Los Angeles Clippers
113. Mike Conley, PG, Minnesota Timberwolves
112. Mitchell Robinson, C, New York Knicks
111. Robert Williams, C, Portland Trail Blazers
Russell Westbrook actually moved up my rankings about 15 spots despite his rough start to the season. I am not a fan of Westbrook defensively or in the clutch but he still gives 110% and is a sneaky good rebounder. John Collins gets a fresh start in Utah joining a team that could go in any direction this season. With Kessler, Olynyk, Hendricks, and Markkanen on the roster, I am curious to see how Collins fits into the rotation.
Grant Williams was a great add for Dallas but I believe they will get tired of him about a year from now. Williams gives Dallas a defense that they lack and isn't a bum offensively. If the Knicks had a less crowded backcourt I would expect an Immanuel Quickley breakout season but I am not sure that is in the cards just yet.
Is Robert Williams underrated or overrated? The answer depends on the perspective you are coming from. Williams is a talented young big with good upside but he has also not shown he can stay on the floor and the sample size is big enough that I am not sure it will change. Portland should keep him for the time being and see how he can fit next to Ayton but don't be shocked if the Time Lord is elsewhere in a year.
110-101
110. De'Andre Hunter, SF, Atlanta Hawks
109. Malik Monk, SG, Sacramento Kings
108. Trey Murphy III, SF, New Orleans Pelicans
107. Spencer Dinwiddie, PG, Brooklyn Nets
106. Jakob Poeltl, C, Toronto Raptors
105. Al Horford, C, Boston Celtics
104. Bobby Portis, PF, Milwaukee Bucks
103. Bennedict Mathurin, SG, Indiana Pacers
102. Jordan Clarkson, SG, Utah Jazz
101. Keldon Johnson, SF, San Antonio Spurs
I am guessing many are shocked that Bennedict Mathurin is not in the top 100 but I am not sold purely on raw stats. Mathurin will be a great NBA player but if he played on a playoff team in June I am not confident his impact would be the same. With that being said next year he could easily be a top 75 player in the NBA.
Spencer Dinwiddie is underrated in a general sense but I still wouldn't want him as a starting guard on a playoff team. Dinwiddie thrives in isolation and has the confidence to win you a couple of regular-season games (and maybe lose some). Malik Monk is just the epitome of a fun basketball player. A great shooter, a fluid off-ball player, and a big-moment guy, Monk is exactly what the Kings need in the half-court come playoff time.
Mr. Potential himself Trey Murphy suffered an injury that will keep him out at the beginning of the season. I am not against the Trey Murphy potential notion but I would like for him to kick it into another gear in order for me to think there is an all-star upside. Speaking of ready for a leap, at some point De'Andre Hunter has to establish himself as a starting-level NBA player right? The flashes are there but at 25 the ceiling keeps getting lower.
To Be Continued…