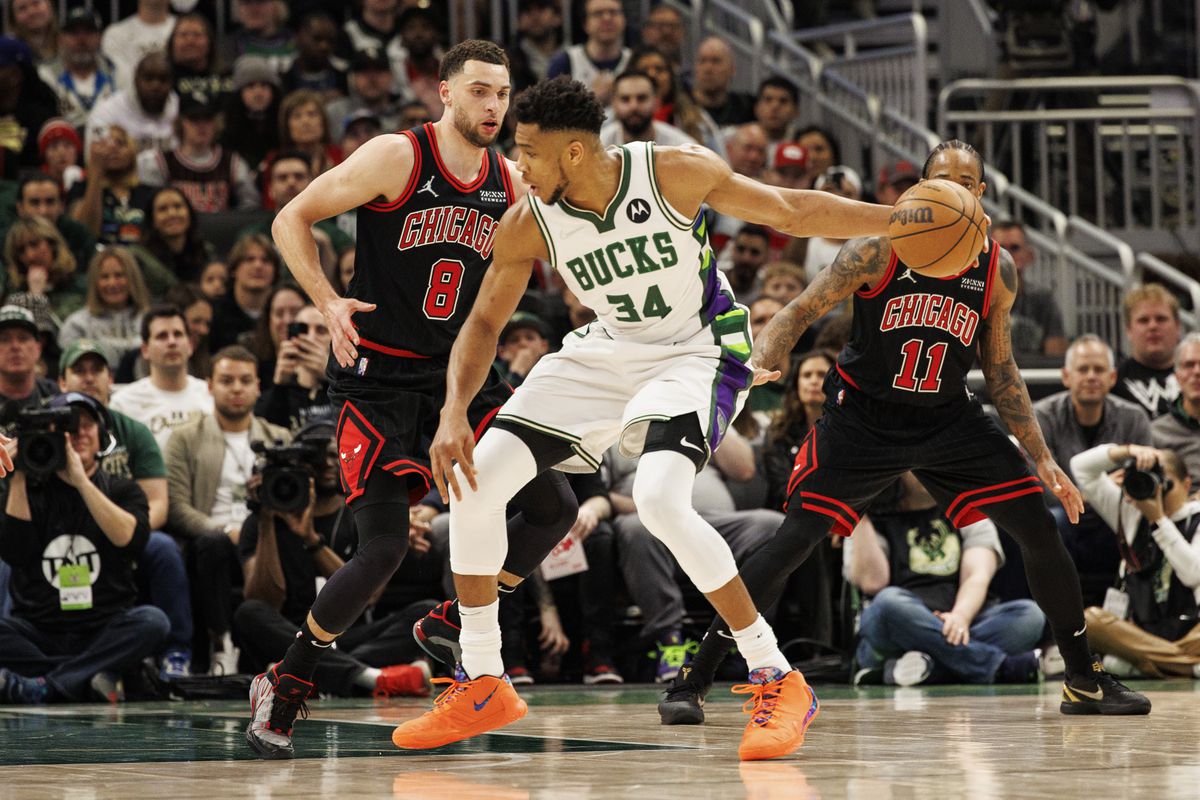 After addressing the NBA teams with the best home records, it was only appropriate to analyze those on the other side of the coin. As we know, home-court advantage has an enormous impact on teams' overall performance, making it difficult for opposing teams to win while on the road. Three groups have stood out for their outstanding performance in away games this season. Will they be able to maintain this good pace for the postseason?
Honorable Mention: Sacramento Kings.
Away Record: 15-12
The Kings, despite being 6th place in away games won, are the top-ranked Western Conference team on the list. The group starts to look stronger than ever ahead of the start of the playoffs. They can definitely clinch a high seed within their conference, which will allow them to have complete control of the series due to this better execution when playing away matches against teams in the west.
3. Milwaukee Bucks.
Away Record: 16-12
The Bucks are arguably in their best moment in the 22-23 season. With ten games won in a row, they have been able to stay consistent as the regular season progresses. They are the only team on the best home-winning record list as well. It all indicates the Bucks will match up against either the 7th or 8th seed in the East, which will grant an enormous advantage to advance in the postseason.
2. Philadelphia 76ers
Away Record: 15-11
Similarly, the 76ers are having a fruitful winning streak so far. They are one of the few teams that have managed to stay among the top 5 seeds in the Eastern Conference over the last SIX seasons, and this year will not be the exception. The group is consolidating as one of the main contenders to win the title this year, as every single player finally started to understand the role in which they contribute the most to the team.
1. Boston Celtics
Away Record: 18-9
The Celtics are simply one step ahead of the entire NBA right now in terms of stats (and performance) as a group. Not only have they stated their dominance with 18 Wins and 9 Losses while playing on the road, but they have also shown indisputable superiority against same-division teams, such as the Nets, Cavaliers, and, shockingly, both Bucks and 76ers. They have a record of 8-1 against these teams, which translates into them being the absolute favorite to clinch the first seed in the Eastern Conference thus far.
It is incredibly interesting to see how these teams perform while visiting other NBA arenas. But more importantly, we got to see the slight disparity between the Eastern and Western Conferences, which shows how different the dynamic is between these two, especially now, due to the recent trade window that ended on Feb. 9th. We could not be more excited for the start of postseason basketball.
Text Sources: www.nba.com, www.basketball-reference.com, www.statmuse.com