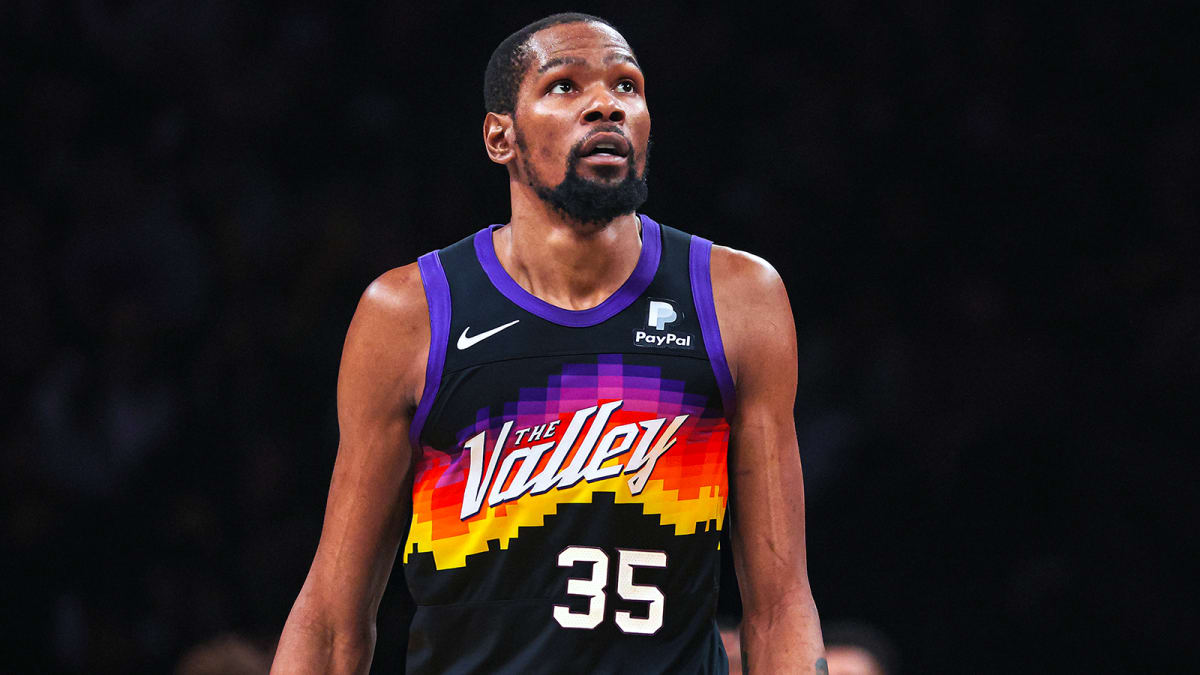 With the recent trade deadline among all organizations in the NBA that ended on Feb. 9th, the entire league's panorama shifted dramatically ahead of the start of the playoffs. As we all know, the most high-profile trades involved Kyrie Irving, who left the Nets for the Dallas Mavericks, and Kevin Durant, who will suit up for the Phoenix Suns. However, the Durant trade was, without a doubt, the most unexpected out of the two. Regardless of his reasons, we need to ask the following question: Is Kevin Durant just what the Suns need? Let us analyze his fit.
Durant's Arrival + Contributions.
Despite having a relatively rocky season due to injuries, KD is still one of the best players in the world and undoubtedly the most reputable offensive player in the entire NBA. Therefore, it is no secret that his addition to the suns will bring massive improvements predominantly offensively. Durant averaged 29.7 Points, 6.7 Rebounds, and 5.3 Assists this season prior to his injury. He is expected to return after the All-Star break, in late February/Early March, just in time for the postseason.
Additionally, Chris Paul and Devin Booker (among the best players in the league) fit Durant's style very well on paper. Ultimately, it will all boil down to how the Suns manage team chemistry, as each member of this new "Big Three" will have to give in to create an all-around, strong bond across the board. A much-needed trade.
What did the Suns Lose?
Even though KD's trade brought a lot of improvements to the table, it also came with some disadvantages that could become a problem if not addressed. First and foremost, the Suns had to let go of three important players on their roster: Cam Johnson, Jae Crowder, and Mikal Bridges. While these three were not "franchise players" by any means, their contribution to the Valley team will be extremely difficult to replace, especially defensively.
Despite Durant averaging nearly the same points as all three COMBINED, the issue comes on the other side of the court. Crowder and Bridges were great defensive pieces, with the latter being one of the best frontcourt defenders in the NBA. Since they also traded their unprotected 2023, 2025, 2027, and 2029 first-round draft picks, this can only mean one thing: the Suns want to win NOW. If they fail to do so, they would have jeopardized their future as a team for nothing in return.
Conclusions.
To sum up, this was a risky yet attractive trade by the Suns. If executed correctly, their team will be the front-runner to win the title, with the best starting five in the NBA. However, the entire organization needs to be extremely cautious in handling its assets, knowing they need to win immediately. We are optimistic and eager to see Durant thrive with his new team. The race for the title is now more exciting than ever.
Text sources: nba.com, statmuse.com, basketball-reference.com