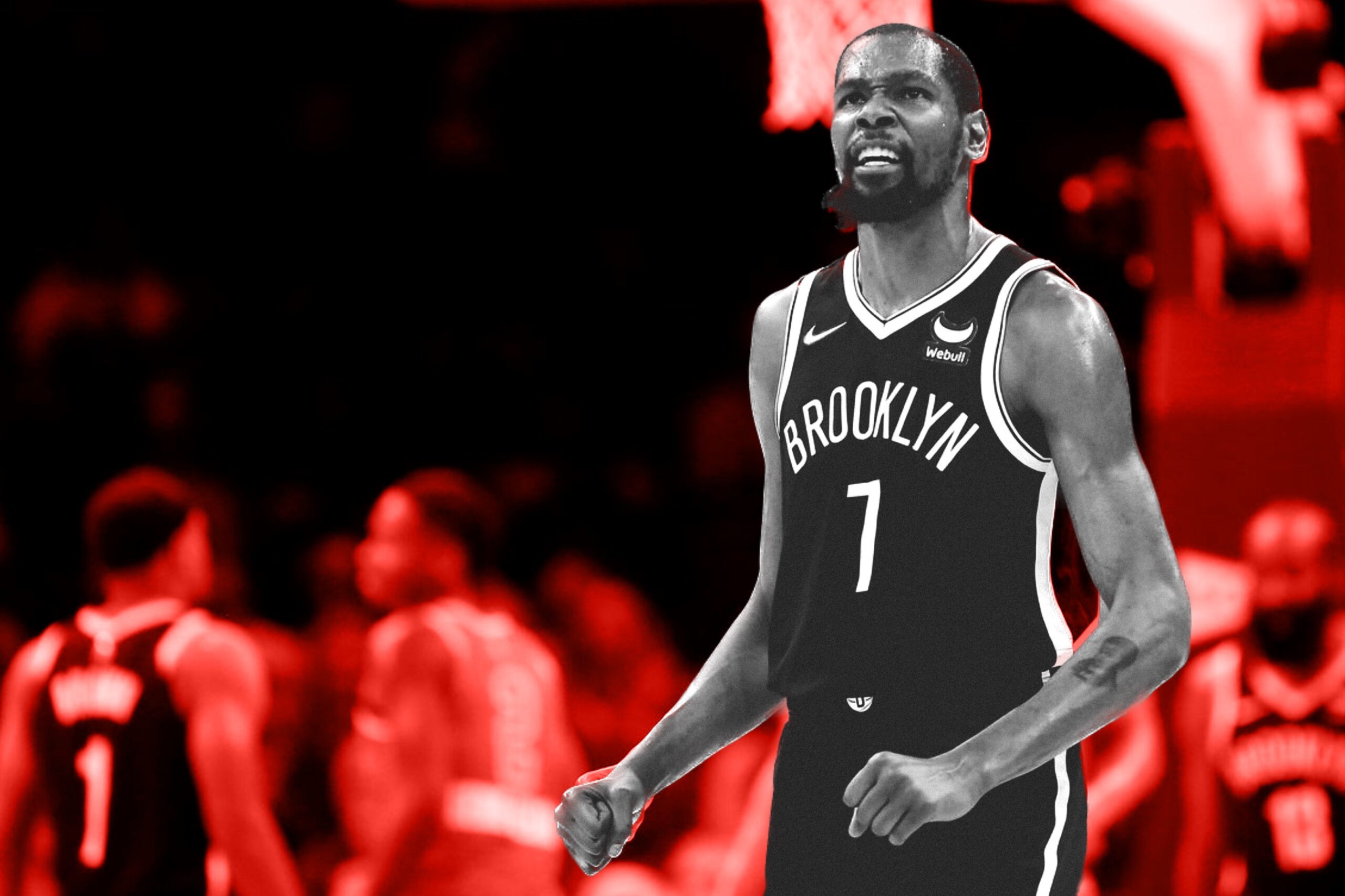 Just a few days after the NBA Trade Deadline has passed, it's important to take a look at the winners and losers of the deadline. One of the wildest trade deadlines in sports history was highlighted by a few huge names being moved around, but in this article, we'll take a look at some of the smaller moves that will make a more significant impact down the line.
The Losers
Brooklyn Nets
Within a three-year span, the Brooklyn Nets traded away Kyrie Irving, James Harden, and Kevin Durant. The most noticeable of their returns are Mikal Bridges and Ben Simmons. Two staples of their current team. However, the reason I have Brooklyn on here is not because of the fact that they traded away both Irving and Durant but because they could not trade away Ben Simmons. Let's face it, the Irving-Durant duo was not going to take down Milwaukee or Boston, so it may as well have been time to jump ship. But in this fire sale, the Brooklyn Nets still could not find a suitor for Simmons. The guard is set to make over 112 million dollars for the next three years, a player who I'm not sure is worth 12 million dollars a year. 
Charlotte Hornets
The Hornets were sellers for this deadline. Charlotte currently holds the 14th seed and are only one game ahead of 15th place Detroit. Though the team only made two moves at the deadline, I have them as losers because of the moves they didn't make. Much like Brooklyn, the Hornets have a few roster members who are better off in a place where their hefty contracts can have a purpose. A few of those are Gordon Hayward, Terry Rozier, and Kelly Oubre Jr., all of which I expected to have moved to a playoff-caliber team at the deadline.
The team destined for the lottery sold high on Mason Plumlee and traded away a solid role-player in Jaden McDaniels but seemed to just be investing in their future by obtaining three second rounds picks for the two. Their moves were somewhat questionable, and the odd future of the franchise has them as losers of the deadline. 
Toronto Raptors
The Raptors were a team that just about everyone in the league was keeping an eye on. Much like Charlotte, they seemed as if they were going to be big-time sellers. With players like Fred Vanvleet, Siakam, and O.G. on their way out. However, none of those pieces were moved. In fact, it seemed as if the Raptors were looking to get better.
They brought back Jakob Poeltl, a man highly wanted by contenders, and traded away a first-rounder with a pair of seconds for the big man. Toronto is one game ahead of Chicago for the 10th seed, but make no mistake, this Toronto team has the talent to bring a first-round series to seven games. However, it does not seem as if their stars are happy up north, which is why I have Toronto as the biggest losers of the deadline.
Ja Morant
"I'm fine in the West" – Ja Morant.
Oh boy, did he regret saying that. Just about every team in the west got better at this deadline, with two of the Grizzlies' biggest competition adding all-star starters. The Grizzlies had the opportunity to add an all-star capable player like an OG Anunoby or Pascal Siakam but were unable to. Memphis will now ride out the season in hopes of continuing their greatness led by none other than Morant himself. 
The Winners
Phoenix Suns
Need I say more? The Suns may have just made the most significant trade in NBA history. By acquiring a top 20 player all-time in Kevin Durant, the Suns just skyrocketed their chances of winning the NBA Finals. Giving up the twin pairing of Cameron Johnson and Mikal Bridges, along with a boatload of picks, may be hard for some Phoenix fans to digest, but this is an all-in type move.
Their small moves of getting rid of Jae Crowder and bringing in guys like Darius Bazley and Terrence Ross are moves that will help this Suns team win their first championship.
Los Angeles Clippers
The Los Angeles Clippers are my winners of the trade deadline. Yes, I said that. Even though the Clippers didn't add a player along the lines of Durant or even Irving, they bolstered their bench and deepened an already deep squad. Bringing in veterans like Eric Gordon and Mason Plumlee, who are players that will help make a deep playoff run.
Not to mention the Clippers have the potential to flip their guard play upside down. They got rid of Reggie Jackson and John Wall, two stalemates of the roster, while adding Bones Hyland (a personal favorite) and potentially Russell Westbrook on the buyout market. 
Boston Celtics
The Celtics made one of the more underrated moves of the deadline. The Celtics gave up two second-round picks and Justin Jackson for Mike Muscala. Muscala is a player that fits the mold perfectly for Boston.
The leaders of the east add a player in Muscala who is shooting just about 40% from three. The Celtics were in need of a rim-protecting big man who could come off the bench and a player capable of spreading the floor. Luckily for Brad Stevens, Muscala fits both of those roles and joins a team hoping to make another finals run.
Dallas Mavericks
The best backcourt in the league is now in Dallas, Texas. Mark Cuban went all in and acquired the controversial Dukie from Brooklyn. Kyrie Irving has looked fantastic in his first few games played for the Mavericks, where he has averaged just under 26 points, seven assists, and five rebounds. This move helps one man more than any, and that would be Luka Doncic.
The Mavericks have been struggling without Doncic, and this move brings in a player that can fill the role of Doncic when the Serbian star needs a breather. This is a big-time gamble for Dallas, with Irving being a notorious locker room cancer and having a contract that expires this summer.
James Harden
Harden was right. Although that pains me to admit, Harden was right. Asking for a trade out of Brooklyn and forcing his way to Philadelphia was the best move for Harden. This became evident when Brooklyn shipped out their two stars in Irving and Durant.
Harden's most prominent threats to the top of the East are the Milwaukee Bucks and Boston Celtics. With Embiid playing at an MVP level, I predict Philly to make a run at the first seed and help prove why Harden made the right decision in the end.