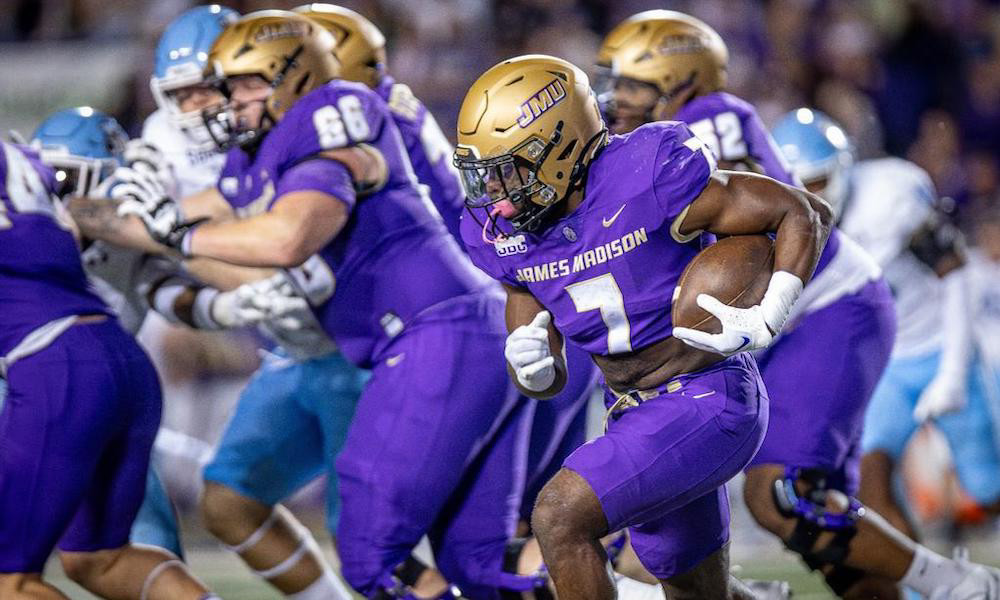 Happy Friday, sports fans, and welcome on back to In Other News. We have a bit to catch up on.
If you've been living under a rock (or just don't follow college football), then you might not know James Madison University, and the controversy that is surrounding their football program as of late.
In their second season in the FBS, the Dukes are a perfect 10-0 on the season. For any other D1 team in the country, this would mean playoff rankings, NY6 bowl certainty, and bright days ahead for the program.
The problem lies with with the NCAA rules that state a team that has just been moved up to the D1 level must serve a two year bowl game buffer period. Stupid. I know.
The school tried to appeal this rule to the NCAA, but was denied due to the fact that they knew those were the terms when they joined the division.
College football fans everywhere are outraged.
Is Cincinnati's Run Joever?
The Bengals suffered an excruciating and tolling 20-34 loss at the hands of the Baltimore Ravens, and folks, this one was a rough watch.
The story of this one? Injuries. Injuries, injuries, injuries. It seemed like every play there was someone going down somewhere on the field.
With Burrow going down with a wrist injury, it might be time for Panic! at the Jungle. They're dead last in the AFC North and have quite the upcoming schedule.
Buckle up folks because this leads us right into the Memes of the Night.
And finally,
Boston College has the Most Obvious Targeting Call of All Time
Targeting is one of the most decisive calls in all of sports. Seemingly a call that will have one person screaming that it's the most egregious play they've ever witnessed, and one person screaming they miss the old days where you could snap someone's neck and that was just the way the game was played.
However, in Pitt's Thursday night victory over Boston College, there was a targeting call that had the whole world scratching their head and asking one question. "Is that the easiest targeting call of all time"?
Take a look:
Absolute madness. Borderline assault?
Going forward we wont have multiple Memes of the Night segments, but some of these tweets are too funny not to be acknowledged…
Well reader, that's all I have for you today. Come on back on Monday to catch another edition of In Other News. As always, try to have yourself a good day, and in this case, a good weekend.