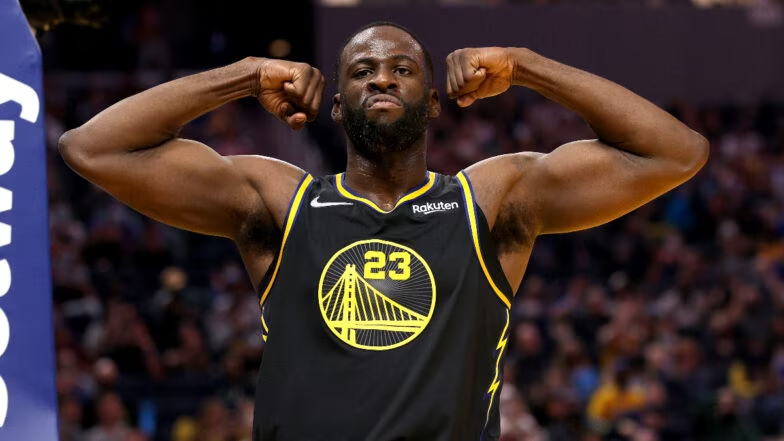 Top of the mornin' reader. Today's date is Wednesday, November 15th and we've got some head-scratching events to talk about right here on In Other News.
Draymond to the…. MMA?
In a match last night between the Warriors vs the Timberwolves, news broke mid day that Curry would be out while dealing with a sprained right knee.
What did that mean for the Warriors? Their other veteran leaders in Klay Thompson and Draymond Green would have to step up to help them get passed a young and hungry Timberwolves team; and boy did they.
Well, they did… For about 115 seconds before a jersey tugging match between Klay Thompson and Jaden McDaniels broke out at mid court. Just your typical NBA on court scuffle until… What's this??
DRAYMOND FROM THE TOP ROPE! Take a look:
This brings us to my new favorite segment, Memes of the Night:
And finally:
KU and Kentucky go to WAR
What a game. #1 Ranked KU went to Lexington with one goal in mind. Stay alive and beat a top 25 team. They checked off both of those boxes last night in what was an epic come from behind victory.
POTG: Hunter Dickinson
Dickinson's first big game as a Jayhawk proved fruitful as he has a MEAN 20-20 game. Paired with a good scoring outing from Dajuan Harris Jr. and a TRIPPLE DOUBLE from Kevin McCullar Jr., this was an all around good W for the Jayhawks.
For Kentucky, got to give a lot of credit to Antonio Reeves and Rob Dillingham.
Top 4 Movement for the College Football Playoff
Not really a surprise here. Georgia blows the wheels off of a top 10 team which adds the resume portion to the committee's thoughts on the Bulldogs.
One thing we've learned from this committee this year is that resume is really important. Resume is the only reason that Ohio State was #1 over the last two weeks with their ranked wins over Notre Dame and Penn State.
The stage for the top 4 is set: If they win out, they're in. Looks like Ohio State Michigan will once again be an 11-0 top 4 matchup, so mark your calendars, get your popcorn, and get a nice comfy seat to sit in, because this is going to be a legendary matchup.
Well reader, that concludes today's In Other News. Hope to see you right back here tomorrow, try to have yourself a good day, and I will speak with you all tomorrow.