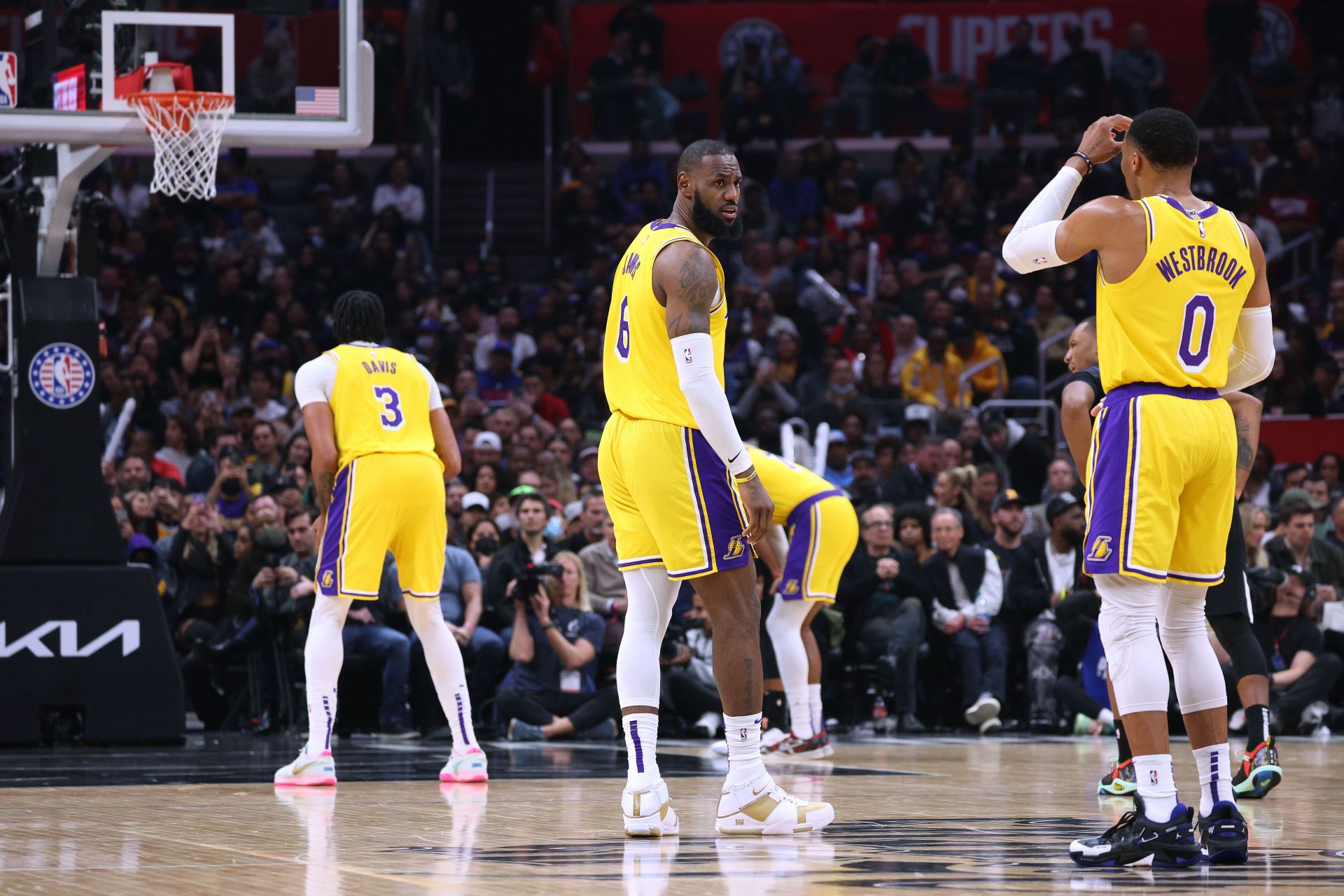 With eleven games in the 2022-2023 NBA season, the Lakers have arguably been one of the most disappointing teams of the entire league, with just two wins and nine losses so far. On paper, they are a much stronger team than last season, which makes us wonder why they are having this losing streak, and whether or not they can bounce back and return to playoff contention at some point later this season.
Roster
Even though the new season has barely started, we have not yet seen consistency in their roster. This is even more noticeable on the offensive side of the court, as they have not been able to maintain an effective shooting percentage, with most of their players shooting under 49%. However, this is a relatively easy issue to address, as they have undeniable talent, which can help achieve efficacy and chemistry when playing together.
Westbrook
Despite the fact Westbrook is a part of the last point, he deserves an entire unit for himself. He is, without a doubt, the key to the team's future. Russell has yet to demonstrate a top-notch level of basketball with the Lakers. Not only has he been ineffective in shooting, but he has also struggled to maintain a healthy relationship with his team. However, his game has vastly improved over the last few games compared to the very beginning of the season! It is safe to say he is a once-in-a-lifetime player, and his game seems negatively impacted by indirect factors. Provided he can focus entirely on his improvement with the team, they can significantly increase their chances of making a playoff run.
Anthony Davis
Yet another essential piece for the team, Anthony Davis's well-being will be paramount for their performance and advancement in the season. He is arguably the best defensive player on the Lakers, who can compete against other similar players, especially in the painted area. Surprisingly, his performance has not disappointed thus far. He has delivered his unique style and highly effective performance throughout these last games, with 23.0 points, 10.2 rebounds, and 2.5 assists per game. His future with the team ultimately boils down to him staying healthy and avoiding any injuries, as those have been his biggest hindrance in the past, preventing him from being present at decisive moments.
Free Throw Percentage
Aside from shooting effectiveness, the Lakers lack free throws made. These shots are of prime importance in deciding who wins the game, especially in more physical, contested matches. They don't really count on a player whose specialty is this kind of shot, with the starting five averaging only a 75.2 free throw percentage. Even if this inefficacy seems like a minor detail, they need to resolve this situation as soon as possible.
Conclusion
In conclusion, if the Los Angeles team managed to fix most of their current issues within the team, they would be able to clinch a top 4-5 seed with relative ease, ending the season with high hopes of making a fruitful playoff run. However, if they fail to address their problems, they will definitely struggle to clinch a playoff spot or even a play-in position.
Text sources: nba.com, basketball-reference.com