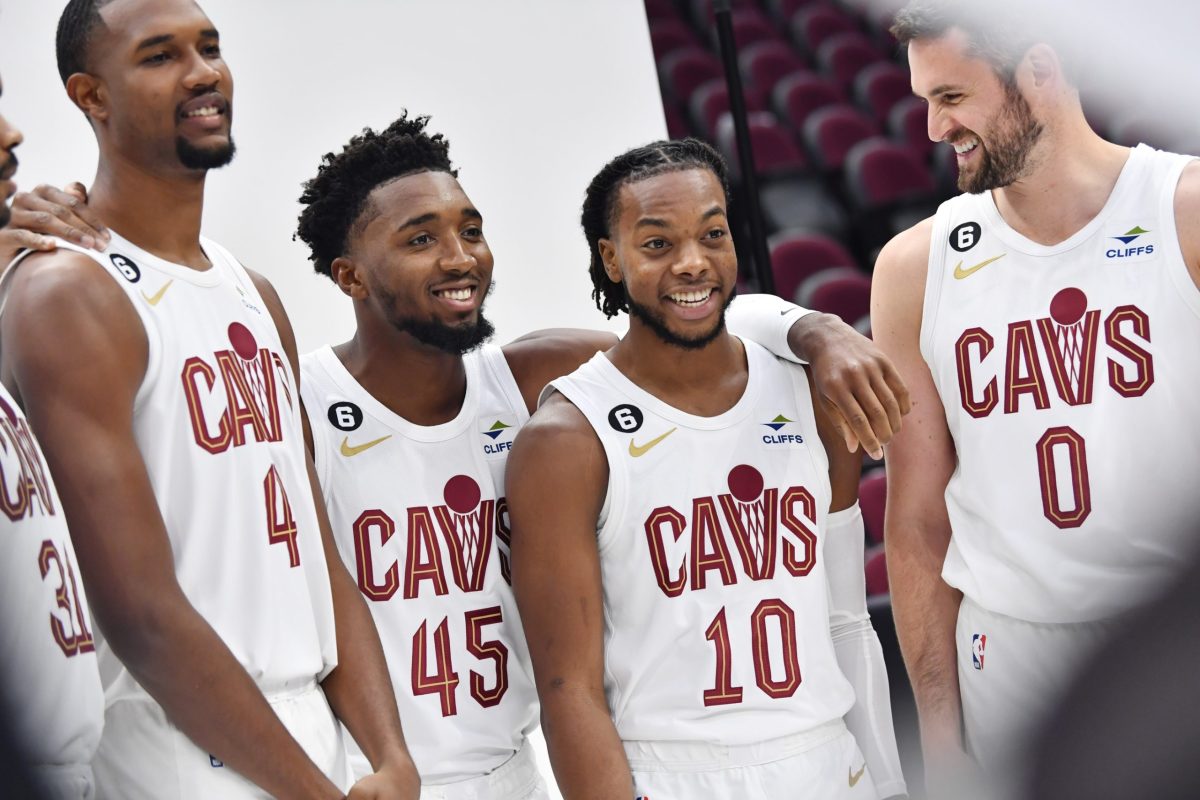 Overview
This article is first going to cover the top 3 teams that are playing well right now but, come the end of the season, are going to be competing for a top 15 pick in the draft. Then we will be taking a look at the top 3 teams that will be fighting for an NBA championship come June.
3. The Washington Wizards
As it stands right now, the Washington Wizards are 6th in the Eastern Conference with a 6-6 record. As it stands right now, it seems to be another year with every meaningful statistical category led by none other than Bradley Beal (other than blocks). However, he's not completely alone this year. Former Laker Kyle Kuzma has been taking some good strides this year, averaging 18-7-2 this year on some pretty average shooting splits. Also, big man Kristaps Porzingis has been looking promising this year, averaging 19-8-2 on 48%-33%-82% splits. While they have a promising core, I don't think counting on the health of Porzingis is something that you can confidently do, which is unfortunate to say the least. Also, while I hope he can maintain this level of play throughout the season, I can't confidently say that Kyle Kuzma is a reliable option for a team down the stretch when games really need to be won.
2. The San Antonio Spurs
While not off to a great start, the Spurs still find themselves as the 9th seed in the Western Conference right now with a 5-7 record. With some really solid play from Keldon Johnson and Devin Vassell, I could see this team blossoming into something special within the next couple of years, but this year isn't the year. By the end of the season, this will be a team that is finding themselves in the Wembenyama sweepstakes, and I predict them to have around the 5-7th best odds in the draft.
1. The Utah Jazz
What a start. That's about all anyone can say about this young Utah Jazz team. If you told people before the season started that a month into the NBA season, the Utah Jazz would be the 1 seed in the Western Conference, I'm not even sure die-hard Jazz fans would have believed you, but here we are. With extremely boosted play from the MVP of the league (Lauri Markkanen), providing 23-9-2 a game, the Jazz are a force to be reckoned with. For now, at least. With some other players mentioned, I hope that Lauri can prove people wrong and continue this level of play all year, but I just don't that that it will happen. It is nice to see that Lauri has found a team that can use him properly and can fully utilize his abilities, but these numbers are a bit outrageous. While I could definitely see him winning the Most Improved Player award, I don't see him continuing this near MVP-level campaign he's putting together right now. Jordan Clarkson and Collin Sexton have also been really nice for this team, shooting well over the league average from three.
TOP CONTENDERS
3. The Cleveland Cavaliers
Now that we're about a 10th of the way through the NBA season, I think it's pretty safe to say that Donovan Mitchell is exactly the player that the Cavs needed to make the jump to the next level, and might be one of the best star player acquisitions in recent memory. The Cavs are the 2 seed in the East right now at an 8-3 record, with Mitchell leading the way with an MVP-caliber campaign of 32-4-6 on some insane 51-45-86 shooting splits. One thing that separates this Cavs team from some of the other teams in the league is how deep they are. Kevin Love is looking like the Kevin Love of old, Cedi Osman is shooting the 3 ball extremely well, and Dean Wade is proving to be a serviceable 3&D guy for the Cavs. This is a team that was in great shape to make the playoffs last year before some untimely injuries to the Cavs' star front court in Evan Mobley and Jarrett Allen derailed their momentum. To add Mitchell to close to the exact same team from the year prior was almost unfair, and I'm excited to see what this Cavs team can do this year.
2. The Golden State Warriors
Now I know what you might be thinking. Yes, the Warriors are 4-7 and the 12th seed in the Western Conference, but in a way, the Warriors might be one of the biggest pretenders of the early season. It is my belief that the Warriors will turn this thing around like they've done multiple times and be back into contending form by the time the playoffs roll around. Curry is going INSANE right now, averaging 32-7-7 while on yet another 50-40-90 split. At this point, Curry being in the 50-40-90 club is just regular. There has also been some solid play from Wiggins and Jordan Poole, and I think the early season drama between Poole and co-start Draymond Green has held the team back a little bit, but once everyone moves on from it I think the team will be right back like they never left.
1. The Milwaukee Bucks
Not too much to say about this one. The Bucks have looked dominant to start the year, picking up some key wins without Khris Middleton and even one without Giannis. The Bucks got off hot to an 8-0 start, and it doesn't seem like they're going to be looking back any time soon. This team could be something really special, and I wouldn't be surprised if Giannis lead his team back to the finals and delivered this franchise another ring.