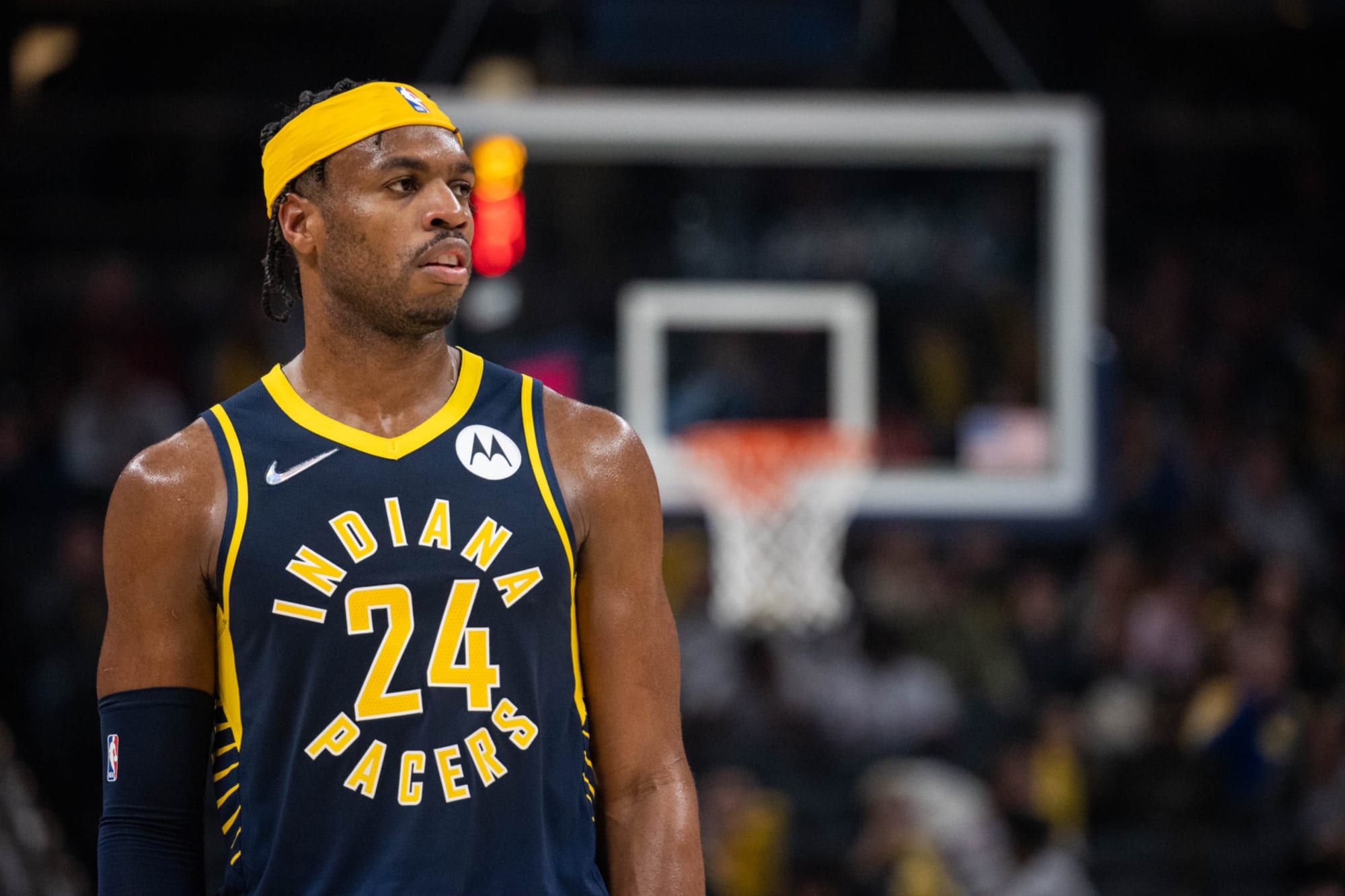 The NBA season has been quite the interesting one this year so far. Who thought the Jazz would be the 2nd seed after 11 games and Lauri Markkanenn would look like the second coming of Dirk Nowitzki? Well not me, but here are some trades that we'd like to see happen after seeing some play in the first 10-11 games of the season.
Pacers & Lakers Finally Make Swap
Pacers get: Russell Westbrook, 2027 Unprotected 1st, & 2029 Top 3-Protected 1st
Lakers get: Buddy Hield & Myles Turner
It almost seems inevitable this trade will occur at this point. It makes too much sense for both teams at this point. The Lakers need to add shooters around LeBron and what better way than adding one of the best in the league in Buddy Hield? Buddy Hield has been lights out all year and he'd slot in as the starting SG immediately and help fix the Lakers' biggest issue. Not only that, Myles Turner is a perfect big to pair with Bron and AD that can stretch the floor and defend at a high level.
The Pacers are able to make space for Mathurin in the starting lineup while accruing future draft picks that can be essential in their future. They have no need for Hield or Turner this year or in the future as they don't fit the teams' timeline.
Kings & Nets Make Big Trade
Kings get: Ben Simmons, 2029 Top 8 Protected 1st
Nets get: Harrison Barnes and Richaun Holmes
This trade helps both teams win-now immediately. The Kings are able to add a young player in Ben Simmons who's still a great playmaker and more than capable of being a defensive weapon to pair with Domantas Sabonis. He's also able to take the playmaking responsibilities and distribute the ball when Fox isn't holding the ball.
The Nets get a player in Harrison Barnes who knows how to win and will fit that wing position defensively and also getting Richaun Holmes who would slot in as the starting center as well.
Warriors Make Trade for Underrated Big
Warriors get: Wendell Carter Jr.
Magic get: James Wiseman, Moses Moody, & 2023 Unprotected 1st
This is a big gamble on the Magic's end, but if it pays off.. sheesh. Wendell Carter Jr. has played exceptionally so far this year, but getting two young assets and a pick for him should be something to look at when you have other players like Mo Bamba and Bol Bol playing well.
The Warriors' defense has been absolutely terrible this year and if they're able to get a big that can provide defense and much-needed rebounding, it should set up their team well. Although they're not going to enjoy dismissing young players like Wiseman and Moody this early, it might be needed to repeat as champions after a lackluster start to the 2022-23 season.

Must See
The NBA 22-23 season has kicked off with incredible momentum. Even though each team...

Finally the time! The 2023 draft is one of the best in league history...

Every single season there are a few players that crack through and become first...