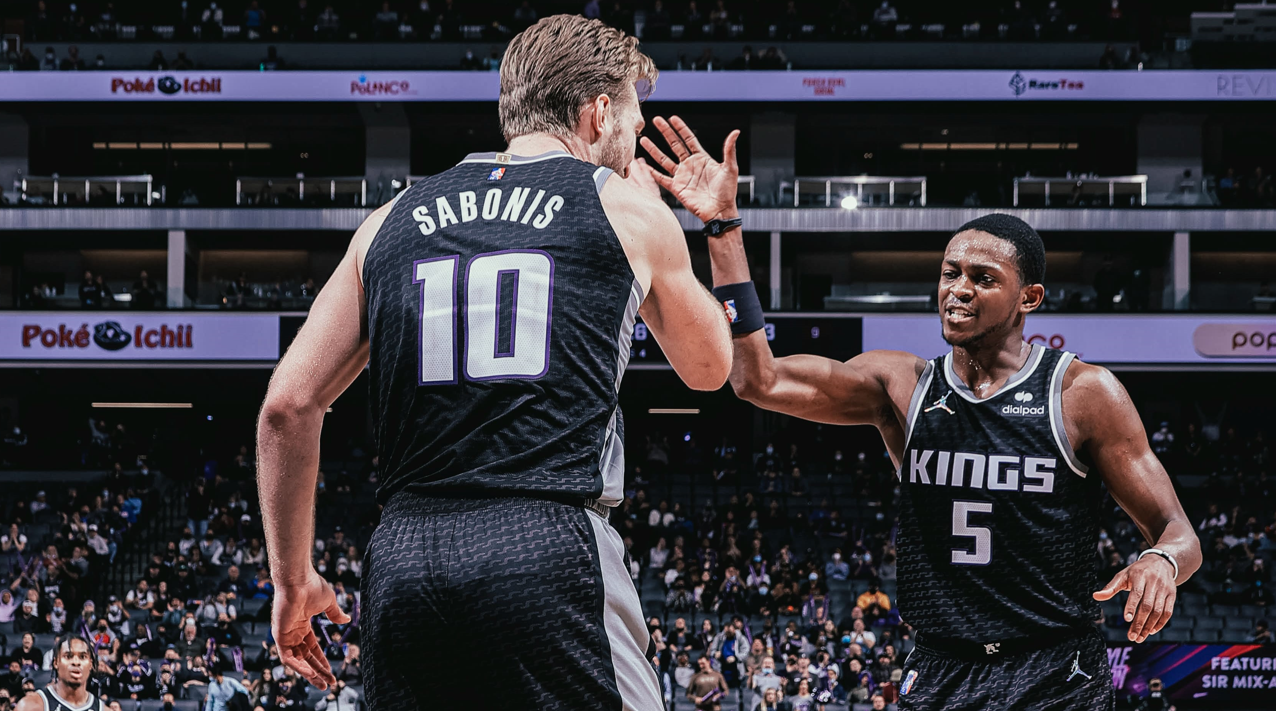 We're about 15 games-ish into the NBA season and we're kind of getting a sense of which teams are going to make noise this season and which players are taking that next step. Let's get into some of the biggest surprises of this season…
Kings Have The Best Record in California
Out of all the teams in California (Warriors, Lakers, Clippers, and Kings), the Kings have the best winning percentage (.571). After starting off the season 0-4, they've won their last 5 games and 8 out of their last 10 games. Sabonis has averaged 20 and 10 in his last 5 games and has been a big reason why they've finally started winning this season. His facilitating and dominance in the paint has been a huge help to pair with De'Aaron Fox.
Lauri Markkanen = Geno Smith???
Okay calm down, I know Markkanen is only 25, but when's the last time we've seen a player breakout and be this impactful out of nowhere? Markkanen has been always skilled offensively, but finally seeing his offensive prowess lead to wins for the Jazz, impressive. It's not like they've been empty wins either, they've won games against the Suns, Grizzlies, Hawks, and Nuggets.
Markkanen has had a lowkey MVP-type season so far, averaging around 22 PPG and being consistently the main option on one of the best teams this season so far.
Shai the Best SG in the League?
Shai looks like the most complete shooting guard in the league right now with the way he's played. Averaging 31.1 PPG, shooting 53.4% from the field and above 40% from three, while also averaging nearly 6 assists… Shai has looked dominant in the most smooth way possible. He's very crafty and has a scoring IQ that is above almost everyone he plays. Everything looks seamless and easy for him and he's been consistently the best shooting guard this season.
Trail Blazers #1 Seed after 15 games… Wow.
I think many thought the Trail Blazers would play a bit better this season after adding Jerami Grant and getting Dame healthy, but being the #1 seed after 15 games? A surprise for sure. Grant has been a great player for the Trail Blazers, averaging 20.1 PPG and being a reliable #2/#3 option in the Trail Blazers offense and being a solid switchable defender. They also have great role players in Josh Hart, Justise Winslow, and also in promising rookie Shaedon Sharpe.