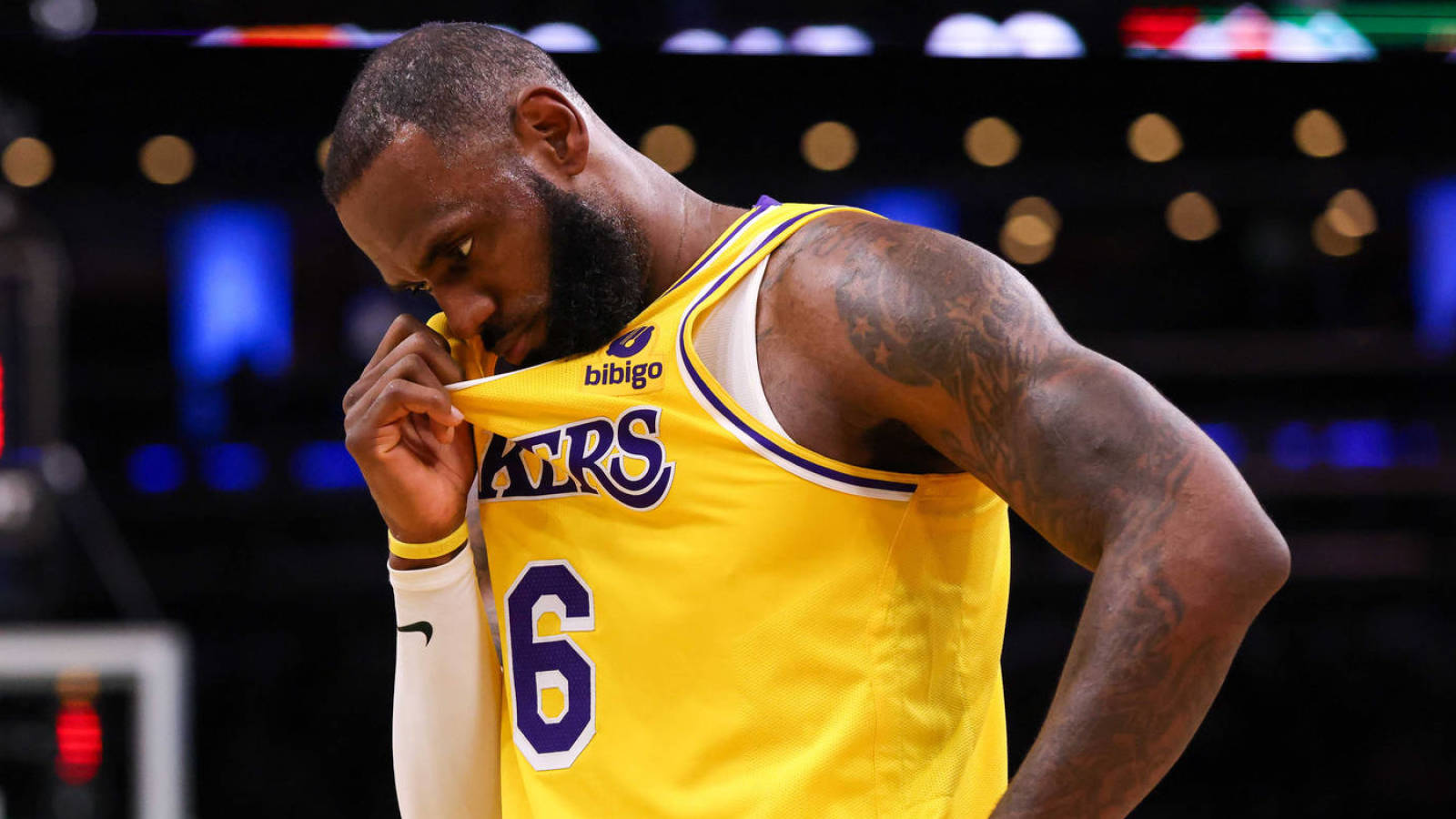 The NBA is back, and the 2022-2023 season is underway! With the season in full swing, fans have gotten a good look at all 30 teams in the league. While some have completely shattered expectations, like the Jazz, others have been disappointing. In this article, we are taking a look at three teams that have failed to meet expectations.
Dishonorable Mention: Brooklyn Nets
There is not much explanation needed here. This team has too much drama surrounding them. I am interested to see what Ime Udoka can do for this team, but from what we've seen, it just isn't going to work.
1. Los Angeles Lakers Guard/Shooting Struggles
The Los Angeles Lakers had a very disappointing season last year, but fans were still pretty excited going into this season. Despite rumors from the summer of Russell Westbrook being traded away, the Lakers came into the season with high expectations from some. But after just a few games, the Lakers are already in need of some big changes. The same problems from last year are back with Westbrook not being able to make a basket, but it is even worse now, with all of the Laker guards seemingly unable to score from beyond the arc. The Lakers actually ended up having Westbrook come off the bench, and it seems to be having a positive impact, but that still doesn't change the Laker guards' disappointing shooting numbers. The Lakers need to make some changes soon if they want to make a run this season.
2. Philadelphia 76ers Early Injuries
The 76ers and Joel Embiid came into the season with some of the highest expectations. Championship/M.V.P. level expectations, to be exact. Even though the season is still relatively new, the 76ers have not shown that they are championship ready. Embiid had been playing well but has unfortunately been out since late October due to an illness. James Harden had also been playing great, with people even saying vintage Harden is back! But recent news has said that Harden will miss up to a month due to a foot injury. With both of their star players out, Philly needs to keep it together. Hopefully, this team can get back to the level they want to be at once everyone is healthy again.
3. Denver Nuggets Defense
The Denver Nuggets have been dealt the injury card a lot over recent seasons with Michael Porter Jr. and his back problems, along with Jamal Murray's torn ACL. With these two young stars back, Denver fans are more excited than ever. One of Denver's biggest issues has been defense. So, this summer, they picked up Kentavious Caldwell-Pope and Bruce Brown. Those two are some of the better defensive players in the league. But from what we've seen so far, in addition to chemistry not being at 100% just yet, the defensive additions have not made as big an impact as they were supposed to. With time, I expect this team to be a huge presence in the West.

Must See
The NBA 22-23 season has kicked off with incredible momentum. Even though each team...

Finally the time! The 2023 draft is one of the best in league history...

Every single season there are a few players that crack through and become first...