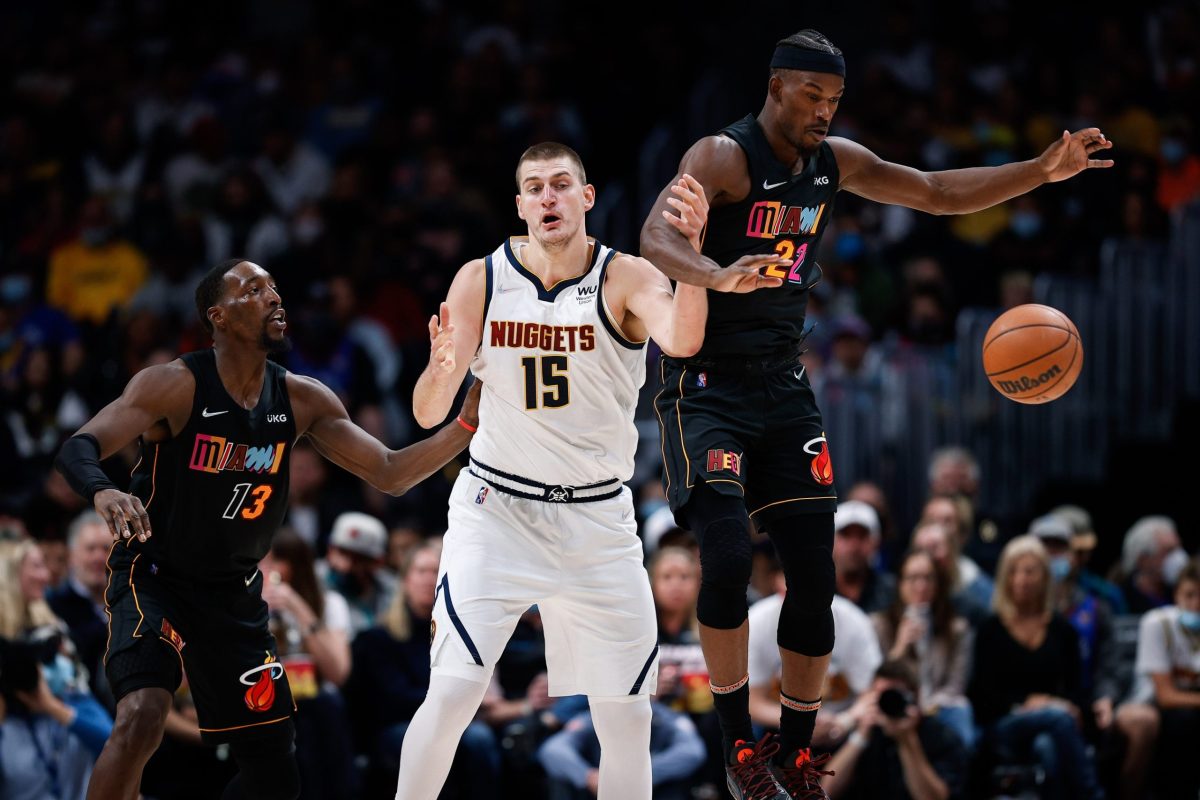 As we know, the Finals matchup is now set, between the Miami Heat and Denver Nuggets, starting today! Having already previewed this highly anticipated series, we now analyze what the best starting five for each time can look like, exploiting their individual and collective strengths as a team. What are these top starting lineups in the NBA Finals?
PG: Gabe Vincent
Great player to have within this organization, since he has made a significant jump this entire postseason, shining whenever Kyle Lowry steps out the court.
SG: Max Strus
Another incredibly underrated player, Strus is such a great addition to the Miami Heat's style. Again, he particularly shines on the offensive end, making the most of contested threes and ball movement.
SF: Jimmy Butler
This is a lock for Miami. Despite him showing their highest basketball level in the first round, the ECF MVP always shows up when they need him the most.
PF: Caleb Martin
He put up UNREAL numbers in the series against Boston, being incredibly effective across the board when given the chance. Extremely responsive.
C: Bam Adebayo
Although he has been slightly inconsistent during these playoffs, he is the only "big man" the Heat has. The team is in need of his most aggressive, physical version.
PG: Jamal Murray
The team's second-best player has shown incredible performance this postseason, as he was one of the main reasons the Nuggets dominated in the last three series.
SG: Kentavious Caldwell-Pope
A truly surprising piece for the team. He completely deserves a spot in the starting five, as his massive improvement in every single aspect of his game greatly benefits the Nuggets.
SF: Michael Porter Jr.
Another solid piece to add to their roster, Porter Jr. has a unique set of skills that may come in handy in this series, especially offensively.
PF: Aaron Gordon
He appears to have found the best playstyle of his career, adapting to the team's needs while maintaining efficiency and improving shot selection.
C: Nikola Jokic
The WCF MVP can be the best player of the series. No other player can come close to his versatility and dominance on the court, especially on the offensive side.
Even though these starting lineups for the NBA Finals are somewhat expected at this point, they needed their analysis nonetheless, as this will definitely be a fun-to-watch series from start to finish, highly physical and competitive in every single possession. What is your prediction?
Text Sources: nba.com, lineups.com