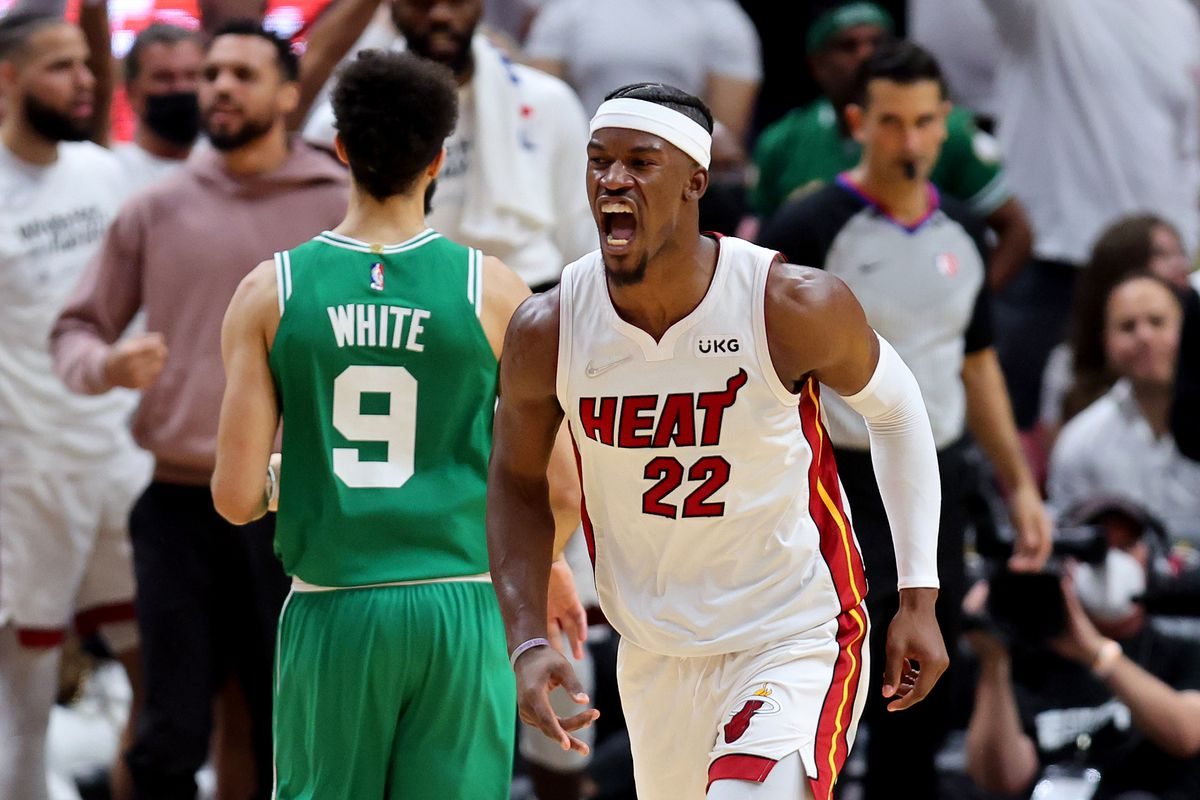 The Miami Heat and Boston Celtics can make history tonight. After such a surprising series of events during this series, we ended up here, in Game 7. In the most anticipated game of the entire season thus far, both teams have EVERYTHING on the line and are expected to give their all and advance to the NBA Finals, starting June 1st. Who has the edge on this last matchup of the series?
Boston Celtics
When it comes to momentum and motivation, the Boston Celtics have the advantage. They went through a similar situation in the conference semifinals against the 76ers, which leaves them in familiar territory.
Additionally, they recovered their home-court advantage after losing the first games of this series. As we all know, fanbases play a huge role and can significantly impact the outcome of each matchup, especially in a game 7.
It is safe to say that they have everything in their favor to become the FIRST TEAM in NBA HISTORY to bounce back after trailing 0-3 in a playoff series, which is currently at 0-150. If they plan on doing so, they definitely need to maintain consistency on the offensive side of the court, especially Jayson Tatum and Jaylen Brown, as this inconsistency has been their biggest setback in winning games.
Lastly, the X-Factor of the series, Derrick White, needs to put up a similar performance to the one in game 6, as he was the reason why the Celtics are still here. Will they be able to make it?
Miami Heat
Unfortunately, the Heat lost their huge advantage in this series. After leading 3-0, they missed their chance to advance to the finals on three separate occasions. Whether it was due to overconfidence or tiredness, they are in desperate need of stepping up, just like in the first three games.
They already won two matches at the TD Garden, which gives them a chance of doing it again. This team is incredibly difficult to beat. Familiar with being the underdog, they are for sure not backing down from this deterrent.
Similarly, their two best players, Jimmy Butler, and Bam Adebayo, are in dire need of returning to their best basketball level, which was nowhere to be found on game 6.
A "Playoff Jimmy" appearance would be absolutely terrifying to the Celtics and can ultimately give Miami the advantage in this matchup. If they manage to do so, they will become the SECOND 8th seed in HISTORY to advance to the NBA Finals.
Series prediction: Miami Heat Wins.
Both teams are incredibly talented and have their own strengths. Therefore, either one completely deserves to be in the NBA Finals and have a shot for the ring, as they have shown incredible basketball throughout the entire postseason. It will all boil down to how quickly they manage to adapt during the game.
Text sources: nba.com