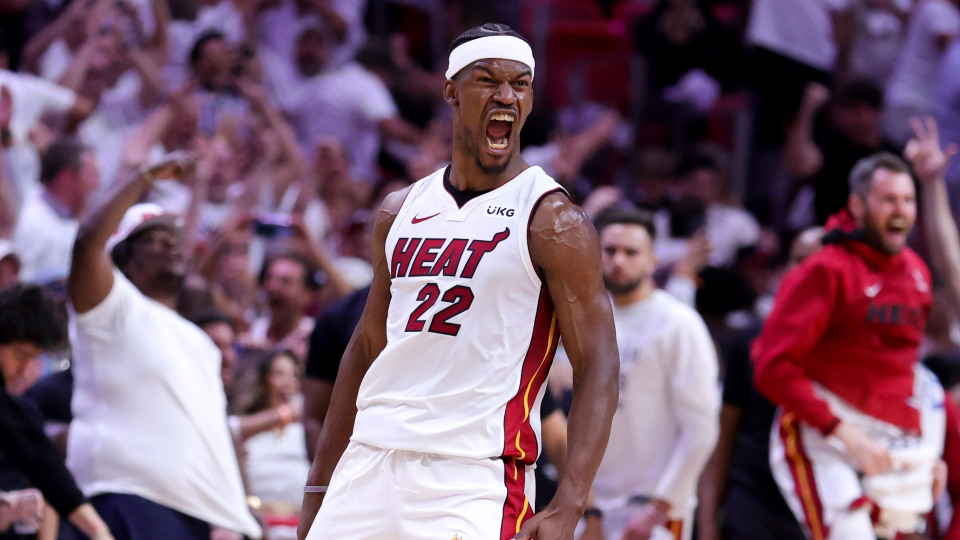 Postseason basketball requires a different playstyle. Being more competitive, physical, and intense, players may or may not benefit from this change of pace during the playoffs, which is why their performance declines or drastically improves at this stage. This year has not been the exception, as four unexpected players are giving their all in these playoffs, allowing their respective teams to have a clear shot at the NBA Title. Who might they be?
4. James Harden
Despite Harden changing his playstyle when joining the Philadelphia 76ers, he is still capable of becoming the number one option for his team when they need him to be. Since Joel Embiid had a hard time with offensive production, Harden responded for the team, putting up TWO 40+ Point games in the series against Boston, which resulted in wins for them. He might still be inconsistent at times, due to multiple turnovers or poor shot selection. Yet, his impact when matters most is simply undeniable.
Playoff Stats (10 Games): 21.4 PPG, 6.2 RPG, 8.4 APG, 1.8 SPG, 40.1 FG%
3. LeBron James
LeBron simply does not stop surprising everyone. In his 20th year in the league, he is putting up prime-worthy numbers this postseason, even through a foot injury. Shockingly, he is being a much more versatile player, learning to trust his teammates in crucial positions, and stepping down when necessary. This definitely helped with team chemistry and improved performance across the board. Can the Lakers win the title this season?
Playoff Stats (12 Games): 23.4 PPG, 10 RPG, 5.3 APG, 1.3 BPG, 49.1 FG%
2. Nikola Jokić
It is impressive how underrated Jokić continues to be. His numbers on every aspect of the game are simply unreal, as he is one of the most effective, consistent players in the NBA. Despite his continuous improvement throughout the years, the Denver Nuggets kept struggling with the playoffs, until now. The team reached their second Conference Finals in Jokić's time, looking like a solid candidate for the NBA title.
Playoff Stats (11 Games): 30.7 PPG, 12.8 RPG, 9.7 APG, 1.1 SPG, 54.9 FG%, 47.5 3PT%
1. Jimmy Butler
When answering the question of the main reason for the Miami Heat's success, look no further than Jimmy Butler. He is well-known for being one of the best playoff players, but his level this year is simply out of this world. Rarely do we get to see such a dominant performance in a postseason series. However, we did see it with him, especially in the first round against the Bucks, where he had one of the best games in HISTORY, scoring HALF of the team's points (56) on 67% FG.
Playoff Stats (10 Games): 31.1 PPG, 6.6 RPG, 5.4 APG, 1.7 SPG, 52.7 FG%
We are eager to see the Conference Finals matchups. While those come, it was necessary to praise each one of the excellent performances by these top playoff players thus far. Even so, many other players can still enter this list.
Text Sources: nba.com, basketball-reference.com