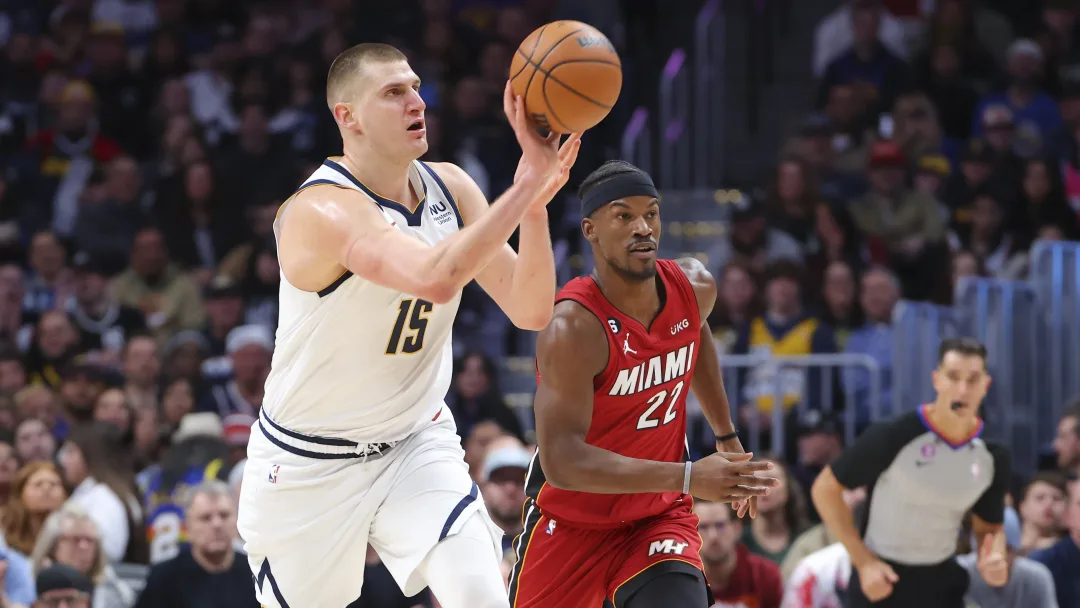 Arguably the best-performing team of the 2023 Playoffs, the Denver Nuggets, are now favorites to win the title. However, a shocking Miami Heat team is having a spectacular playoff run and is not giving up until they get to finish at the very top. Who can stay consistent to win the NBA Finals? What factors need to be considered?
Denver Nuggets
The Nuggets have a 2023 playoff record of 12-3, having yet to lose a SINGLE GAME at home, the Ball Arena. Therefore, it is safe to say the home-court advantage can play a huge role in this series. Additionally, there is no opposing player that can guard Nikola Jokić on a consistent basis, which can be the decisive factor when the Nuggets are on the offensive side of the court. On a similar note, Denver is the #1 team when attacking a zone defense in the playoffs, which is one of the preferred tactics for Miami, especially against more physical players, such as Jokic, Porter Jr., and Aaron Gordon. Lastly, the Nuggets' dominance in the Western Conference Finals allowed them to have 8 REST DAYS before the start of the NBA Finals, which can usually be a favorable factor as long as they manage their energy wisely during that span.
Miami Heat
This team already made history as well. They also had a spectacular performance up until this point, especially in the first two rounds. Despite Denver's unreal home record, Miami might not have a problem defeating them at home. Two of the FAVORITES to win the title, the Bucks and Celtics, lost at home multiple times against them. Miami knows this kind of pressure. On top of that, the underdog mentality fits this team extremely well, and this series will not be an exception. They are, yet again, the least favorite team to win the title (+300). Also, while they had fewer days to recuperate after the ECF, that might play in their favor, as their momentum has never really stopped. "Playoff Jimmy" needs to go full blast on this series for them to have a chance. Lastly, Herro is likely to come back on Game 3 and can be an x-factor for the team.
This underrated matchup is nothing short of top-notch basketball and should be extremely competitive throughout. Game 1 will be one for the books. The future of the entire series relies heavily on the outcome of that game, especially if Miami gets the win and eliminates home-court advantage. Which team is your favorite to win the NBA Finals?
Text Sources: nba.com, basketball-reference.com