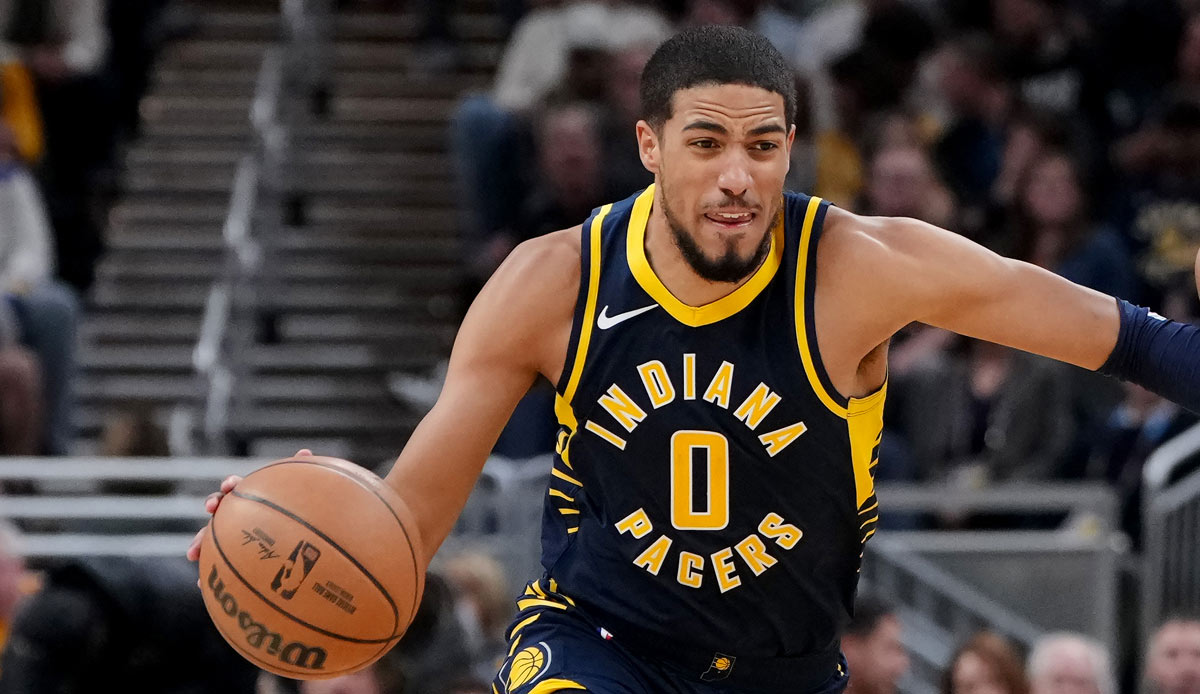 Call it unorthodox, ugly, questionable, or whatever.. Haliburton's game is elite. When the Pacers had traded away Domantas Sabonis for Tyrese Haliburton, I don't think they even anticipated getting this kind of player back.
Whether it's Haliburton's ability to make last-second jump passes for dunks or make step-back threes to put away games… he's been the guy in Indy already.
Offensive Juggernaut
Haliburton has been killing it all-around this year so far, averaging 24.7 PPG and 12.5 assists a game. He's been the whole offense for the Indiana Pacers and it shows. They are the #1 offense in the league and are at the top of most offensive statistics as a team. Not only are the Pacers near the top in offensive categories but so is Tyrese Haliburton.
Leading the league in assists per game, while being 58th ranked in turnovers per game is just pure INSANITY. His ability to consistently find teammates throughout the games with no-look passes, fastbreak looks, or just simple effective passes out of the pick and roll. Haliburton has proved to make players around him better already in his young career. For example, Myles Turner posted highs in points per game in his first year with Haliburton (18.0).
Not only has Haliburton proven to be the best pure point guard in the game, he's showing he can score it as well. Averaging a career-high in (24.7) points per game, you can see in his movements driving to the rim and shooting with confidence from three, he's on another level. Even while taking slightly more shots this year, he's still been as efficient, if not more.
He's showcased a plethora of ways to get buckets, whether it's being aggressive on drives to the rim, floaters to the rim, or his signature step-back threes to put away games… he's been a superstar in the making.
Impact = Wins.
Tyrese Haliburton leads the league in offensive win shares at 2.1 currently and honestly… expect him to stay around there the rest of the season. His ability to make plays without making mistakes has made him such a unique offensive weapon. The biggest thing is, they are translating to wins.
We already saw what his impact was like last year before his injury, the Pacers were the 5th seed in the East. The Pacers sit tied for 3rd in the East currently while beating tough teams in the Bucks and 76ers. I'm not going to sit here and say the Pacers stay near the 3rd seed all year, but don't be surprised if they end up being a top 4-5 seed with Haliburton being the biggest reason why.
The Indiana Pacers have found themselves a young superstar in the making. A player that will be able to take this franchise to another level and give them hope after many lackluster years. If they continue to build around Haliburton, the sky is the limit with Tyrese Haliburton and the Indiana Pacers.