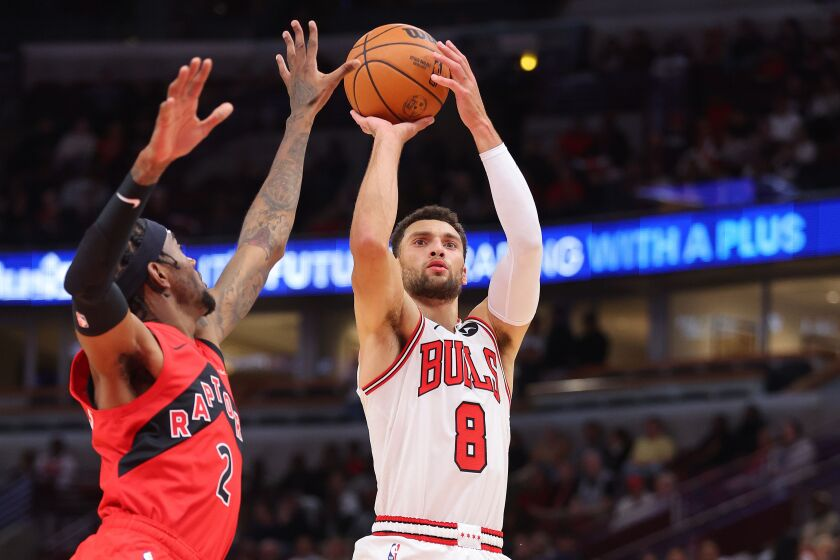 Yes yes yes.. I know.. We're not even one month into the NBA season. However, content doesn't produce itself so today we're going to be looking at teams (in no particular order) that had high expectations coming into this year, but just can't seem to find a rhythm so far this year.
1. The Cleveland Cavaliers
For a team that had so much momentum last year after making their first playoff appearance without LeBron James since the turn of the century, the Cavs have come out flat this year with pretty much no offensive rhythm outside star guard Donovan Mitchell.
According to NBA.com, the Cavs are 19th in the league in Defensive Rating, which is a HUGE fall off to where they were last year, when they had a top 5 defense in the league. Cavs fans are hoping this team finds its rhythm and identity soon before Donovan Mitchell starts getting a "New York State of Mind".
2. The Los Angeles Lakers
Death, taxes, and the Los Angeles Lakers getting off to a slow start in the regular season. Coming off of a 30+ point loss to the Houston Rockets paired with AD already in injury trouble, 3-5 is a particularly concerning start for the Lakers.
Now I know, tale as old as time, LeBron is only getting older, so the offensive load being on LeBron is only going to get more and more concerning for LA, especially only 8 games into the regular season. Luckily for the Lakers, they're around middle of the pack in terms of strength of schedule for this year, so they should have some good opportunities to stack up some wins and gain some momentum.
3. The Los Angeles Clippers
In part 395 of the James Harden diva saga, we take a look at the Clippers who, even though it's been two games, are WINLESS with James Harden in the lineup. with some head scratching passes, questionable defense, and the fact that there is only one basketball on the court at all times.
When considering they had to give up some key depth to do so, some might beg the question of why the Clippers traded for Harden in the first place. I do expect things to gel out and start to work itself out over in the city of angels, but the situations for both LA teams are something to keep an eye on.
4. The Chicago Bulls
Having a players only meeting after the first game of the season might be the most ridiculous thing I've ever heard. That being said, there has to be something going on in the locker room that we don't know because the Bulls roster is just too talented to be starting the season this bad.
They did take the Suns to overtime so there's something to build off I suppose. Might be another rough season for Chi-Town.
5. The Sacramento Kings
Between spotty percentages from their sharp shooters and falling to one of the worse defensive teams in the league right now, the Sacramento Kings aren't in a favorable spot this far into the season.
While in the Play-In Tournament race, this is a team that had aspirations of being a top seed in the West just like they were the year prior. Just like all these other teams, there's plenty of time to turn it around, but if you dig yourself too deep of a hole, there could be trouble.