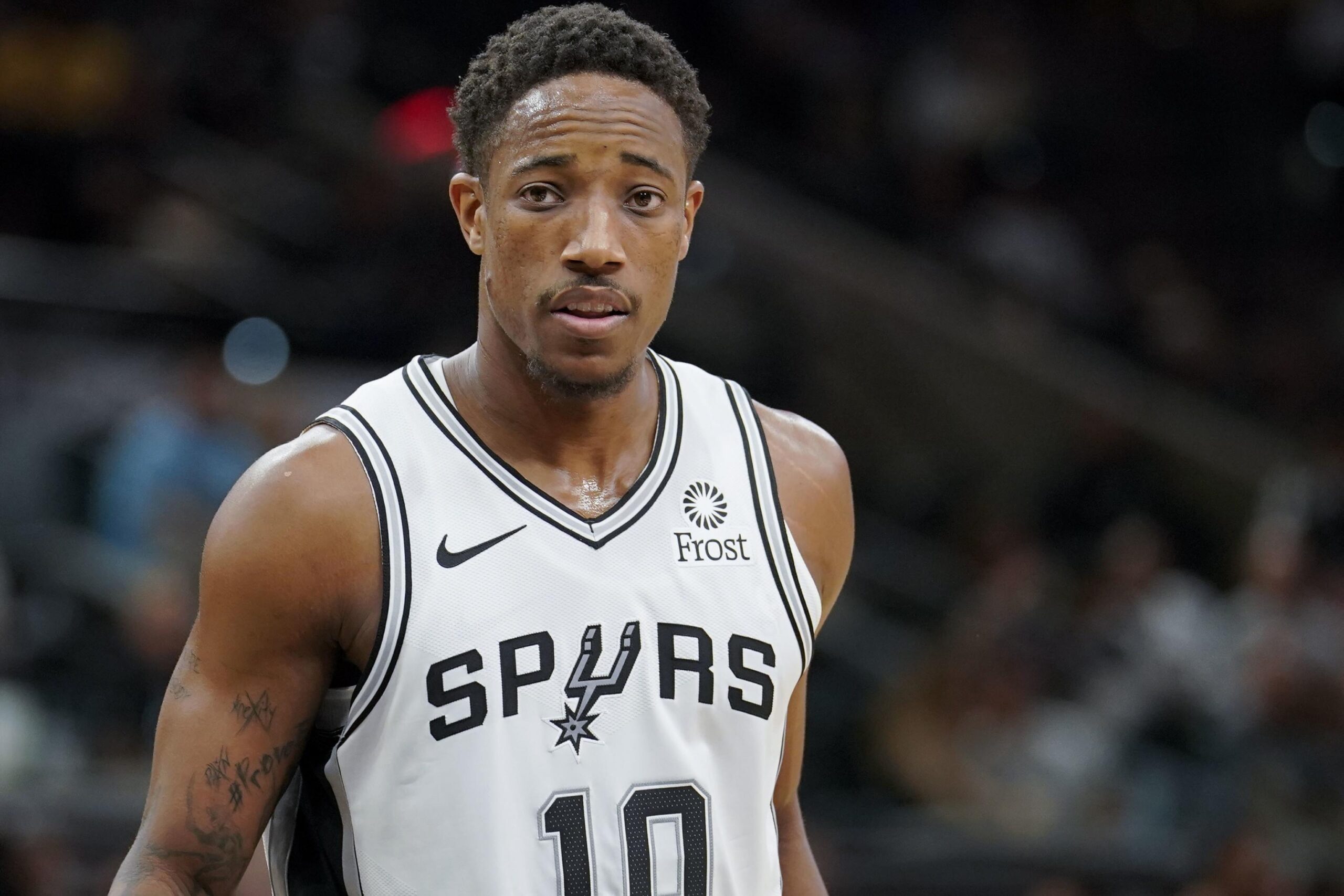 A lot of teams will be buyers around the league and there will be plenty of sellers willing to sell their star players. Whether the player doesn't fit the team's timeline or the player is on an expiring contract… I expect there to be a lot of trades for stars this upcoming trade deadline.
Let's get into some star players that will get traded…
Kyle Lowry, Toronto Raptors
Of all the star players, Kyle Lowry's name has been the one that's been floated around the most. Kyle Lowry is having a really efficient season this year averaging 18 PPG, 5.5 RPG, and 6.5 APG on 46.1% from field and 39.5% from 3. Kyle Lowry can bring a sense of a veteran presence to a team and still be an efficient star. He's on the wrong side of 30, but can still be very valuable to a team.
As many have heard, the 76ers are interested in the veteran point guard, and for good reason. Lowry can be that perfect star veteran with championship experience to help the 76ers get to the promise land. They had Jimmy Butler for that when they nearly made it to the Finals a few years back, now adding Lowry to the mix? That would be perfect.
Possible destinations: 76ers, Clippers
Victor Oladipo, Houston Rockets
The Houston Rockets are tied with the Sacramento Kings for the longest losing streak in the league right now with 9. They're not going to be making any noise this season and should be looking into the future at this point. They're definitely going to be high sellers this upcoming trade deadline, attempting to get some younger assets to build around instead of all the veterans they've acquired. Victor Oladipo will be one of those veterans on the market, for sure. Oladipo hasn't been as effective for the Rockets averaging 18.2 PPG, 4.9 RPG, and 4.9 APG on 38.7% from the field and 28.2% from three.
The Rockets have no reason to keep Oladipo so trading him to whatever team is willing to give up assets is what's going to happen. Oladipo can still provide scoring and defense for a team still. A team like the New York Knicks would be an interesting place for him. They're looking to make a push for the playoffs and adding Oladipo would definitely help them. I highly doubt Oladipo would be more than a rental for the Knicks, but if they're trying to make the playoffs… why not?
Another place I could see Oladipo going is the Miami Heat. the Miami Heat are 7-3 in their last 10 games and are pushing to get back in the playoff hunt. Trading for Oladipo and adding him to the starting lineup would definitely be enticing. Oladipo would be more than a rental as he's expressed interest to be in Miami for a while now. For Oladipo, the Miami Heat would be the most ideal spot.
Possible destinations: Miami Heat, New York Knicks
DeMar DeRozan, San Antonio Spurs
DeMar DeRozan has played extremely well this season and should be sought after by any championship team. He's been super efficient averaging 19.8 PPG, 5.0 RPG, and 6.9 APG on 49.8% from the field and 33.3% from three point land. He can still be very valuable for a team and I'd love to see him on a championship caliber team.
DeRozan can still be a valuable scorer for a team and also provide playmaking as well. He's averaging nearly 7 assists a game this season and can be a reliable ballhandler to make plays for others and not just for himself. I'd love to see him on the Lakers, a package around Kyle Kuzma could prove to be enticing for the Spurs as they look to rebuild with a young core. Also wouldn't mind seeing DeRozan back on the Raptors if they do decide to push for a run again.
Possible destinations: Los Angeles Lakers, Toronto Raptors

Must See
I swear I was writing a fun Kyrie to the Laker trade when the...

With the news that Kyrie Irving is being traded to Dallas, fans are already...

No matter what opinion you have of Aaron Rodgers off the field, on the...