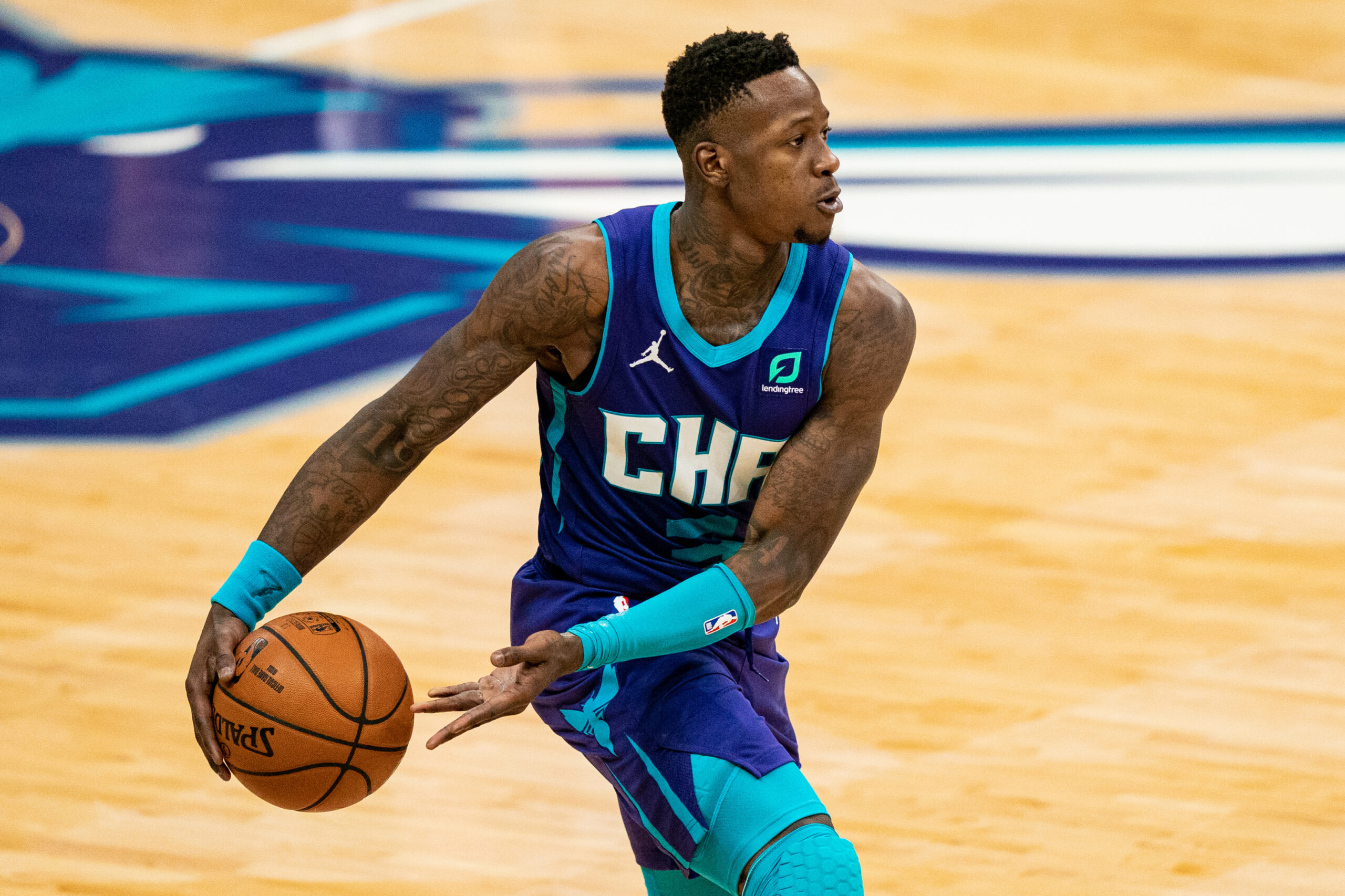 I'll be completely honest with you. I wasn't the biggest fan of Terry Rozier's game and thought he was a high-volume scorer that was extremely inefficient. Boy, did he prove me wrong this season.
Terry Rozier is having a monster season this year that no one is really talking about. When you think the Hornets, the first thing that pops up is LaMelo Ball… Let's shift our focus to his running mate, Terry Rozier and how he's having a crazy efficient start to this season. So far this season, Rozier is averaging 20.6 PPG, 3.9 RPG, and 3.1 APG on 49.2% from the field and 44.3% from three-point land. Those are INSANELY efficient numbers that we simply cannot ignore.
I was a huge doubter of Rozier and thought the Hornets overpaid for someone that wasn't much more than a high-volume inefficient scorer. I mean, if you look at the stats… you would think the same as well. In his last season with the Celtics, he averaged (22.7 MPG) 9.0 PPG 3.9 RPG, and 2.9 APG on 38.7% from the field and 35.3% from 3. Those are terrible percentages to shoot from and it kind of confused me why the Hornets signed him.
The biggest thing I noticed with Rozier when he was on the Celtics was his questionable shot selection. He would chuck up whatever and it caused him to be badly inefficient in his days with the Celtics. Something did stay the same though for Rozier, it was his fearlessness. Although Rozier shot horrific from the field, he was never scared to shoot it and it still shows to this day.
The Future is Bright
Fast forward to now, Rozier has improved his game tremendously. He's taking smarter shots and taking shots that he's comfortable taking. He's improved his 3 point shot as his increase from 35.3% in his last season with the Celtics to now at 44.3% is a massive bump. Rozier has been exactly what the Hornets envisioned when they signed him and has made losing Kemba Walker not hurt at all.
Terry Rozier and LaMelo Ball is the backcourt of the future for the Hornets and they should be happy with it. With Rozier's fearlessness to score the ball whenever and however EFFICIENTLY, the Hornets are benefitting from it.

Must See
We're near the end of the electric NFL free agency that we were blessed...

So it's been about a week since free agency has started and boy, has...

The 2023 NFL Draft is upon is within the next month and it's time...