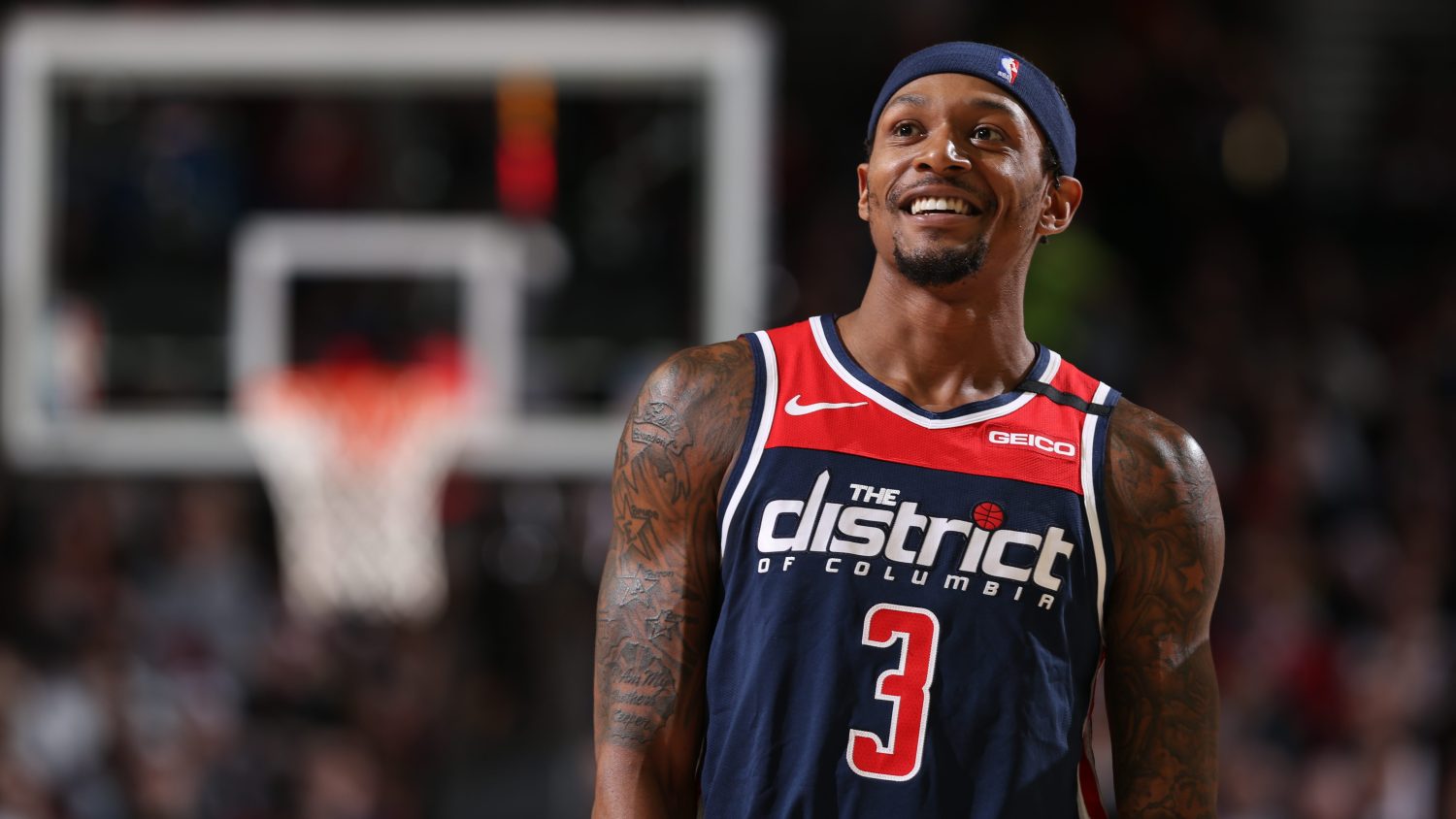 It's officially NBA trade season as March has arrived. Unlike the NFL, the NBA trade is extremely active and entertaining. Although some of these trades that I do propose might seem unlikely, there's always that "what if"…
Anyways, let's get into the possible trades that would shake the NBA up.
1. Beal to Denver
Nuggets get: Bradley Beal
Wizards get: Michael Porter Jr., Gary Harris, RJ Hampton, and 2021 1st
Yes, I know the Wizards have been playing better and this trade is extremely unlikely but… you know I had to. The Nuggets have been one of the biggest underachievers this season after going to the Conference Finals last season. Although MPJ looks like an up and coming star, having to trade him for a superstar in Bradley Beal should be a no brainer.
Bradley Beal can be that go-to player for them in the clutch and be that "other" superstar they need to get over the hump. Adding Beal will put all the Western Conference teams on notice immediately and for good reason. Bradley Beal is currently leading the league in points per game (33.2) and has looked unstoppable on that end. I'd love to see Bradley Beal go to a perennial playoff team and cause some damage in the postseason.
2. Mavs & Blazers Swap Stars
Mavericks get: CJ McCollum & Zach Collins
Trailblazers get: Kristaps Porzingis, Josh Richardson, and 2025 (Top-3 Protected) 1st round pick
I kept going back and forth on if I should include this trade, but here we are. There have been various reports of the Mavericks wanting to potentially trade Porzingis and trading him to the Trailblazers for a star like McCollum should definitely be considered. Personally, I think this trade benefits both sides.
The Trailblazers get a big man that can protect the paint and also get a solid replacement in Josh Richardson while the Mavericks get their 2nd bonafide scorer in CJ McCollum. Not to mention, when Zach Collins does get healthy he can be a reliable starter as well.
3. Vucevic to Golden State
Warriors get: Nikola Vucevic
Magic get: James Wiseman, Kelly Oubre Jr., and 2022 2nd rounder
I think this trade works for both teams perfectly and literally everyone except maybe Mo Bamba. The Warriors get a star center to pair with Curry and Draymond and Klay when he comes back next season and the Magic get a young big man they can develop and another wing in Kelly Oubre Jr. As long as the Warriors have the core of Curry/Klay/Draymond they're going to be competing for a championship and adding Vucevic would be perfect.
Vucevic is the perfect offensive center with his ability to stretch the floor with his 3, rebound at a high level, and score on the inside easy. Vucevic has been slept on a lot these past seasons and getting to Golden State would give him the recognition he deserves. He's the center they wished they got when they got in Demarcus Cousins a few years back.

Check out our new podcast episode!
Got Hoops Podcast
A new up and coming basketball podcast by 4 dedicated NBA and basketball fans. It's for fans, by the fans.
Got Hoops Podcast (Ep. 19): Summer League? Beverley Trade? Westbrook/LeBron/AD Trio?
In this episode we discussed the summer league, the Clippers and Grizzlies trade, and the fit of Westbrook with LeBron and Anthony Davis, and other topics as well.
Search Results placeholder
Must See
The NBA season is coming up very soon and it's time we start talking...

The NBA season is just about a month away, with the regular season set...

The first week of the NFL regular season has concluded and it's time for...