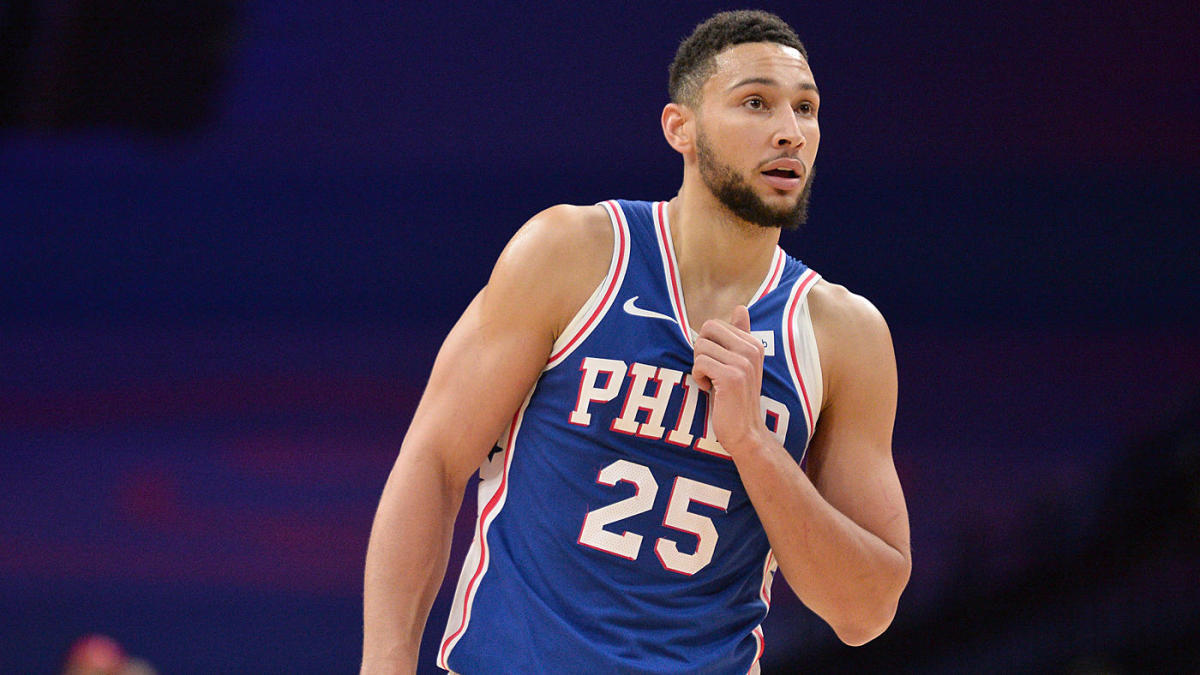 As the NBA season is half-way underneath, we must talk about the standout defensive players in the league and who might win the DPOY award by the end of the season.
Below, I have listed my top 3 candidates for the Defensive Player of the Year award…
1. Rudy Gobert, Utah Jazz
Rudy Gobert is having another great season on the defensive side of the ball. He has won the DPOY award in 2018 and 2019. This season Gobert is averaging 2.8 blocks per game on a Jazz team that ranks in 3rd in points allowed.
Gobert is a rim protector and the defensive anchor for the Utah Jazz. When he is on the court, the Jazz are 14.4 points better, including 7.8 points better defensively. Gobert has proven his defense is extremely valuable to the Jazz as they are the #1 seed in the Western Conference behind him anchoring the paint and defense.
2. Ben Simmons, Philadelphia 76ers
Ben Simmons is a defensive mismatch for teams. Simmons is the most versatile defender when matched against, this season he is tied 1st in deflections (3.9) and loose balls recovered in 1.4.
As a defender, Simmons disrupts passing lanes, contests 3-point shooters, and also plays extremely well in help defense. In the 1st half of this season, Simmons has been the primary defender on the opponent's top scorer. This includes players such as Damian Lillard, Luka Doncic, Donovan Mitchell, LeBron James, and Devin Booker. He's shown that he's unafraid of the matchups thrown at him and he's flourished against the matchups.
3. Myles Turner, Indiana Pacers
Myles Turner is having the best defensive season of his career. Turner this season is averaging 3.5 blocks per game and is leading the league in that category.
Turner is also another rim protector, who this season is contesting nearly 18 shots per game and bothering the shooters into 41.8% of accuracy. The Pacers are 3rd in blocked shots and 72% of the blocks account from Turner.
Turner isn't talked enough and that's mostly because of where his team is in the East. The Pacers are currently in the 9th seed and for him to win the award he will need his team to start winning more.
Prediction
As one of these 3 players will end up winning the Kia DPOY award. I think the person that will end up winning the Award is Ben Simmons.
As we have seen with Giannis Antetokounmpo winning the award last year. He can guard all 5 positions and is a great shot blocker. This season, Ben Simmons is having a similar impact on the defensive side of the ball as Giannis. He is versatile and also quick for his size.
I wouldn't be surprised if Gobert or Turner wins, but if I would bet on someone to win it, it would be Simmons.

Check out our new podcast episode!
Got Hoops Podcast
A new up and coming basketball podcast by 4 dedicated NBA and basketball fans. It's for fans, by the fans.
Got Hoops Podcast (Ep. 12): Luka on Fire! Bam or KAT? Nuggets Contenders?
In this specific episode we discuss a lot of topics regarding Luka, KD's DM Fiasco, Bam or KAT, Nuggets as Contenders, and many other topics you don't want to miss out!
Search Results placeholder
Must See
When I say his doubters, I am including myself. I wrote an article months...

According to NBA.com's MVP ladder from April 9th, the top 5 players in order...

Paul George has been on a groove recently with his stellar play as of...