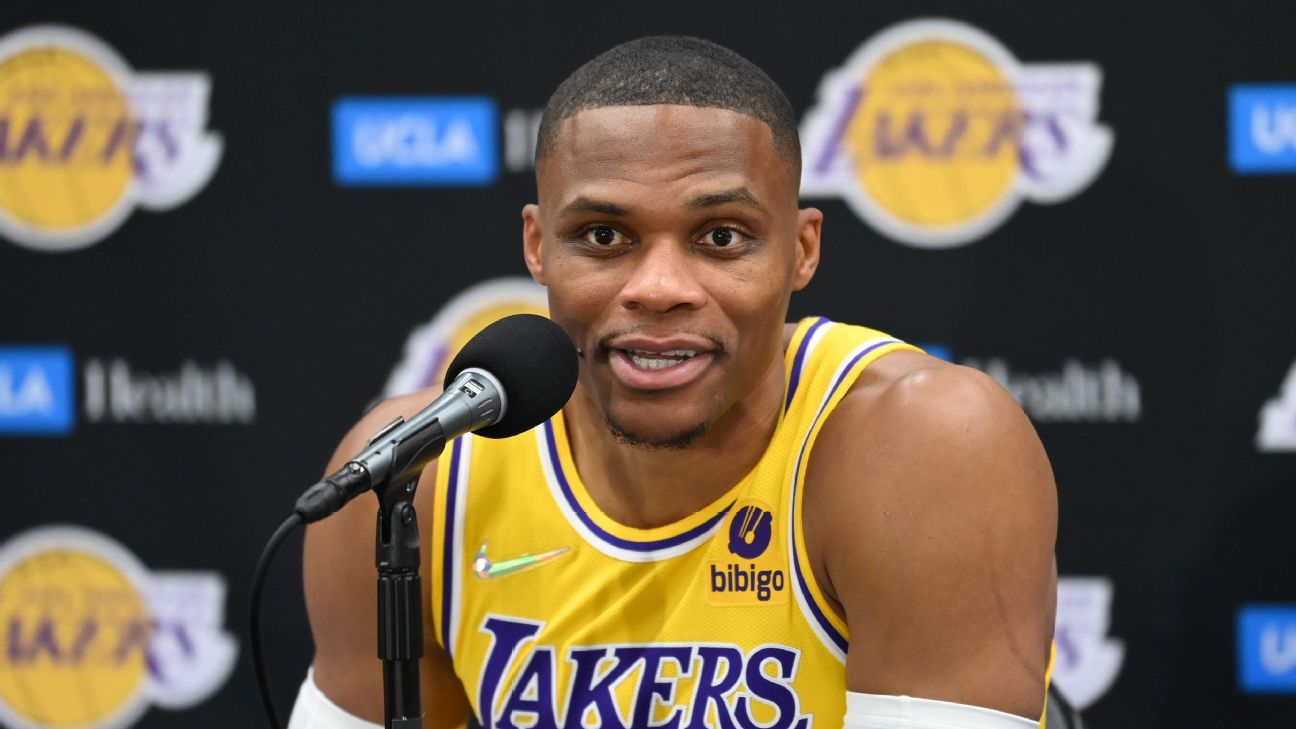 The NBA has never been so good and the league has an influx in talent that it has never had before. Every year the league becomes more loaded with talent as draft classes become better and better. Cade Cunningham, Jalen Suggs, and many more talented players joined the NBA in this year's draft but because they have yet to play a game I chose to exclude them from this list. I will try to do another piece before the season starts where I project the top 100 players next year, which will include rookies. Last season I only did a top 50 list so for any players that were on that list I will say what their rank was last year but most players were not. LaMarcus Aldridge was left of this list solely because the list was created before he came out of retirement. If it was announced earlier, Aldridge would find himself just outside the 100s.
Before anyone gets mad the position listed for each player is whatever position that player registered the most minutes at last season, according to Basketball Reference, and the team is accurate as of 9/30
Top 40 players in todays game are stars, it is that simple. Most people on this list are just stars not superstars as a majority of superstar are in the top ten but some players near the top 20 are very close to the superstar title. Everyone of these players could be the best player on a team and could help teams achieve playoff success and potential win the NBA championship.
Catch Up If You Have Missed Parts
Part 1: 200-101
Part 2: 100-41
40. CJ McCollum, SG, Portland Trail Blazers
Last Years Rank: 28
CJ McCollum is probably currently the most gettable star in the NBA. McCollum's teammate, Damian Lillard, wants a championship in order to stay in Portland and that can not happen with McCollum as the second best player. For this reason within the next couple seasons either CJ McCollum or Damian Lillard will probably be on the move. If McCollum is dealt the team that gets him will get a very good secondary or tertiary scoring two guard that tends to play his best basketball when it matters most. Because Lillard wants a championship McCollum will probably only be dealt in order to acquire a bigger name or a better player that can better Portland's chances to win a title.
39. Ja Morant, PG, Memphis Grizzlies
Last Years Rank: 37
Ja Morant's stats are fairly underwhelming for where many people rank him amongst other players in the league. This season Morant averaged 19 points shooting 44% from the field and only 30% from 3. Those stats would represent someone who is potentially a top 100 player but not a star by any means. The reason Morant is a star is because of what he does outside the stat sheet. Morant is the main leader and the leading scorer of a Memphis team that has overperformed to make the playoffs two seasons in a row. This is incredibly impressive for someone's first two seasons in the NBA and could be foreshadowing to the great career that Ja Morant is about to have. If Morant can score at a higher clip and increase his efficiency there is no reason Morant can not be a top 20 player one day.
38. Kyle Lowry, PG, Miami Heat
Last Years Rank: 32
Kyle Lowry comes in as my second highest ranked player on this list to change teams after he departed Toronto for Miami. Lowry is one of the best game managers and even as his athleticism seems to fade with his age his ability to manage the game is something that does not change. Lowry has the unquantifiable ability to simply win games that others would not. This skill will fit in well with "Heat Culture" where they value winning above anything else. Between Lowry, Butler, and Adebayo, the Heat should be able to compete with almost anyone in the Eastern Conference and have the potential to return the Heat to the NBA finals.
37. Russell Westbrook, PG, Los Angeles Lakers
Last Years Rank: 25
According to my rankings, Russell Westbrook was the single best player to change teams this offseason after being traded from the Washington Wizards to the Los Angeles Lakers. The fit with the Lakers is going to be extremely interesting this season and has the potential to be really good or absolutely terrible. Westbrook is an extremely high motor player that is always convinced he is the best player on the court. If Westbrook does not change this trait then this could be a problem because not only will he not be the best player on the team but he will be the 3rd best player on the team. If Westbrook adapts to the change and is a true team player then the Lakers are unquestionable title contenders but if he is unable to adapt then it could be a very turbulent season in the City of Angels.
36. Julius Randle, PF, New York Knicks
Last Years Rank: NR
At the end of this season I ranked Randle as the 22nd best player in the NBA but that had to change after the playoffs. In the playoffs Randle averaged 18/12/4 on an abysmal 29.8% from the field and 33.3% from 3. I do not have a reasoning for Randle's horrid play besides maybe the moment was just too big for him. If the Knicks want to have post season success then they need Randle to play at the level he did last regular season. Randle was incredible in the regular season last year and seemed able to take over games like very few power forwards in the league. I value the playoffs too highly to be able to put Randle any higher than he is ranked here. With the addition of a few key pieces (Walker and Fournier) the Knicks will once again look to Randle to lead them to the playoffs and hopefully this time guide them farther.
35. Rudy Gobert, C, Utah Jazz
Last Years Rank: 26
Rudy Gobert is the best rim protector in the NBA and it is not even close but saying he is the defensive player of the year is ridiculous. Analytic lovers say that Gobert's impact is underrated and he is a very special player and I would agree when it comes to the regular season. When the playoffs come Rudy Gobert is a defensive liability. The Jazz played Los Angeles in the second round and the Clippers would get a switch where Gobert would have to guard a fast guard and were able to score almost at will. The "defensive player of the year" should not have to be subbed out in the playoffs due to his inability to play defense. Gobert is still a very good player but he has obvious obstacles when it comes to perimeter defense, especially in the playoffs.
34. Domantas Sabonis, PF, Indiana Pacers
Last Years Rank: 50
Domantas Sabonis is extremely underrated and should be looked at as one of the best big man building blocks in the game. What makes Sabonis so valuable is the passing ability he possesses as a big man. Sabonis's level of passing is nowhere near that of Jokic but what he is able to do out of the low post becomes highly deadly when you surround him with shooters and slashers. The Pacers will be a very interesting team this year because some view them as a team that will get better after a disappointing season and others see this as the beginning of a drop from relevance. If Sabonis maintains his all star status and one of the Pacers co stars (Brogdon, LeVert, Warren, and Turner) can step up then there is no reason the Pacers could not return to the playoffs.
33. Ben Simmons, PG, Philadelphia 76ers
Last Years Rank: 15
The most polarizing player in the NBA, Ben Simmons. Let's get this straight, Ben Simmons is the most versatile defender in the NBA, a great playmaker, good rebounder, and great transition player. With that being said Simmons is almost useless in the half court and seemed scared in the big moments of the playoffs. Ben Simmons has fallen spots in the past year as I ranked him the 15th best player in the league before the season started but after the playoffs and his lack of improvement he had to fall spots. Still, Ben Simmons is only 25 years old and was an All-NBA player a year ago. The potential is still there and if/when he is traded it will create a new opportunity for Simmons to thrive and grow as a player.
32. Brandon Ingram, SF, New Orleans Pelicans
Last Years Rank: 30
Brandon Ingram can be a frustrating player to evaluate because he is very talented but yet seems to be the only person who doesn't realize he is not the best player on his team. Point Zion was extremely successful but seemed to leave Ingram on the outside and he did not seem to understand that he is the robin on the Pelicans not the Batman. Ingram is a very talented scorer but someone in the organization needs to have a serious conversation with him to make sure he understands his role as the #2 for the Pelicans. If Ingram disagrees or does not understand this role then it may be time to start looking into trades for the former number 2 overall pick.
31. Jaylen Brown, SF, Boston Celtics
Last Years Rank: 33
Brown took another leap this year and truly proved himself as a star and a potential secondary option on a really good team. On offense Brown was incredible scoring nearly 5 more points a game with more assists. The problem with this is that although Brown made huge offensive steps, he fell backwards in terms of defense. Brown's defensive rating fell 5 points and his defensive box score dropped .8 points which takes him to -1.0. According to this certain stat, Brown has a negative impact on the defensive side of the floor. This is by no means true but the impact Brown makes on defense is nowhere near where it should be. Brown has all the tools to be one of the best perimeter defenders in the league and if he can add that to his offensive skills then he could be one of the best players in the NBA.
30. Draymond Green, PF, Golden State Warriors
Last Years Rank: 39
The single most underrated player in the NBA. Green's impact is not measured on the stat sheet but instead measured with wins and championships. The chemistry between Green and the splash brothers is incredible as Draymond seems to know what they will do before even they do. If Green wanted to join a bad team and score the ball more than he would easily be looked at as a much more skilled player that puts up good stats. Instead Draymond dedicates his whole game to trying to get wins and eventually win championships. Also his value on the Warriors is incredible as not one single player could get more out of Stephen Curry than Draymond Green does. Draymond is also an incredibly versatile defensive player and what he lacks in athleticism and lateral quickness he makes up for in defensive placement and IQ. Green's ability and desire to effect winning is up there with almost anyone in the league and disrespect towards his game is just showing ignorance to the league as a whole.
29. Karl Anthony-Towns, C, Minnesota Timberwolves
Last Years Rank: 23
Bold statement that actually isn't that bold, Karl Anthony-Towns is the greatest shooting center of all time. The fluidity and rate that Towns shoots 3 pointers is unlike any 7 footer in NBA history (unless Durant is 7 feet). With that being said Towns finds a way to be disappointing nearly every season. Any defensively ability Towns has is solely because of his massive frame and size. Analytics say that Towns offensively is extremely gifted and among the league's best but when you watch the game you tend to forget he is even on the court. I don't rank Towns higher because I believe that if he was truly as gifted as his numbers state then he would lead the Timberwolves to some sort of postseason success and it has not. As Edwards, McDaniels, and Beasley get better Towns needs to start leading the team towards the playoffs or the talks of him being so talented will continue to get redundant.
28. Jamal Murray, PG, Denver Nuggets
Last Years Rank: 22
Two seasons ago Jamal Murray unexpectedly had one of the best postseason in recent memory. Murray filled that stat sheet in many ways and wowed fans at home with absolutely ridiculous plays. These performances made me rank Jamal Murray the 22nd best player in the NBA. What made Murray so deadly for his ability to score anywhere on the court whether that was around the rim or 30 feet from the hoop. Murray slightly underperformed that rank this season but right as he was starting to get going he suffered a season ending torn ACL. Sadly this meant we did not get to see Murray in the playoffs and it seems that we won't see him again until at least all-star break. This is bad news for the Nuggets but if Murray is able to heal right then this could mean he is healthy and back to his old self when the playoffs come around. I do not think Murray's bubble performances were a fluke and believe if he can return to full health the Nuggets will be competitors for years behind Jokic, Murray, and Porter.
27. Zach LaVine, SG, Chicago Bulls
Last Years Rank: 45
Before this season I viewed LaVine as an empty stats player that was on a bad team but this season changed my mind. LaVine proved not only is he good offensively but he quite literally can go toe to toe with anyone offensively. LaVine is an elite three level scorer that can make defenses pay for not guarding him with an elite defender. Chicago has finally surrounded LaVine with a competent roster and it is up to LaVine to guide them to the playoffs and potentially farther. In the Olympics Zach LaVine showed Bulls fans something they have rarely seen from him, Defense. LaVine has never been a good defender and in fact most of his career he has been a very poor defender but in the Olympics that was not the case. When offense possessions were moved to other players Zach LaVine was a good, borderline great defender. If LaVine plays even slightly above average defense this season expect his name to be within the top 20 next season.
26. Bradley Beal, SG, Washington Wizards
Last Years Rank: 22
I know it is shocking to see Beal so low after most lists have him within the top 20 or 15 in the league but he is slightly overrated. Scoring 31 points per game is no joke but that happened because the ball was in Beal's hands almost every play. Beal recorded a usage percentage of 34.1% which puts him at 4th in the entire NBA. Despite having the ball in his hands 4th out of any players Beal still managed to average under 5 assists per game. Let me give you more stats that show how Beal is overrated: he has a higher defensive rating than offensive rating, his defensive box plus/minus was negative, he averaged only 4 rebounds, and in the playoffs he shot 21% from 3. Most importantly the Wizards did not start their postseason run until Russell Westbrook started playing better and took over the reins as the alpha of the team. Beal is an incredible scorer but what he currently does, does not translate to winning.
25. Jrue Holiday, PG, Milwaukee Bucks
Last Years Rank: 31
Talk about a roller coaster postseason, well the roller coaster was on the offensive side not quite the defensive side. On defense Holiday is a complete, true ball stopper in a league that only has a few. Holiday was tasked with guarding Butler, Harden, Trae, and Booker in consecutive series and did a good job with all including making an all time play by stealing the ball from Devin Booker and making the alley oop pass to Giannis. On the offensive side it is a completely different story. In the finals Jrue averaged on 17/6/9 but his sudden scoring outbursts are what caused Milwaukee to win a lot of games throughout the playoffs. Outside the stat sheet Holiday makes all of the small plays and seems to always play his best game in clutch moments. Holiday is one of the best perimeter defenders in the league and helps his team in so many unseen ways so keeping him out of the top 25 after a championship seems like a crime.
24. Bam Adebayo, C, Miami Heat
Last Years Rank: 16
The swiss army knife Bam Adebayo is a role player but in star form. I know that seems like an oxymoron but if you watched him play you would know exactly what I mean. Last season Bam took a small step up offensively by averaging 3 more points per game while nearly all of his other numbers stayed the same. Bam is an incredible interior defender whose lateral quickness allows him to guard perimeter players if he has to. Every year Bam gets bigger and stronger which has allowed him to get better offensively because of his growing ability to get into the post. Bam is only 6'9 but what he lacks in height he makes up for with defensive ability, surprising ball handling, and above average playmaking. He is no Nikola Jokic, no one is, but 5 assists a game for a "center" is very good.
23. Klay Thompson, SG, Golden State Warriors
Last Years Rank: NR
How can I even rank him. Well, despite not playing in two seasons, this spot just feels right. Klay has missed each of the last two seasons with an ACL tear and an achilles tear. With that being said, I do not believe Thompson will miss a beat because of just how good of a shooter he is. Thompson is the second greatest shooter of all time behind only his teammate and there is very little reason to suspect he will lose those abilities. Klay is expected to come back somewhere between Christmas and the end of January and while I am sure it will take a while to get back in the swing of things, Thompson's work ethic and skills will allow him to return to the player he once was. I used to believe in the notion that a torn achilles is a death note to any star but Kevin Durant proved that wrong in a massive way last season. Make no mistake, with a healthy Steph Curry, Klay Thompson, and Draymond Green all on the court together, the Golden State Warriors ARE NBA title contenders once again.
22. DeAndre Ayton, C, Phoenix Suns
Last Years Rank: NR
Some view this as a high of a spot for DeAndre Ayton but his value was shown incredibly in the playoffs. As a 7 foot center, Ayton was able to score around the basket, protect the rim, run the court, and guard the perimeter. That description is incredibly rare and is what made him so valuable in the playoffs. In an age where 7 footers are subbed out because of the inability to guard the perimeter in the playoffs (Gobert, Valanciunas, Nurkic) Ayton was able to. Not only that but Ayton was extremely good at playing high amounts of minutes guarding very good centers like Jokic and Davis and managing to stay out of foul trouble. Well he was able to do that until the finals when he played Giannis. Ayton just turned 23 years old and as his game gets more fluid and polished he will continue to become a very good player. If Ayton puts on more weight and is able to score around the rim at a high rate then the sky's the limit for him and the Phoenix Suns.
21. Khris Middleton, SF, Milwaukee Bucks
Last Years Rank: 34
The Robin on the NBA Championship team, Khris Middleton. That label is no insult as Khris Middleton was an incredible second option all playoffs long, especially in the finals. Middleton averaged 24 points a game in the finals on 45% shooting and hit countless massive shots to help the Bucks win the title. According to stat muse Middleton had 18 points on 75% shooting during the clutch in the NBA finals. Those numbers are Michael Jordan like and is what made him a must have within the top 25. On the other end of the court Middleton holds his own as an above average defender with a good frame that allows him to guard bigger wings. The two time all star finally seems to be getting the recognition that he desires and if he can continue to play at the level he did in the playoffs there is no reason the Bucks can't be serious title contenders again.
20. Jimmy Butler, SF, Miami Heat
Last Years Rank: 11
Am I underrating Jimmy Butler, yes probably but the league is so incredibly talented that someone has to be lower than what you would think. After last season I ranked Butler the 11th best player in the NBA and he did little to be lowered besides get swept in the first round. This is the spot that Jimmy Butler loves to be in as he has been counted out his whole life. With the addition of Kyle Lowry and PJ Tucker and the returns of Bam Adebayo and Tyler Herro there is no reason the Miami Heat can not be a top 4 team and potentially be fighting for a finals appearance yet again. If the Heat can be healthy and get into the playoffs, Butler's intensity, defense, and unorthodox scoring should help them exceed expectations again. Even at 32 years old I look forward to Jimmy Butler proving everyone (including me) wrong once again.
19. Kyrie Irving, PG, Brooklyn Nets
Last Years Rank: 20
Kyrie Irving is not only hard to judge for me as a writer but he is also hard for executives such as Sean Marks to judge. One minute he is scoring 40 points in a big game and the next he is at his sister's wedding taking time off, out because of injury, or potentially missing home games because he is potentially not vaccinated. I won't go as far as Stephen A. Smith and say trade him but when you have Kyrie Irving on your roster you must be prepared for something extremely weird to happen that may result in him not being available to play. Irving's talent on the court is undeniable as one of the greatest undersized scorers we've ever seen and a player that seems to be able to explode for 40 points any night. If the Irving circus is able to stay under control this year (I doubt it) then Irving has the potential to help lead a loaded roster to an NBA title.
18. Paul George, SF, Los Angeles Clippers
Last Years Rank: 14
When Kawhi Leonard went down with a major knee injury in the second round of the playoffs, Paul George stepped up in a way we have been wanting to see for years. Paul George was incredible as a two-way player against both the Jazz and the Suns and put the Clippers within two games of the NBA finals. Prepare for George to have a MASSIVE season this year as the Clippers take a sort of gap year with Kawhi's return timeline likely to be in question all year. If the Clippers make the playoffs it will be because of Paul George impact on both sides of the floor. I expect to see George score just under 30 points a game, passing as well as he did last season, and yet again be in the Defensive Player of the Year discussion. Despite untimely bad games, Paul George is one of the most fluid players in the game and one of the best two-way players this league has to offer.
17. Donovan Mitchell, PG, Utah Jazz
Last Years Rank: 21
Mitchell has finally caught my attention as a primary scorer on a conference title contending team. Some may laugh at the finally part of that statement considering he was incredible in the bubble last postseason but I had yet to see his play translate to winning like it did this year. Behind Mitchell the Jazz were the number 1 seed in the west and were able to win a playoff series and push the Clippers to the edge of elimination. As Gobert was played off the floor once again, Mitchell not only stepped up but was the best player on the floor in just about every game during the playoffs. Mitchell is a little undersized and is not a great defender but is still one of the best scorers in the NBA. In the playoffs Mitchell averaged 35 points per game and was finally able to figure out the 3 point shot shooting a staggering 43% from beyond the arc. I do not believe as constructed now Utah is a title contender or even a Western Conference contender but I have no doubt in my mind that with Mitchell on the roster one day they will be.
16. Devin Booker, SG, Phoenix Suns
Last Years Rank: 17
Devin Booker had two modes during the playoffs, flat out special and almost disappearing. In the Western Conference finals Booker averaged over 25 points per game but shot an abysmal 38% from the field and 29% from beyond the arc. Following that disappointing Western Conference Finals performance Booker averaged 28 points shooting 46% from the field. Booker is a high level star that competes on any stage but he is not yet a superstar. The final stage that separates a high level star from being a superstar is consistency and Devin Booker is far from being consistent yet. The Suns made an unexpected NBA finals run last season but I expect Chris Paul to take slight steps backwards and for the Western Conference to be way better. If the Suns want to make another playoff run it will be up to the Suns young star trio of Devin Booker, DeAndre Ayton, and Mikal Bridges to make that happen. Even out of those three, Devin Booker is the only one with the chance to be a superstar so much of the pressure will be on his shoulders.
15. Jayson Tatum, SF, Boston Celtics
Last Years Rank: 12
Having Tatum at 15 seems flat out stupid but that is yet again a testimate to how good the NBA is right now especially at the top of the league. Tatum is a top 5-6 scorer in the league by being extremely deadly from all three levels. Every season that Tatum has been in the league he has gotten better and this year was no different. This year Tatum's points, rebounds, and assists went up including him averaging 3 more points per game than last year. Similar to Jaylen Brown, Tatum's offensive stats soared this year but he took a slight step back defensively. This is not an uncommon theme amongst NBA stars to take a step back defensively as they become a better offensive player but that is one big difference between a star and a superstar. Superstars are able to have high levels of offensive production while still being able to give all they have on the defensive side of the floor. Now that Tatum is truly an elite scorer, one of the final steps for him is to keep that level of offensive production while returning to his old self on the defensive side of the floor.
14. Zion Williamson, PF, New Orleans Pelicans
Last Years Rank: 24
Zion Williamson just turned 21 years old and is already a top 15 player in the league, and that should scare the rest of the league. Zion is not a great shooter and has been slightly disappointing as a defender but most of the time that does not matter because he is flat out unstoppable inside the paint. This season Zion averaged 19.5 points in the paint a game which is noteworthy because that is the most anyone has averaged in the paint since Shaquille O'Neal. Those numbers are staggering and represent just how unstoppable Zion is when he gets a full head of steam towards the hoop. On top of the quantity of points, Zion shot 62% from inside the arc last year representing just how efficient he is. Coach Stan Van Gundy did little right last season but one thing that was excellent was the point Zion experiment, and the one mistake Van Gundy made with the experiment was not doing it more. When Zion Williamson was the lead initiator, the Pelicans were deadly because they would have to stop Zion coming down the lane with a full head of steam. Whenever they did get in front of him Zion was great at kicking the ball out for open shots. Zion nearly doubled his assists from last year and averaged just under 4 a game. As Zion continues to get better the sky's the ceiling for Zion Williamson and any team he might be on.
13. Trae Young, PG, Atlanta Hawks
Last Years Rank: 35
My opinion has changed on Trae Young more than my opinion has changed on any player in the league during the playoffs. During the playoffs, Trae Young went from a good stats bad team player to a true leader and lethal offensive player. Young was able to walk into two of the hardest environments in the NBA in New York and Philadelphia and upset both teams. Trae Young dominated New York in a way that will make him a villain there for years to come. After that Young upset the one seeded 76ers on the road in 7 games. Young's efficiency dropped against the 76ers (Ben Simmons) but he was able to help win the series by showcasing his most underrated skill, his passing. As Bill Simmons put it, Trae Young is Steve Nash if he shot the ball more. That is high praise for the 23 year old but is still pretty accurate. In the regular season, Young averaged 9.4 assists a game and in the playoffs averaged a very similar 9.5 assists per game. Finally, my favorite part of Trae Young's game is his poise and unwavering confidence. Many young players play slightly worse during the playoffs their first year but Trae Young not only played as good as he did in the regular season but better. Trae Young's postseason run with the five seeded Hawks was flat out special and will not be forgotten anytime soon.
12. Chris Paul, PG, Phoenix Suns
Last Years Rank: 18
Oh he got so close. Finally, after many years in the league the point god was able to take his team to the NBA finals for the first time. Despite finally making the NBA finals Chris Paul was disappointed yet again by blowing another 2-0 lead this time to the hands of the Milwaukee Bucks. The reason Chris Paul rose spots during the season and playoffs is because it is so easy to forget how much of an impact Chris Paul has on winning. The past two seasons Paul has over performed with the Oklahoma City Thunder and took a team that was out of the playoffs in the Phoenix Suns and led them to the NBA finals. Chris Paul's health should without a doubt always be a question but when he is on the court he will give you all he has which will probably lead to winning. Paul's mid range shot still is one of the most deadly shots by any player and seems impossible considering Paul is only 6 feet tall. I expect Paul to continue to miss games from injuries and slowly get worse but while he is on the court expect him still to contribute to winning in a big way.
11. Anthony Davis, PF, Los Angeles Lakers
Last Years Rank: 2
This ranking is kind of stupid because the only reason he is this low is because of injuries. If Davis were to stay healthy there is no reason Davis would not be a top 7 player. Last season I ranked Anthony Davis as the second best player in the league but injuries plagued this year. Davis missed many regular season games and even when he did play he did not seem like he was back to his old self yet. When Anthony Davis was able to play in the playoffs it made the Lakers a completely different team. If Davis was able to play the whole postseason and be healthy then who knows how we would be saying the season ended. What makes Anthony Davis so valuable is his two way impact. Not only is Davis a great offensive player but he is also one of the best shot blockers in the game and a very good perimeter defender, especially for his size. Much of the Lakers success next year both in the regular season and playoffs will hinder Anthony Davis' health and his play on the court.
To Be Continued…

Check out our new podcast episode!
Got Hoops Podcast
A new up and coming basketball podcast by 4 dedicated NBA and basketball fans. It's for fans, by the fans.
Got Hoops Podcast (Ep.20): The Return
Search Results placeholder
Must See
Many going into this season had doubts about the Phoenix Suns and their ability...

It's that time of the football season where we eat turkey and enjoy some...

Two nights ago, the Lakers traveled down to Detroit to play the Pistons, and...