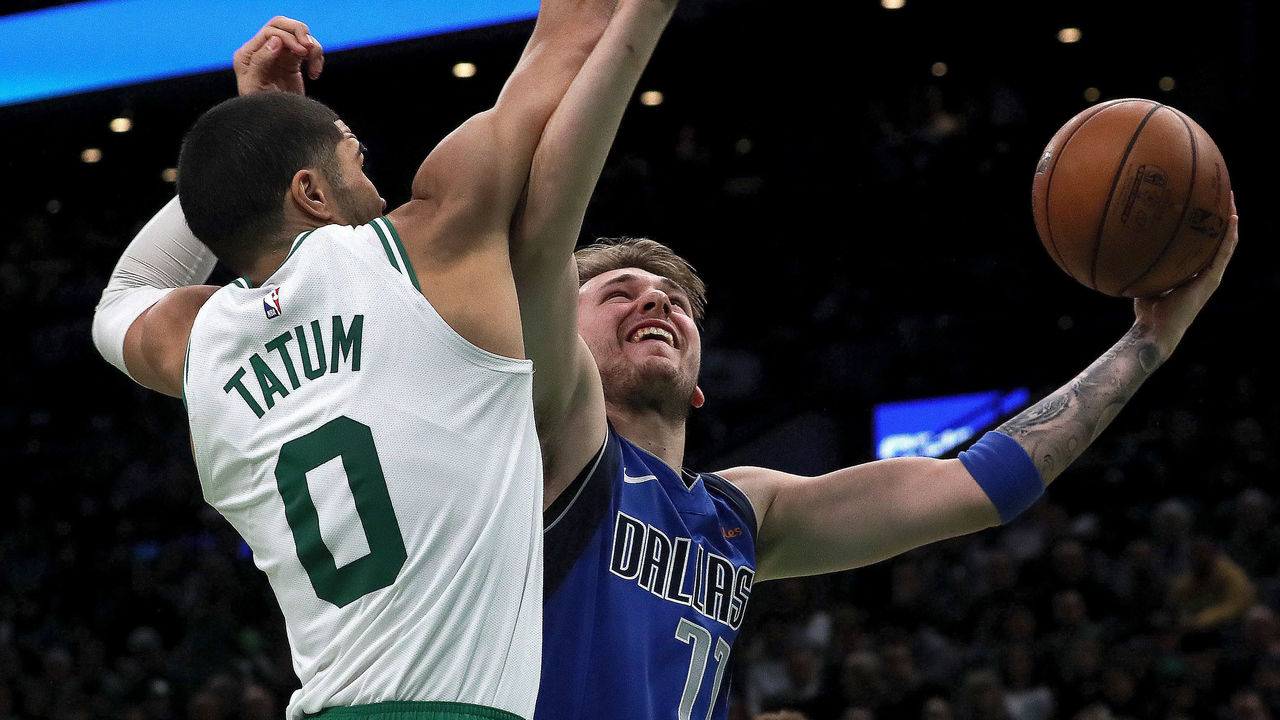 The 2022-23 season may be one of the most exciting yet, and the league is budding with young star talent across all 30 NBA teams. As we approach the latter part of the NBA offseason, here are the top 10 players under 25.
Honorable Mention: Darius Garland – 22
Darius Garland has taken a massive leap in his second year. On Twitter, he was dubbed a "Damian Lillard lite." He has great handles, is lightning quick, and is a great ball handler. If he makes the jump in his 3rd year he is expected to, the Cavaliers should be a higher-tier playoff team in the East.
10. Bam Adebayo – 25
Although he missed time to injury, he is still one of the best modern big men in the league. He is pretty close to the perfect combination of a forward and center. And as always, Bam is one of the best defenders in the league. He recently stated he believes he should have won DPOY the past 2 years and said he is winning it next season. Excited to see what he looks like as he should be entering the prime years of his career.
9. Anthony Edwards – 20
At the young age of 20, Anthony Edwards is next in line to be one of the best 2 guards in the league. He can score from anywhere and can dunk on you at any point as well. Although the Timberwolves fell short in the playoffs against the Grizzlies after having a ridiculous celebration after winning the play-in game, Edwards proved that he was a force to be reckoned with.
8. Ja Morant – 22
Ja Morant just had the best season of his young career. For the most part, he led the Grizzlies to a 56-26 record. He made a gigantic jump in his second year and did not back down from any challenge. He had the benefit of playing on one of the best-constructed teams in the NBA, so while he was injured, they were able to stay more than afloat. It will be interesting to see the growth he will make next season. He is being heavily criticized for what some consider to be immature comments that he makes on social media and during interviews. At one point during the series vs the Timberwolves, he had more tweets than field goals.
7. Trae Young – 23
Although Trae Young's season was rather disappointing this year considering he led the Hawks to an Eastern Conference Finals appearance last season, his regular season performance was much better than it was last year. He did have a down year in the playoffs after helping the Hawks win 2 play-in games, but I have no reasonable doubt that he and the Hawks will bounce back next season.
6. Devin Booker – 25
The Suns were the runaway favorite after the regular season. They had the best record in the NBA and Booker played great. The Suns' roster got better, his and Chris Paul's chemistry only got better, and he was able to deliver at key moments until the playoffs…
After 3 decent games to help the Suns close out the Pelicans, Booker left a lot to be desired in closeout games vs the Mavericks. Against a relatively middle-of-the-pack defensive team, Booker struggled a lot in games 6 and 7. Booker and the Suns are looking to bounce back next season since they are in championship or bust mode.
5. Brandon Ingram – 24
People seem to forget how young Brandon Ingram is; he is still 24…
It feels as if he's been in the league much longer than he has, but he just completed his 6th season and is only 24. He has shown consistent growth every single season. His true shooting percentage is nearly 60% with extreme difficulty on his shot attempts. He even led the Pelicans to their first playoff appearance, with a first-round matchup against the Suns. He was arguably the best player in the series. If not for a 13-13 performance in game 6 by CP3, the Pelicans had every opportunity to take this series to 7 and win it.
4. Donovan Mitchell – 25
The moment Donovan Mitchell (25) stepped foot in the league everyone knew he was a star. In his rookie season, with some help, of course, he beat Russell Westbrook and Paul George. This past season, the Jazz fell short in many ways. There was a lot of internal turmoil between their 2 stars, Mitchell and Gobert along with a team that was losing faith in its coach. Although the Jazz fell short in the playoffs, Mitchell still did play excellent for the better part of the regular season. Regardless of if he is traded or not, there is no reason not to expect him back in the playoffs.
3. Zion Williamson – 22
Although Zion hasn't played since 2021, he is still one of the best talents in the league. When he plays, he is unguardable. The only thing that gets in his way is him when he is drawing offensive fouls or eating too much New Orleans Cajun food. If he can get past his weight and injury issues and come into next season healthy, we should expect him to dominate and be one of the best forwards in the game.
2. Jayson Tatum – 24
Not enough can be said about this 19-year-old, sorry 24-year-old superstar. His game seems to be improving by the dribble while he plays alongside co-star Jaylen Brown. He has some extremely questionable shot selection at times. He is still making them at a high clip. Fresh off a finals appearance he did not play particularly well in, Tatum has a lot of doubters. With the addition of Malcolm Brogdon, Tatum's offensive role should become much easier. His biggest improvement he made this past season was buying in on defense. As the primary defender against Durant, he gave him fits. Not something we have seen many if any players accomplish before.
1. Luka Doncic – 23
Coming off his 3rd post-season appearance, Luka Doncic at age 23, went from arguably a top 5 player to a definitive top 5 player in the league. A player being regarded as a top 5 player this young has not happened since the days of Derrick Rose and Lebron James. He finally made it past the first round with sensational performances against the Jazz and Suns. After being down 3-2 to the Suns, Doncic led the Mavericks to 2 straight blowouts against the Suns. The Mavs would eventually fall short to the eventual champions 4-1. Doncic's game has only gotten better each year. He is a participant on defense now and isn't considered as big of a liability as before. He is beginning to learn the balance between himself and his teammates, and it is becoming scary to watch.

Must See
I swear I was writing a fun Kyrie to the Laker trade when the...

With the news that Kyrie Irving is being traded to Dallas, fans are already...

No matter what opinion you have of Aaron Rodgers off the field, on the...