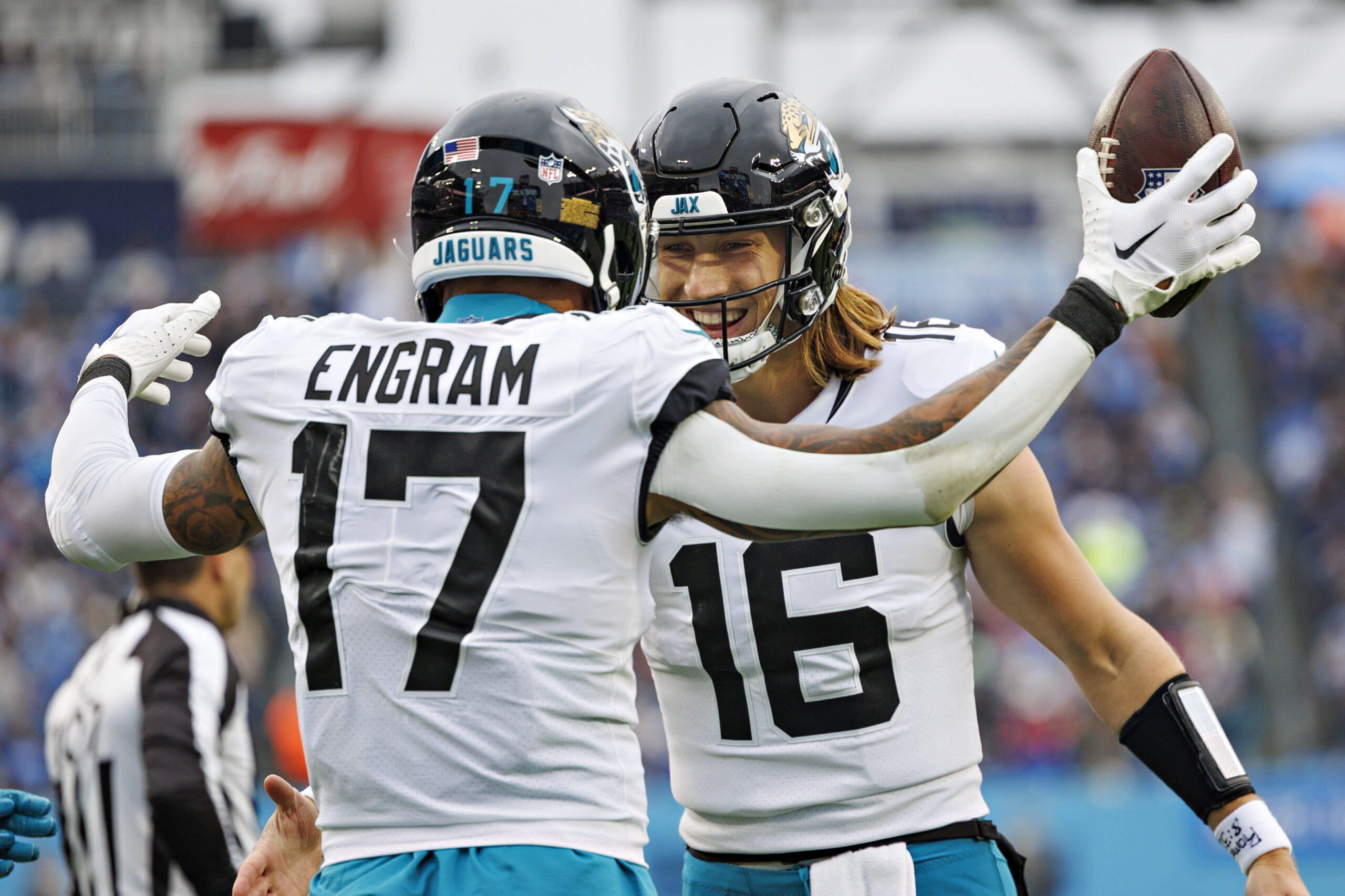 The Jaguars blew up the expectations of them last season, by far. After an up and down rookie season by Trevor Lawrence, he showed exactly why he was the #1 overall pick and had an elite sophomore season. He threw for over 4000 yards, 25 touchdowns and only 8 interceptions. He was clinical in how to picked apart defenses and it led to the Jaguars going to playoffs after 6 years. They were close to beating the Super Bowl champions, losing by one score in the end, proving they belonged.
Fast forward to the offseason now, and the Jaguars' offense is looking much more scarier…
Weapons for 2023-24 Season…
WR1: Calvin Ridley
WR2: Christian Kirk
WR3: Zay Jones
RB1: Travis Etienne Jr.
TE1: Evan Engram, TE
They already had Christian Kirk and Zay Jones that had really good seasons in their first years with Lawrence. Now, the Jaguars will be getting a star WR in Calvin Ridley who can come in and be the #1 wide receiver for them immediately. Ridley was a weapon for the Falcons before his gambling incident and I expect him to continue. His speed and ability to be an explosive player in and out of breaks helps him create separation from corners.
Getting Trevor Lawrence a star receiver with additional weapons already in Christian Kirk and Zay Jones… sheesh. Not to mention, they have Evan Engram who went off this year as well. The Jaguars' passing offense will be scary to play against and a nightmare for defensive coordinators next season.