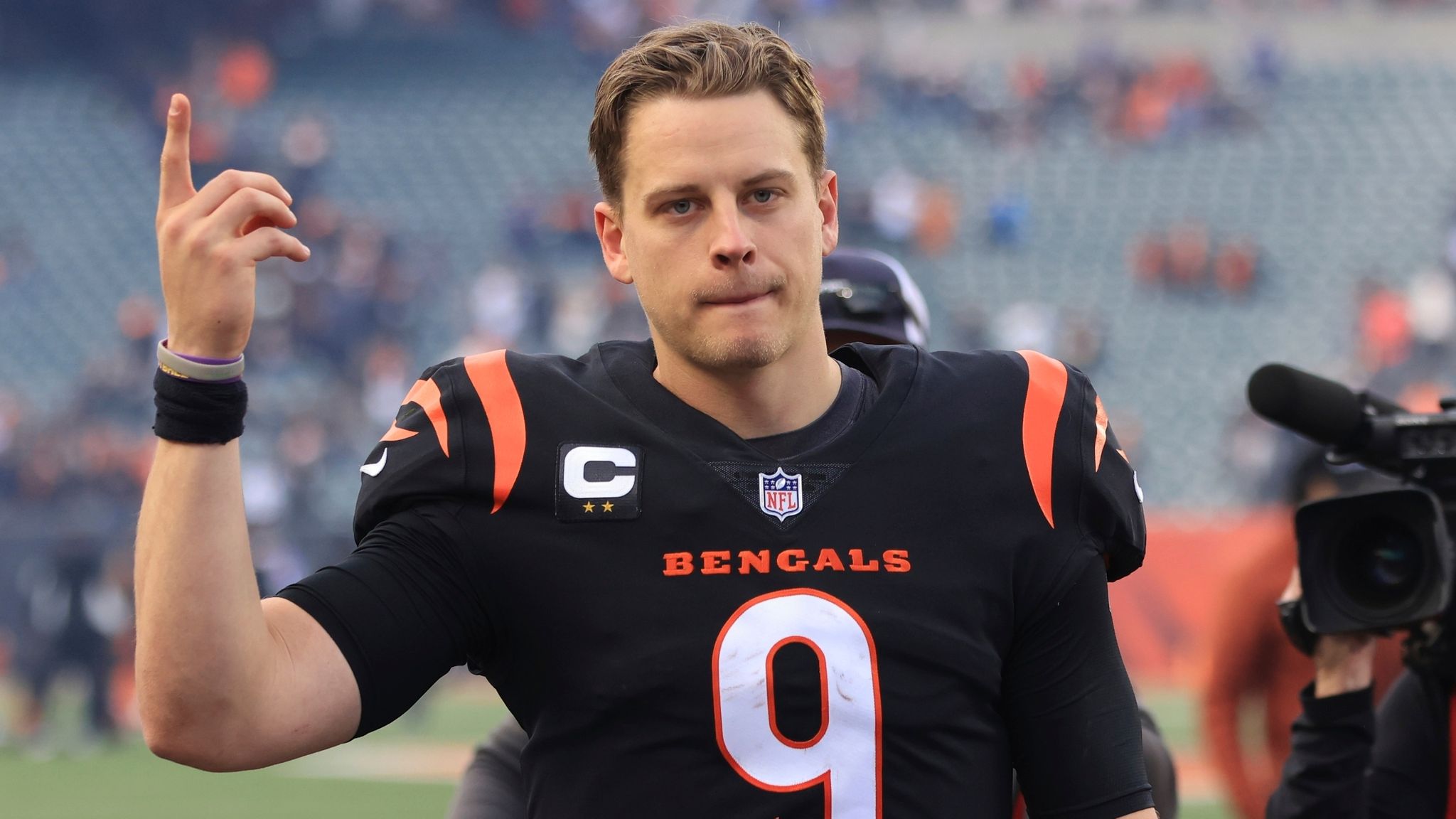 It's time we start showing some respect to the Cincinnati Bengals. Let's be honest, the Bengals have been the laughing stock of the league consistently for the past few years. Even when they were a playoff team in the Dalton/Green era, they were unable to win a playoff game. Times have changed… The 2021 Cincinnati Bengals are different.
Behind Joe Burrow, the Bengals have a new identity and a new type of swagger that you just want to root for. Joe Burrow's confidence resonates throughout the whole team, not only the offense but also the defense. There's not a team that the Bengals fear and it's shown this season. After being the little brother to their divisional foes in the Ravens and the Steelers, the Bengals absolutely obliterated them this season 145-58. Absolutely insanity.
The Bengals have arguably the best wide receiver core in the league and one of the best running backs in the league in Joe Mixon. Sure, they still have concerns on the offensive line, giving up the most sacks in the league this season, but what Joe Burrow has been able to do with an underwhelming offensive line is just straight up wild.
The Bengals also have a legit defense with arguably one of the best defensive lines in the league with Trey Hendrickson, Larry Ogunjobi, DJ Reader, and Sam Hubbard. Trey Hendrickson has proved his contract was well worth it as he has 14 sacks on the season already. The Bengals also have one of the best safety duos in the league with Jessie Bates and Vonn Bell. Before Logan Wilson's injury, he was looking like one of the best young linebackers in the game as well.
If the Bengals can take care of business this next game against the Chiefs, everyone else will also agree with how legit the Bengals are. Their potential is off the charts and it wouldn't surprise me to see them go to the AFC Championship or higher.
Again, it will come down to which Bengals team we get this next month. If it's the Bengals that obliterated the Ravens and Bengals, it's going to be a scary sight. If it's going to be the team that showed up against the Bears or Jets, yikes. But I have a feeling the Bengals will be ready with a leader like Joe Burrow.
Watch out AFC, the Bengals are coming.